Bodrum has both natural and humane beauties to charm you. In the mornings you can enjoy the swimming beneath the sun and spend the afternoon with some cultural activities like museum visiting. 
Bodrum Underwater Archeology Museum
This very special museum sheds light on the newly-discovered archeological remains from the bottom of the ancient Aegean Sea. The museum is an essential stop for the lovers of history, as it houses a variety of interesting remains from shipwrecks to ancient coins. The museum also has a collection of amphoras, enlightening its visitors on how people used to carry and trade goods in the Antiquity. The Museum is in the Bodrum Castle.
The Bodrum Castle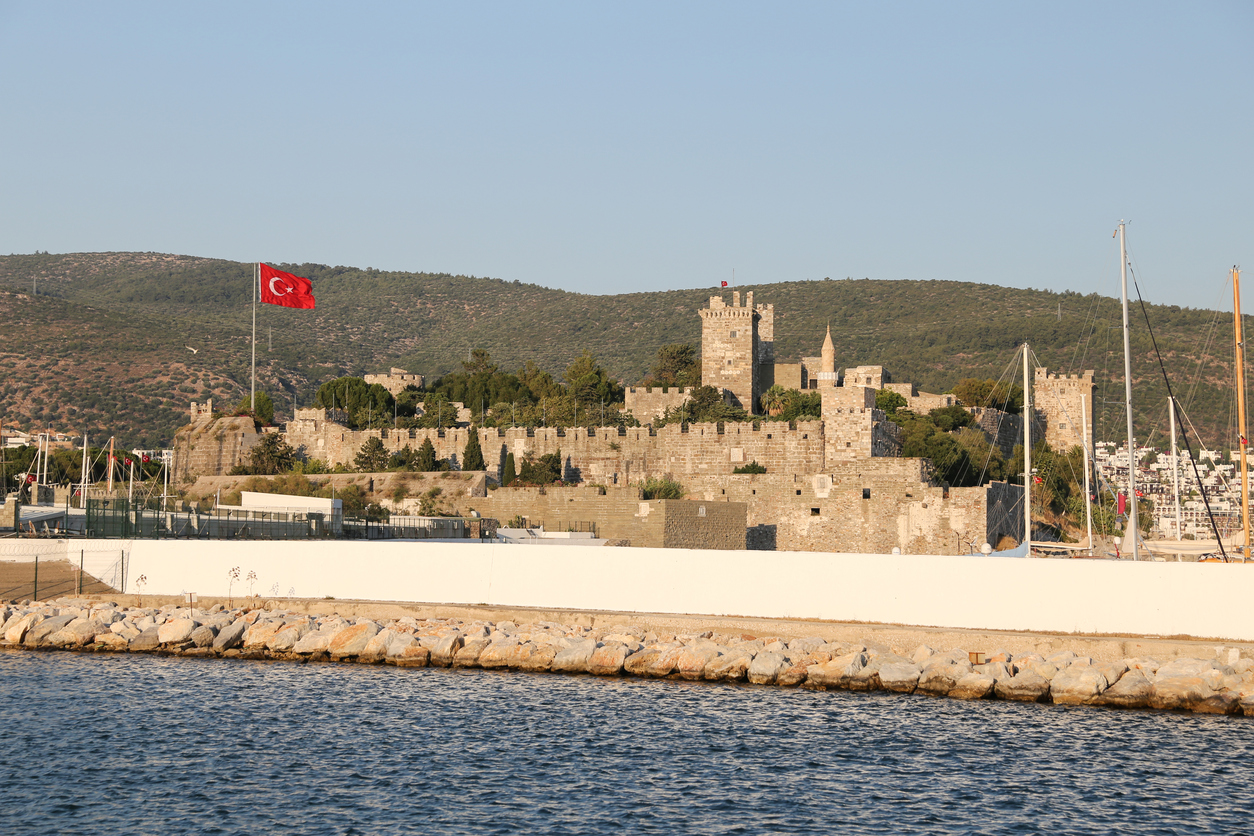 The castle is perfect if you want to enjoy the scenery the marvelous Bodrum sea creates. Throughout its long history, the castle has been used by different civilizations, and small alterations and renovations you can easily observe in your visit reflect the mosaic-like culture of the area. Don't end your Bodrum visit without climbing the stairs of this ancient building while watching the sea.
Karakaya Village
To feel the authentic local Bodrum spirit, you should definitely visit this small, old village near Gümüşlük. The village, with its small stone houses and boutique hotels and tiny green trees, provides its visitors with a unique Bodrum experience the luxury hotels and beach clubs cannot provide. The village is also the destination to buy authentic souvenirs from Bodrum.
Yalıkavak and Turkbuku
While Yalıkavak and Turkbuku are two different geographical locations, they offer very similar experiences for sea lovers. Both locations promise all the beauties of a sea-side vacation with all luxuries available, from parties to restaurants and beaches.