There are so many things to do and so many things to see in this fast paced city. Here are some of the places you must see while you're visiting Madrid.  
Puerta Del Sol
Madrid's top attractions list starts with Puerta Del Sol. Which basically means The Sun's Gate. As the day starts with the lovely sun in Madrid, your tour should start with a place like this.  Puerta Del Sol is a square which is located in the center of the city. It contains shopping malls, restaurants, and souvenir shops as well. A great place to feel the rhythm of Madrid.  
Prado Museum
Prado Museum has a collection of twentieth-century artwork, including masterpieces such as Las Meninas by Velazquez, The Three Graces by Rubens and La Maja Desnuda from Goya. For art lovers, exploring the Prado Museum is a must. Visiting the museum is free on Mondays and Saturdays. It is located in Retiro Park.  
Gran Via
The most popular street in Madrid is Gran Via. The street is full of clubs, restaurants, clothing stores, theatres, and cinemas. Gran Via is considered to be the Broadway of Spain. It is 300 meters away from Puerta del Sol.  
Royal Palace of Madrid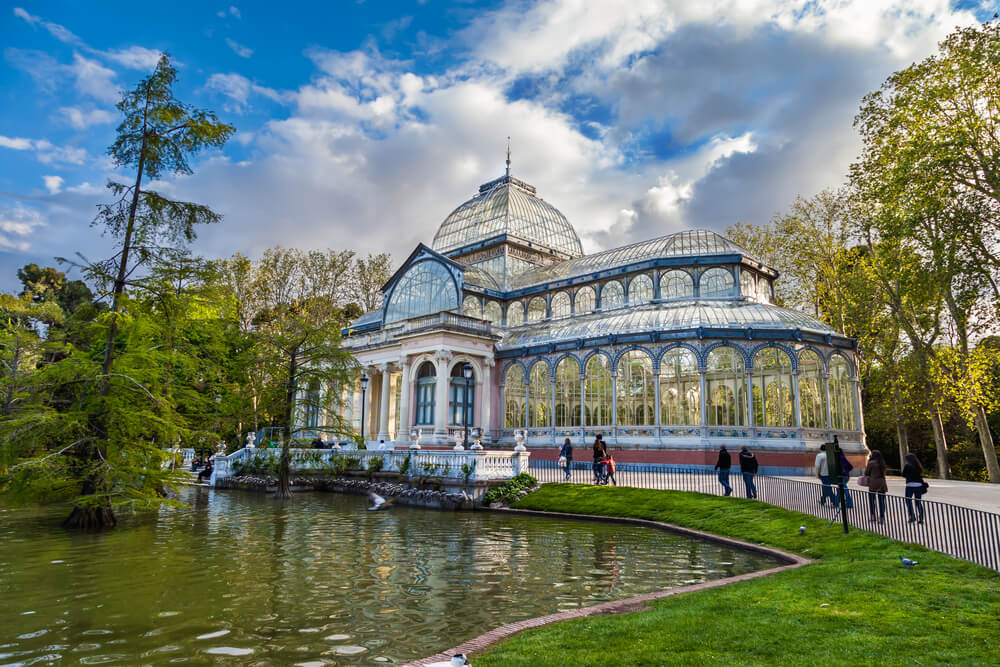 With its impressive and elegant architecture, the Royal Palace of Madrid has been the residence of the royal family for years. Palacio de Oriente, in other words, is used today for ceremonies and it is guarded by the royal guard. Watching them while they are changing their shifts is quite interesting. It can be reached by Opera Metro lines 5 or 2.       
Puerta del Alcala 
The Square of Independence, Puerta del Alcala is actually translated as Alcala's Gate and was built in 1778. It is the largest park in the city and provides an ambiance of peace and serenity. It is located in front of Retiro Park.