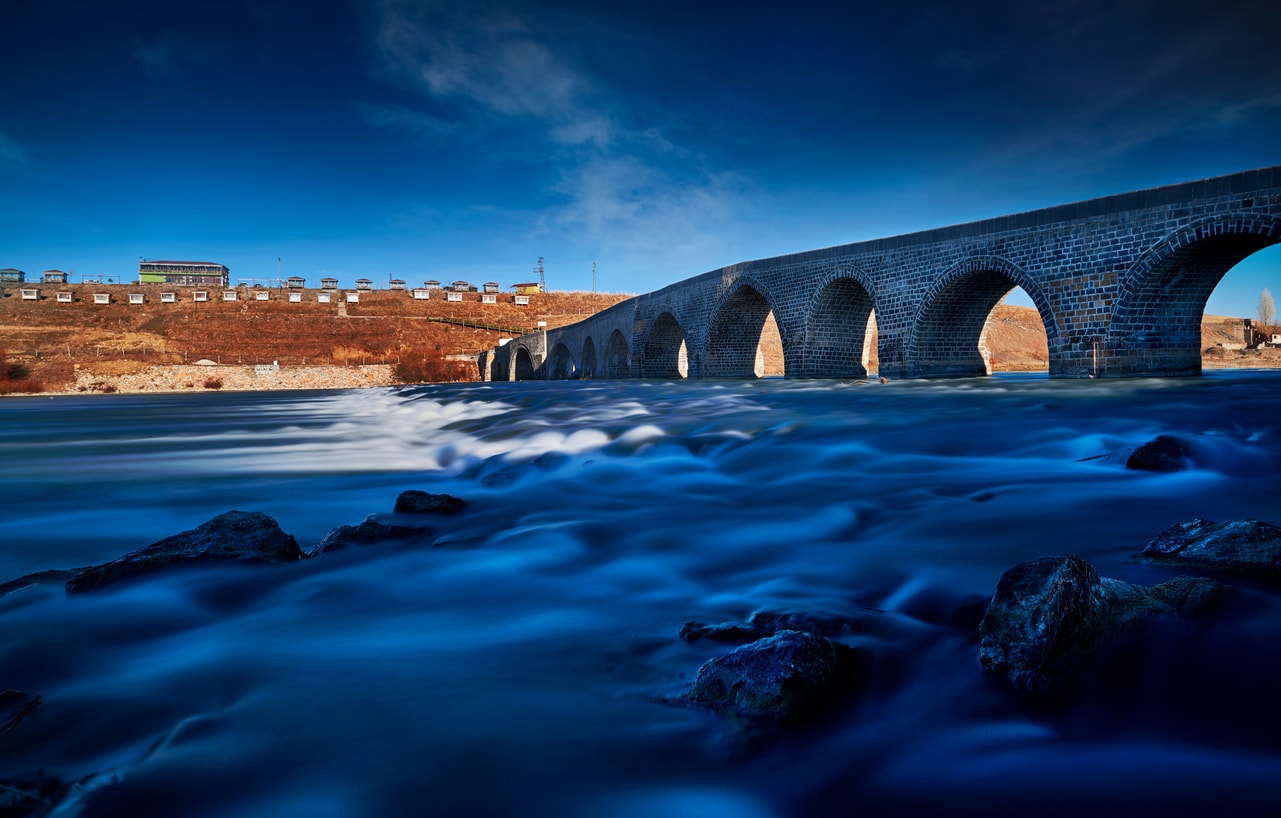 This city of lakes and natural beauties is located on Silk Road. Home to many civilizations, the city has lots of fascinating spots. It manages to display its long and proud history with its must-see locations. 
Kayalıdere Ancient City
Kayalıkaya Village is located 40 km away from the city center. This village hosts an ancient city of Urartu civilization. The ruins of Kayalıdere Ancient City offer a glimpse to ancient history. The historical site is also called Castle City.
Arak Monastery
Located in Kepenez Village, 12 km away from the center of Muş; Arak Monastery is a Roman building. Built around 4th century, the building continues to stand strong and fascinate the visitors with its unique texture. 
Muş Ulu Mosque
With its rubble structure, Muş Ulu Mosque is located in Kale Mahallesi (Castle Square). With its unique style, Muş Ulu Mosque has a rectangular shape. The construction date of the mosque is unknown. 
Yıldızlı Han
Located in the city center, Yıldızlı Han was built on Silk Road. This ancient construction used to host weary travellers and traders during the time of Seljuks. City of Muş has been displaying its hospitality for hundreds of years.