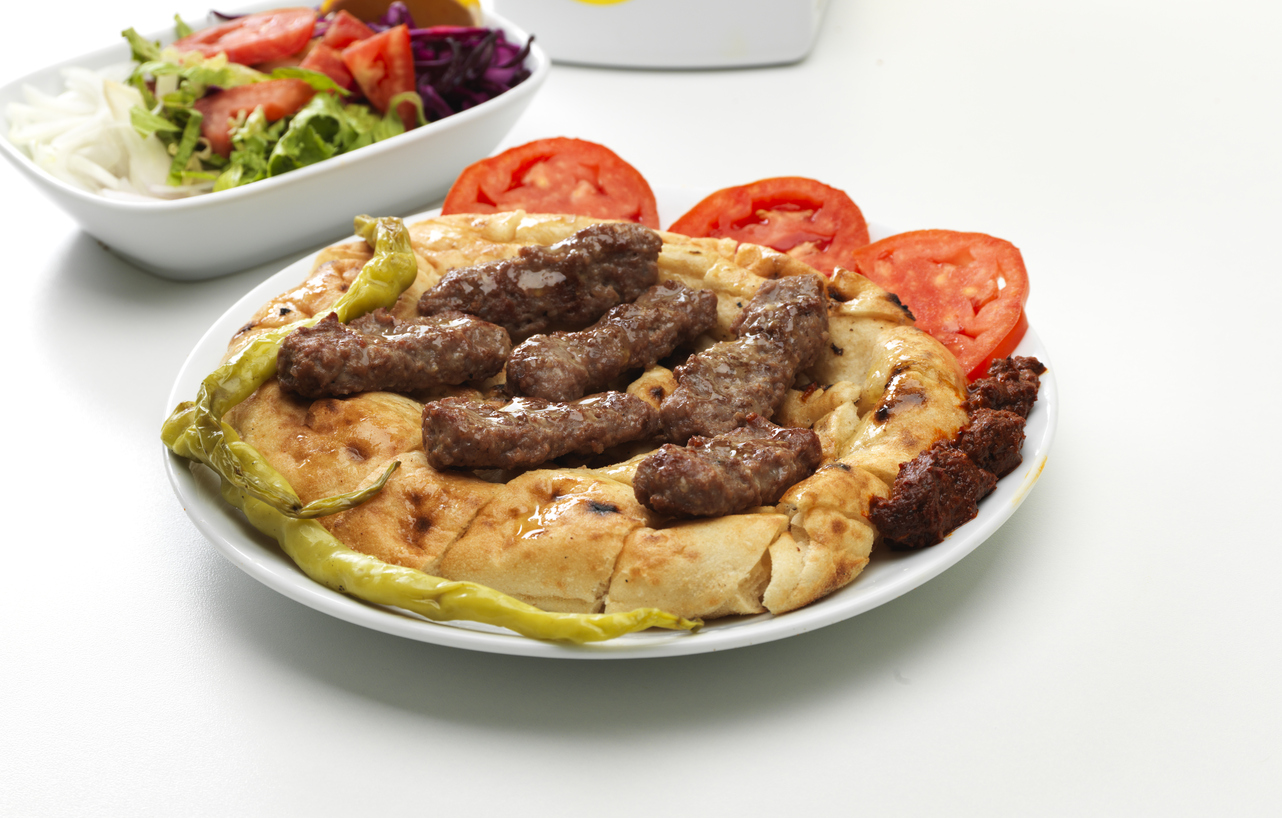 Thrace cuisine is the main cuisine of Corlu but it doesn't differentiate from Mediterranean cuisine too much. Mostly meat dishes are served around the region and some pastry dishes are also popular. 
Some deserts you should try are peynir helvası and Hayrabolu desert. Visit Tatlı Konagi at Heykel Square to taste these delicious desserts. There is a place called Saydanlar Kanaat Lokantası near Heykel Square, which is the greatest restaurant of Corlu to taste local meals. There is a beverage called boza which is a traditional winter drink of the region. It has a thick consistency and a tiny bit of alcohol with a mildly sweet-sour taste. 
Here is our top food to try when you visit Corlu:
Peynir helvasi (a desert made with cheese),

Arnavut cigeri (a meat dish made with liver)

Patates corbasi (potato soup).
For the best experience with local food in Corlu, we recommend Antique Restaurant, Kekik Steakhouse, Saydanlar Kanaat Restaurant, and Özcanlar Restaurant.