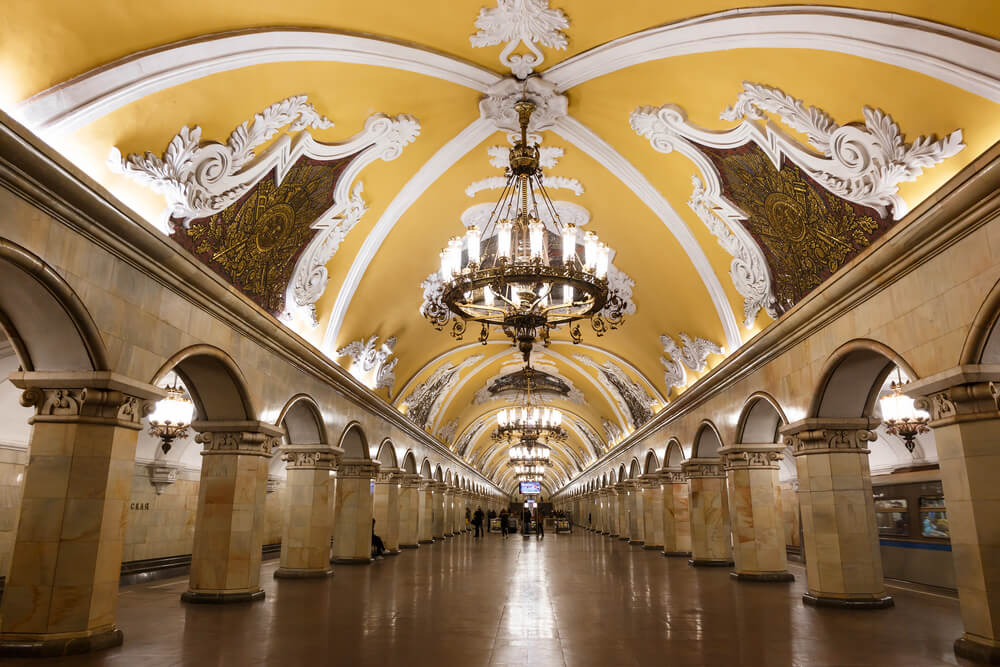 Moscow is a culture capital with beautiful architecture and  historical landmarks. Here is a list of all the places you must see while visiting.  
Red Square
The heart of not only Moscow but also Russia; Red Square is the major spot for a great deal of historical, ideological and symbolic elements. Visiting Red Square is a must for every tourist as it is a UNESCO World Heritage Site. There are several theories about its name. But the most famous one is that bloodshed is the reason for the square's name.  The history of Red Square is longer than in some cities in the world. And the square is embellished with the Kremlin and Saint Basil's Cathedral.  
Saint Basil's Cathedral
With its colorful and unusual architecture, Saint Basil's Cathedral has been the most iconic symbol of Moscow and even Russia. Built in the 16th century, the Cathedral faced the threat of being destroyed many times, but today it still stands with glory and invites visitors all around the world.  Except for Tuesdays, the Cathedral can be visited any day.  
Lenin's Mausoleum
Lenin's last wish was to be buried next to his mother. But his body was mummified and laid to rest in Red Square. The mausoleum's architecture is quite symbolic as the red color of the walls represents socialism and black Labrador was used as well, to imply the lament for Lenin.  
Gorky Park
Maxim Gorky's Central Park of Culture and Leisure is a great place to restore your belief in utopias. As it was built with the same ideology, Gorky Park is the best place to hang around in nature. It contains small shops, sports areas, and a great atmosphere.  
Bolshoi Theatre
Bolshoi Theatre proves that Russian art is at its best.  It is possible to watch great plays, ballet productions and operas in the theatre. There are not only classics. The opera has become a place for new and contemporary works of art as well. You might consider making a reservation before you go as it is always crowded and finding a place might be hard.