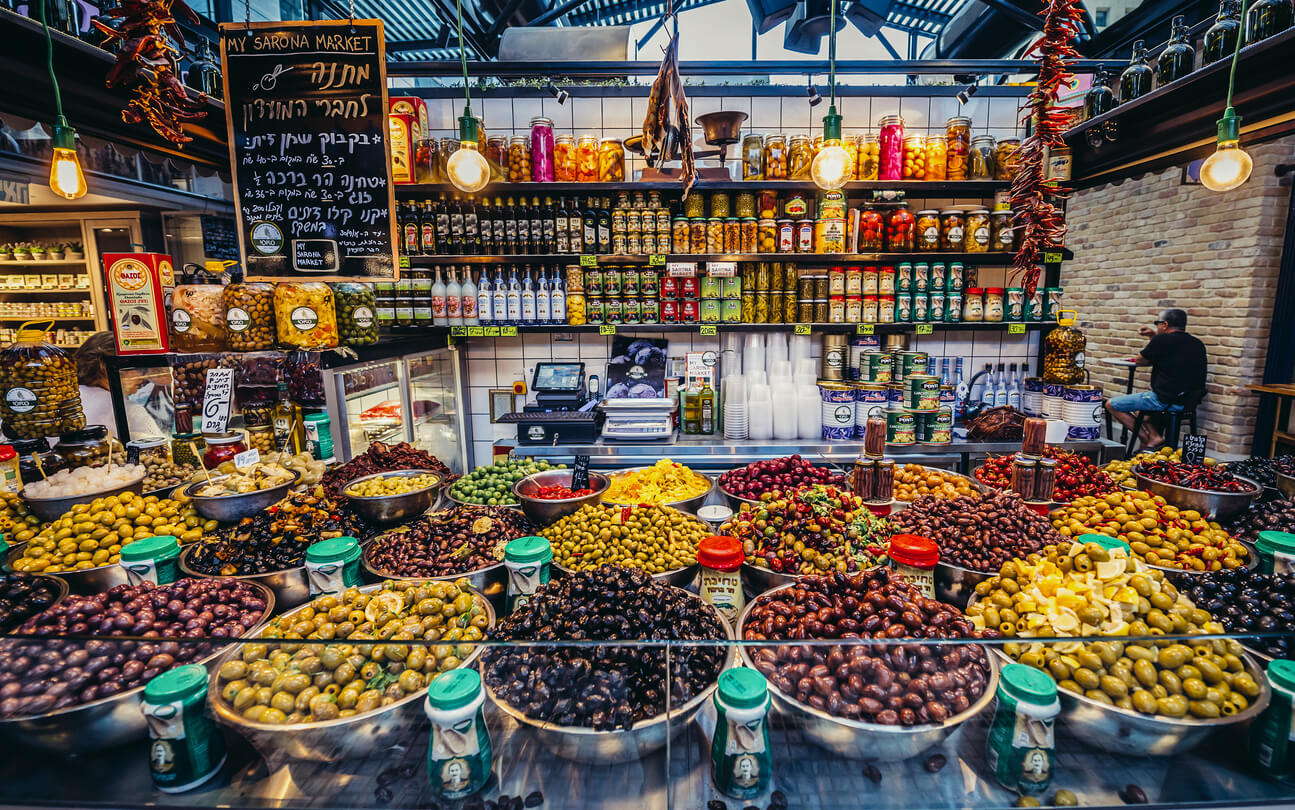 Tel Aviv never hesitates to treat the visitors with its distinctive culinary culture that is among the best in the world. 
It is a true melting pot marked by the influence from diverse backgrounds, that traces its origin back to Middle Eastern and Mediterranean flavors. Food appears to be a central element in Israeli culture that emphasizes the importance of family and social gatherings. Being a relatively young state, its culinary tradition mainly consists of a fusion of various cuisines such as shakshuka (from the North-African Jewish ethnic group), malawach (Yemenite-Jewish), cottage cheese (North American) and hummus/tahini (Mediterranean).
Have a look at our list for some tips to match the best flavors in town with the right places, including the secret gems of street food: 
Falafel: Hakosem or Frishman Falafel & Sabich

Pita: Miznon

Hummus: Shakshukia

Onza is a very trendy restaurant that presents modern Turkish food, at the heart of old flea market.