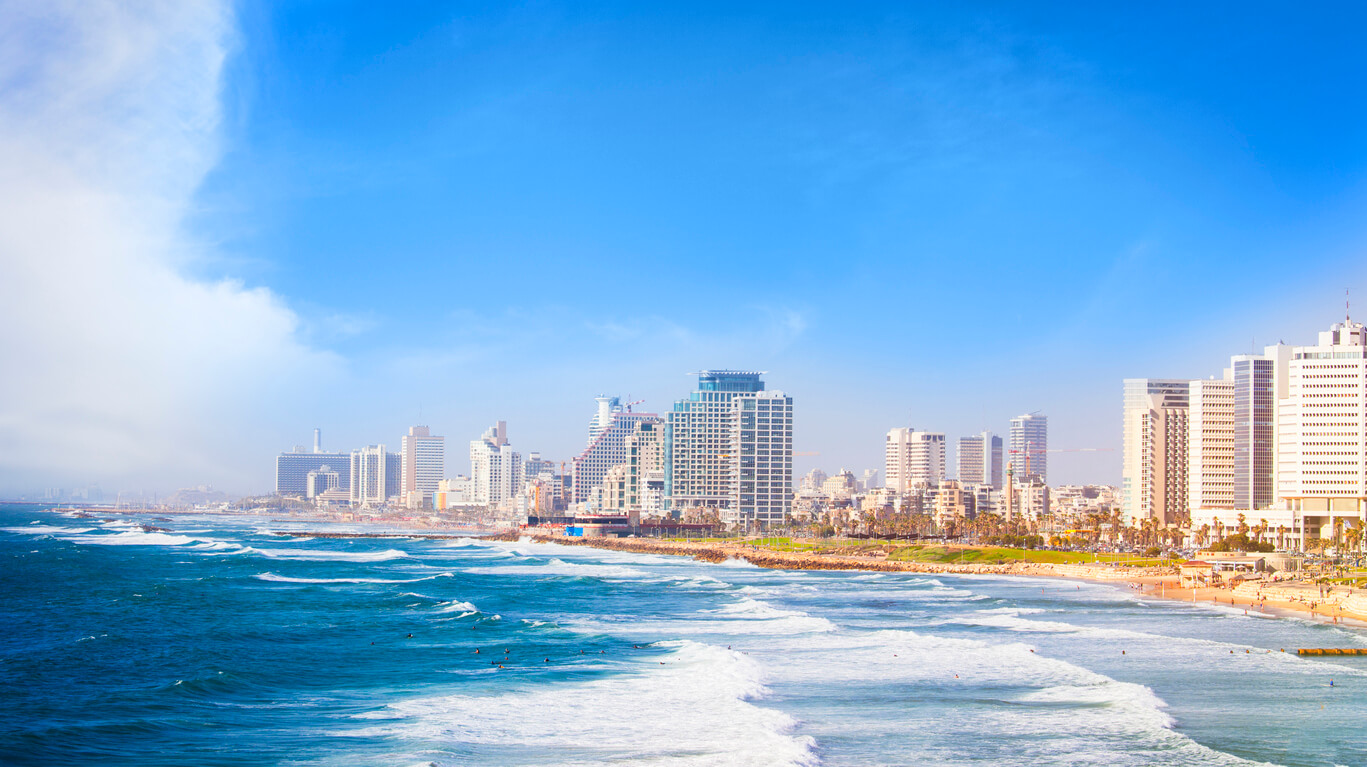 Tel Aviv has a warm Mediterranean climate characterized by warm dry summers and mild wet winters. It is known to be a sunny tourist destination with an average of 3300 hours of sunshine yearly. On average, the warmest month is August while the coolest one appears to be January that is accompanied with lots of rain. 
The city is often loaded with many tourists, especially during the long summer days of July and August. Hence, the off-season might seem as a better period to enjoy the city to the fullest. On the other hand, the high temperatures with soaring levels of humidity in summer time draws immense attraction to the fantastic beaches. Yet, the best time to visit Tel Aviv is probably spring and fall, in which travelers can still enjoy the fairly cooler temperatures while freshening up in the sea. Since the name of the city itself means 'Hill of Spring', the blooming season might as well be a joyful time to discover all the beauty the city has to offer.  Sparing at least a week in Tel Aviv to get the real feel of vibrant city life is highly recommended.
Festivals in Tel Aviv 

Tel Aviv is the host of a growing number of festivals each year, that keeps attracting many people from different interest groups. 
"White Night Festival" organized by the Municipality of Tel Aviv-Jaffa (June-July)

"Docaviv," the city's International Documentary Film Festival (May)

"DLD", Israel's largest hi-tech conference (mid-September)

"Tel Aviv Eat", the city food festival to experience the culinary world of Israel (usually held in May)