Nevşehir is one of the most significant tourism destinations of Türkiye. The city attracts almost 3 million tourists annually with its gorgeous natural wonders, historic landmarks and cultural heritage. 
Three Beauties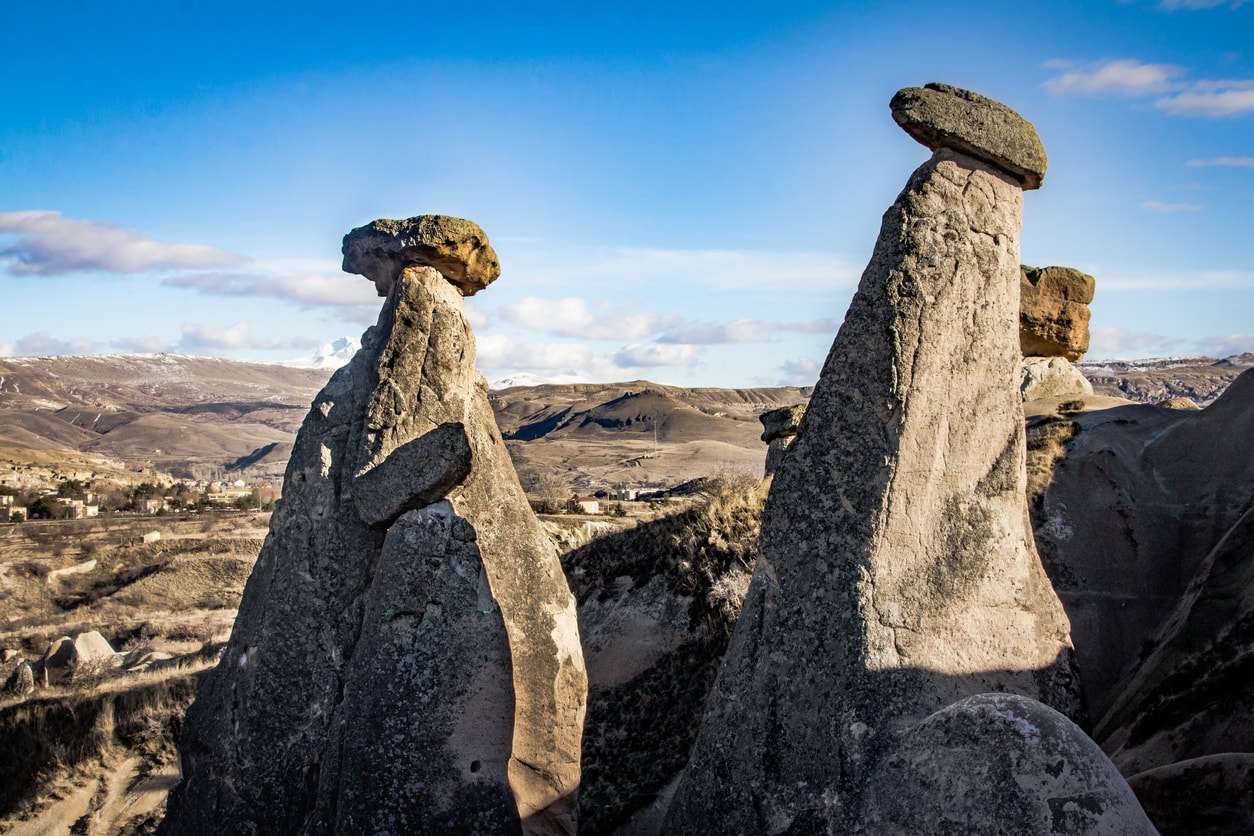 Three Beauties are the amazing three fairy chimneys located in Ürgüp. They are the iconic symbol of Cappadocia. The conic rock formations are inspired many legends. 
Underground Cities
There are more than 35 underground cities located in Cappadocia. Derinkuyu, Kaymaklı, Özkonak and Mucur are the largest and most famous ones. Ancient residents of the cities were used to live their lives in these cities with total secrecy.
Ihlara Valley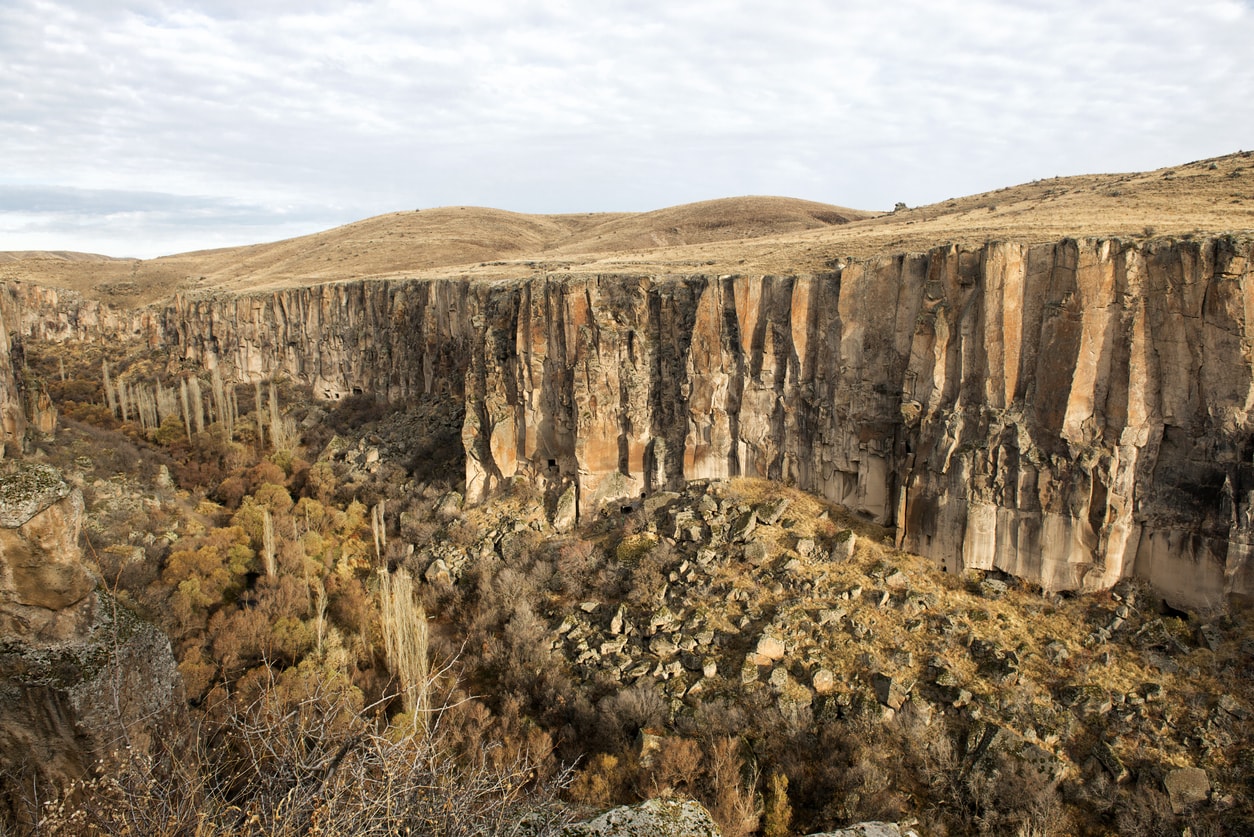 Ihlara Valley is 18 kilometers long and its caves were home to many people throughout the history. The valley also has many ancient stone churches through its course. Ihlara Valley is located 70 kilometers away from the city center.
Haji Bektash Veli Complex
Haji Bektash Veli was an influential philosopher of the 13th century and helped to shape the cultural and social life of Anatolia. Haji Bektash Veli Complex was completed in the 14th century and located in the district of Hacıbektaş. The district is 65 kilometers away from the city center. 
Göreme Open Air Museum
Göreme was home to many ancient monasteries from the 4th century to the 13th century. Those monasteries are greatly preserved and can be visited in Göreme Open Air Museum. The museum is located 13 kilometers away from the city center in Cappadocia.