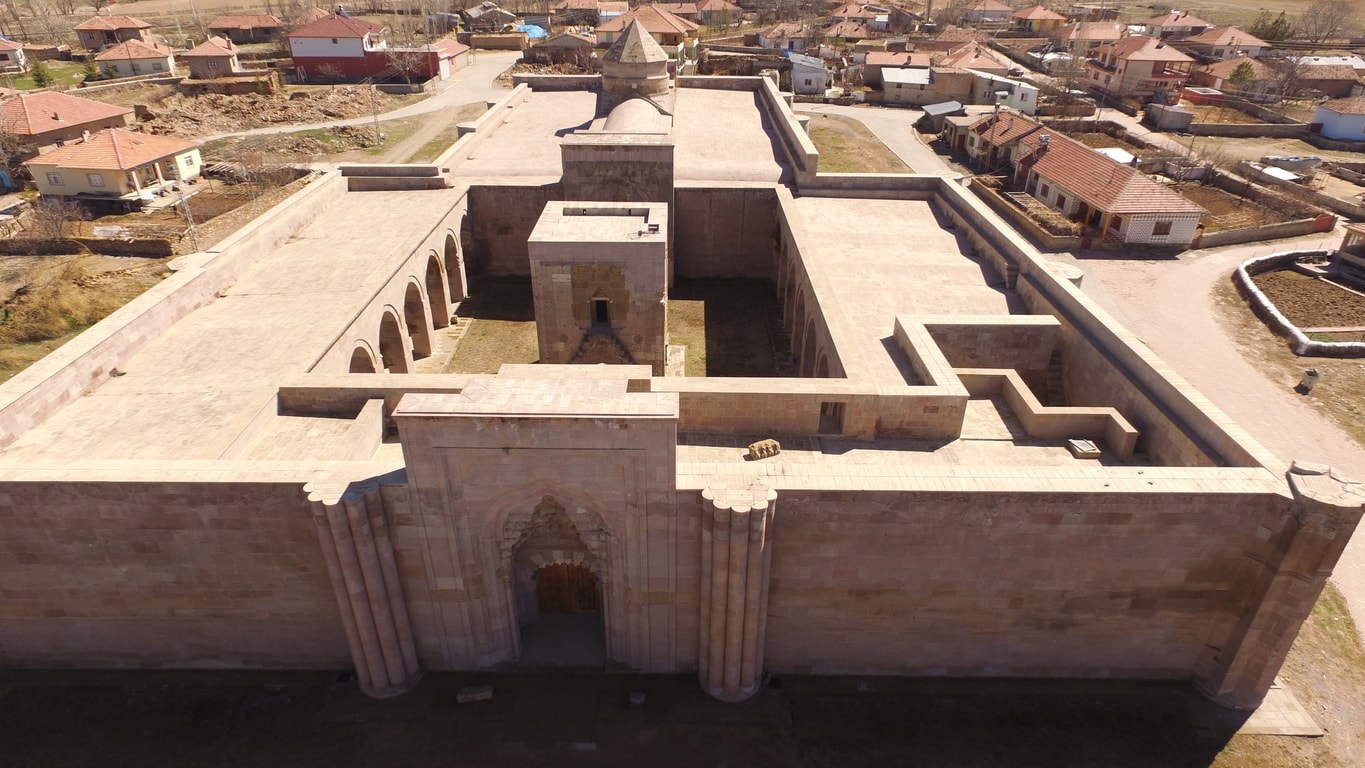 Kayseri is a popular destination among both local and international tourists in every season and offers many accommodation options to its visitors. 
If you are visiting Kayseri for the first time, it is best for you to stay in hotels in Kocasinan or Melikgazi districts. In these districts, you can engage with the everyday life of locals and also, most of the cultural and historical attractions are walking distance away from each other in the city center.
In historic Talas district, you can also find many good hotels around Atatürk Boulevard. If you are in Kayseri during winter, it is best for you to stay in hotels located around the Erciyes Mountain. The hotels in the area are 30 minute drive away from the city center and offer great sceneries.