Kayseri is one of the most significant cities of Central Anatolia in terms of cultural heritage and historical attractions. The city attracts almost one million tourists annually.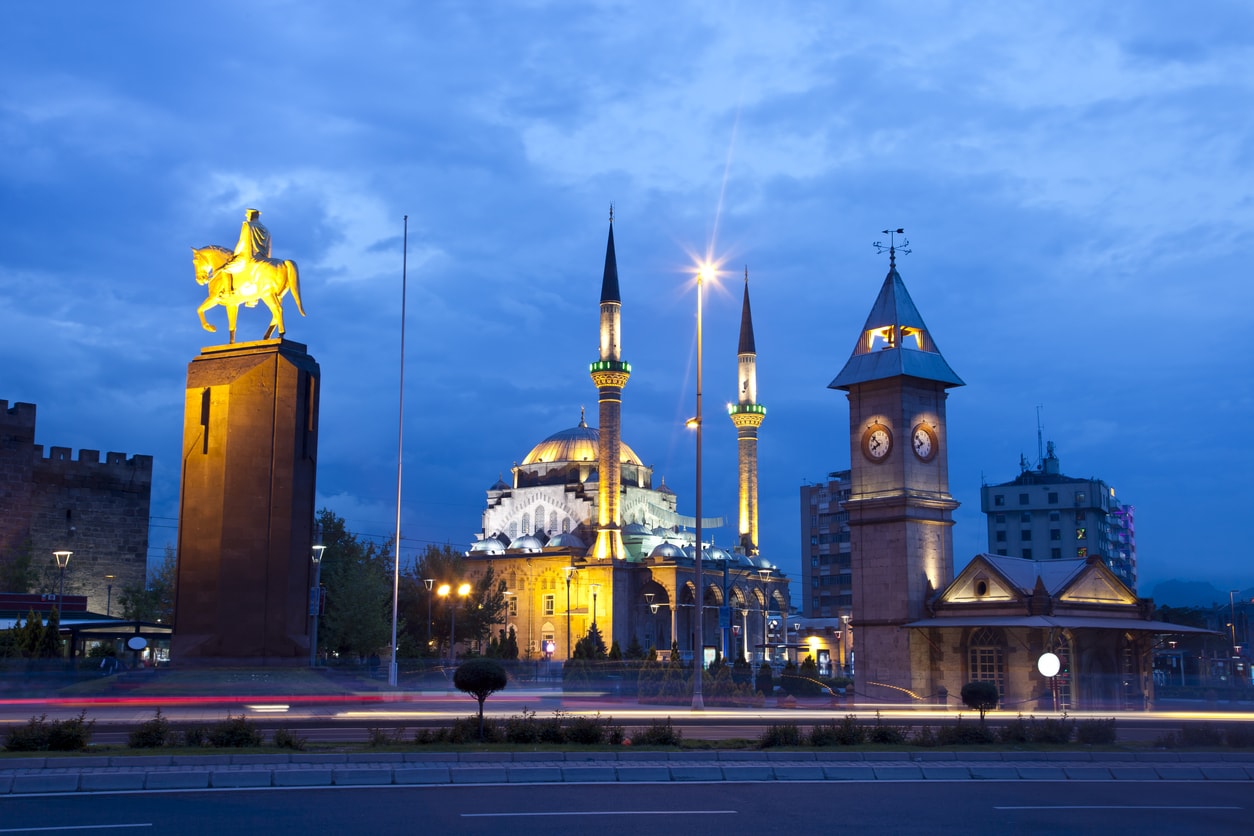 Cumhuriyet Square 
Cumhuriyet Square is the heart of the city where the older and the newer parts of the city meet. The square is home to Kayseri Castle and Kayseri Clock Tower and is the best place to start your Kayseri trip.
Hunat Hatun Complex
Hunat Hatun Complex is one of the most visited and beloved attractions of the city. The complex was built in the 13th century and includes a mosque, madrasah, tomb and bath. Hunat Hatun Complex is walking distance away from Cumhuriyet Square. 
Seljuk Museum
Seljuk Museum exhibits the early years of Turkic settlements in Anatolia and the artifacts from the Seljuk Empire. The gorgeous building that museum is in used to be a hospital and a seminary. Seljuk Museum is at a walking distance from the city center.    
Talas
Talas is the historic district of the city where you can encounter landmarks from various civilizations. The district is 12 kilometers away from the city center and is a popular destination among locals and international tourists. 
Soğanlı Valley
Soğanlı Valley is a peculiar place to be with its thousand year old Roman churches and temples. The valley also has many age old caves. The valley is located 80 kilometers away from the city center.