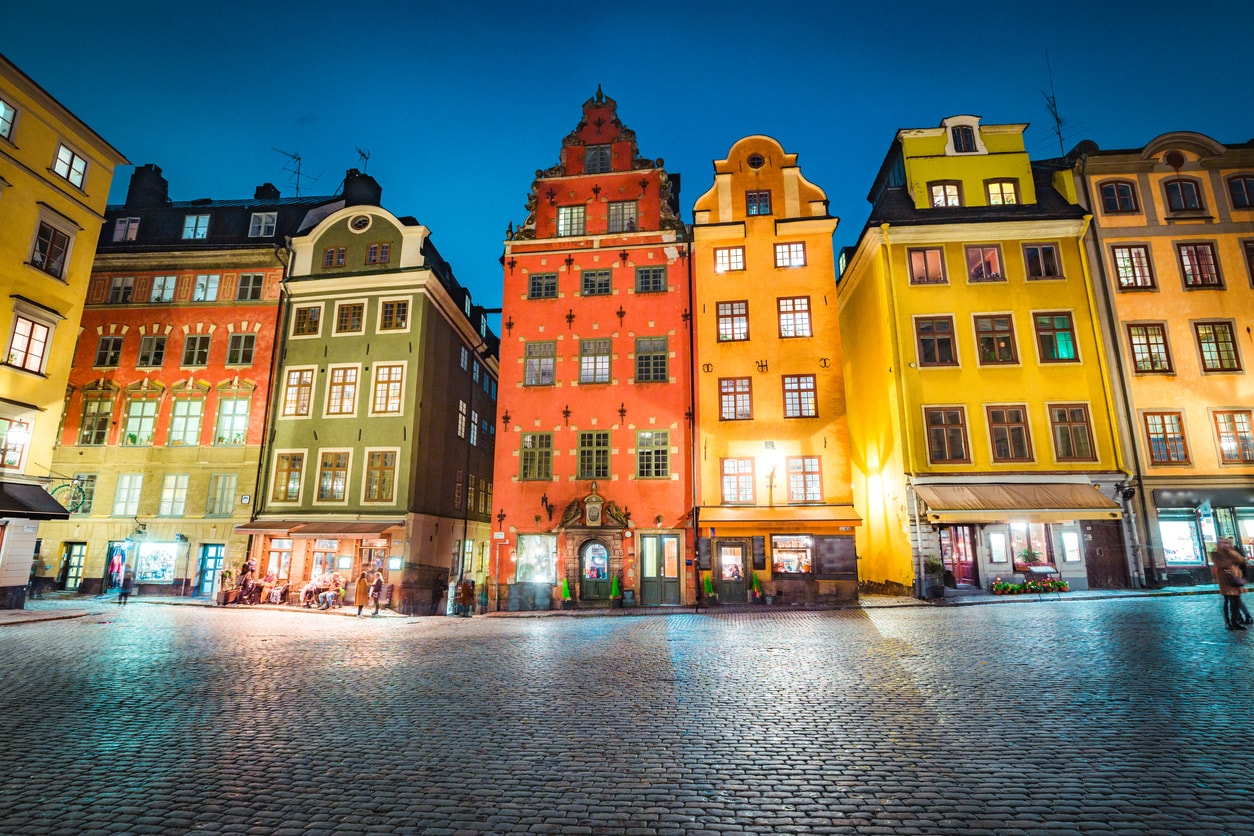 Stockholm has a fairly mild temperature but can get very cold in winters with few daylights under freezing weather conditions, starting from November until April. On the other hand, the city welcomes longer sunny days from June through October and enjoys an average of 20-25 ℃, which probably makes it the best period to visit this Nordic gem. You may want to spare at least 2-3 days to be able to truly explore Stockholm. 
Festivals in Stockholm

Stockholm is home to many international fairs, events and festivals all year long.
Stockholm International Film Festival (September)

Stockholm International Jazz and Blues Festival (November)

Stockholm Street Festival (July)

Nobel Prize Ceremony (December)

Smaka pa Stockholm / Food Festival (June)