Its splendid architecture with a mixture of classical and modern touch, tiny cobblestoned streets, waterways, traditional Fika culture and amazing natural landscape make this Nordic city a favored travel destination.
Gamla Stan (Stockholm Old Town)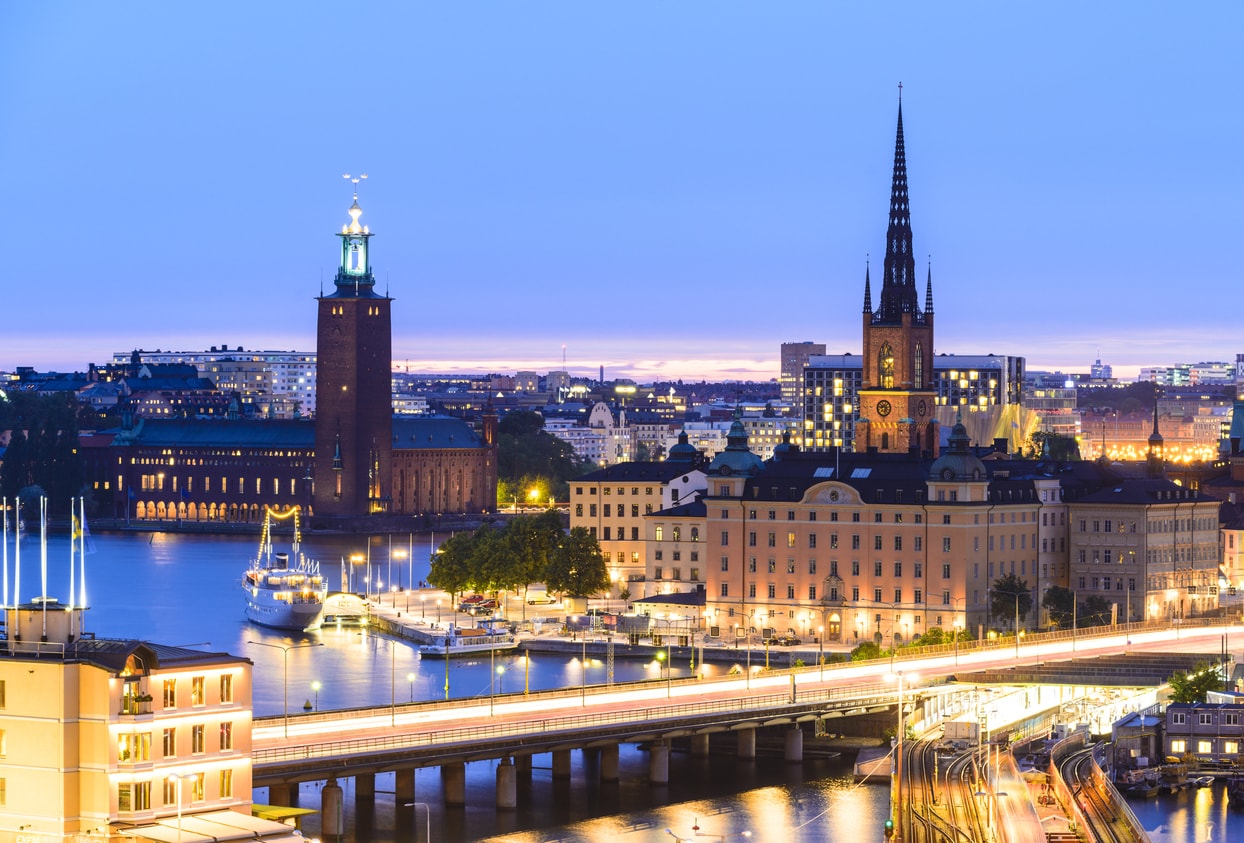 The most famous area of Stockholm is the old town.  It dates back to the medieval age, 13th century and is marked by narrow lanes and tiny streets filled with old buildings. It is pleasant to wander around Gamla Stan, as it's easy to walk on the streets full of shops, restaurants and cafes.
The Royal Palace of Stockholm 
The Royal Palace is the official residence of the Royal family of Sweden and definitely worth a visit once you are in Stockholm. The palace has more than 600 rooms and is open for visitors with its many impressive museums. It is open from 10am until 4pm every day except on Mondays. 
Vasa Museum 

Vasa Museum is among the most visited places in Scandinavia and displays the battleship Vasa, which was sunk off the coast of Stockholm in 1628. It got discovered and renovated after 333 years. It welcomes visitors at the center of the museum, while other exhibitions are explaining how it was salvaged. 
Stockholm City Museum (Stadsmuseet)

Located in the Södra Stadshuset district, this museum displays many historical artifacts since the foundation of the city of Stockholm and provides a deeper look into the roots of the city for history lovers. 
Katarina Lift (Katarinahissen)

Designed in 1881 by engineer Khurt Lindmark, the elevator was opened in 1883 in the Södermalm area. It is a popular destination for those who want to watch the beautiful Stockholm skyline.
Skansen

Skansen is world's oldest open-air museum founded by Artur Hazelius in 1924. It showcases the history, lifestyle, customs and traditions of Swedish people through inclusion of many colorful activities all year long. You can also discover the Nordic wildlife here, as it hosts some domestic and exotic animals which can attract the interest of little children.