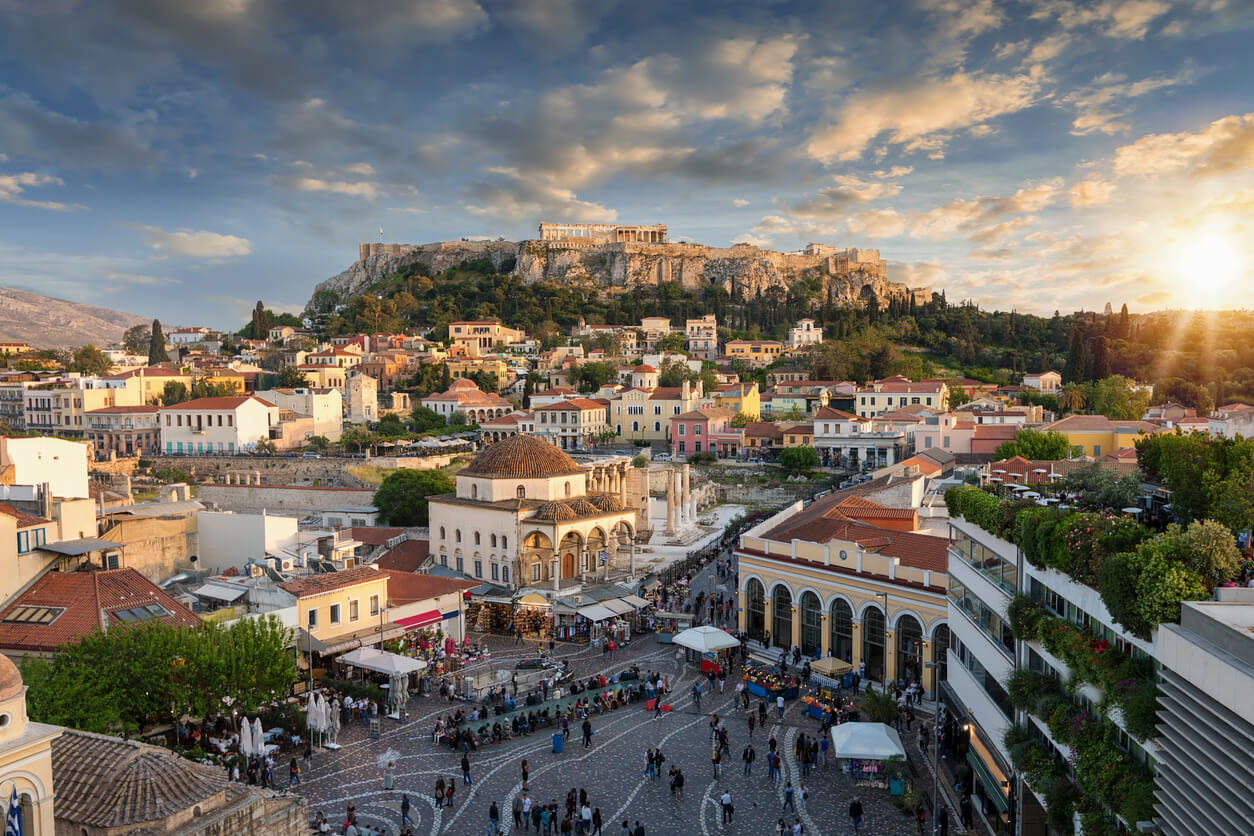 You can use metro, public buses, tram and taxis to get around in Athens. The city offers special tourist cards with varied prices and durations.
Metro in Athens consists of 3 lines. The metro is available from 05.00 AM to midnight. On Fridays and Saturdays, the last train departs at 2 AM. 
Public buses usually are available between 05.00 AM to midnight. You can click here to check their timetables and routes. The site is available in English.
There are 3 tram lines in Athens with 48 stops. They are available between 5.30 AM to 01.00 AM. On weekends the last tram departs from the city center at 2.15 AM.
You can also use taxis to get around in the city.