Stuttgart is a unique German city with unique attractions. The city attracts millions of tourists thanks to its modern museums, historical landmarks and cultural heritage.
The Mercedes-Benz Museum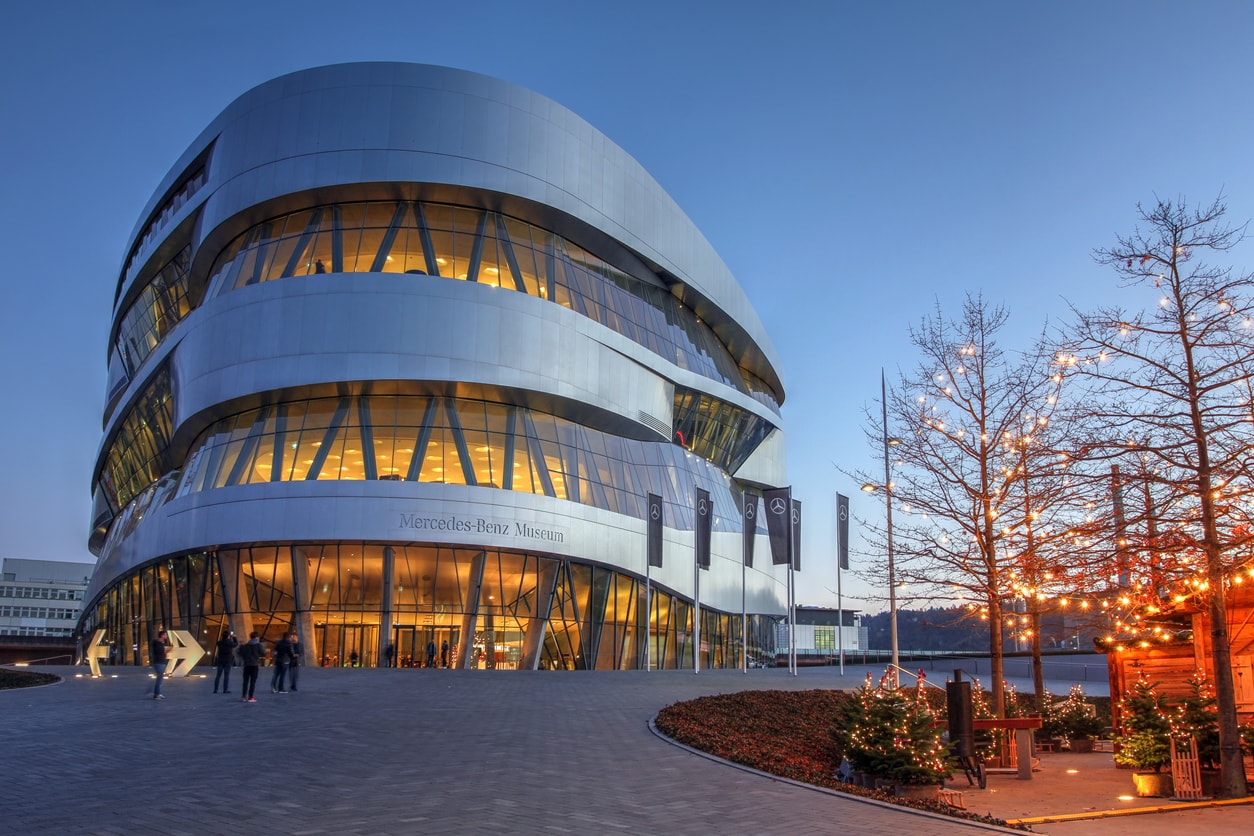 Stuttgart is known for its top-notch automobile industry and the Mercedes-Benz Museum is there to prove it. The museum exhibits 160 cars and more than 1500 other artifacts to give you a sense of automobile history and its future. The Mercedes-Benz Museum is one of the most visited and beloved museums of the city with millions of visitors annually.  
Staatsgalerie Stuttgart
Staatsgalerie Stuttgart is an art museum that was founded in 1843 and is located in a unique building in the city center. Today, the museum is one of Europe's leading modern art museums and also distinguishes itself with a spectacular classical painting collection.
Ludwigsburg Residential Palace
Ludwigsburg Residential Palace is one of the largest Baroque-style buildings in Europe and also known as the "Versailles of Swabia". Its construction had begun in 1704 and completed in 1733. Ludwigsburg Residential Palace is located 15 kilometers away from the city center and offers spectacular sights to its visitors.
Esslingen
Esslingen is almost like a medieval district that reminds another era where everything is quieter and simpler. The district is famous for its colorful residential buildings, old churches, nature parks, and castles. Esslingen is located 15 kilometers away from the city center.
Schlossplatz
Schlossplatz is the largest square of Stuttgart and is located in the heart of the city. Schlossplatz is sure to surprise you with its vastness. The square is home to a couple of significant historical landmarks such as "Neues Schloss" and "Kunstgebäude Stuttgart".