Barcelona is a lively city with its festivals, art and food. There are many beautiful sights in this colorful city, here are some of them that you must see.
Sagrada Familia
The Church of Sagrada Familia, considered to be the symbol of Barcelona, while also being Gaudi's most popular work. The construction of the glamorous building started in 1882 and is expected to be completed in 2030. Gaudi's tomb is also in Sagrada Familia. This structure, which is easily accessible by all means of transportation in the city, is open to visitors every day.
Picasso Museum
Located in La Ribera district, the museum has a large collection of works by Picasso. The museum was opened in 1963 and showcases more than 3,500 works. The building where the museum is located is known as Palacio de Berenguer d'Aguliar. Picasso lived in this house for a while, making the museum much more meaningful for art lovers.
Park Güell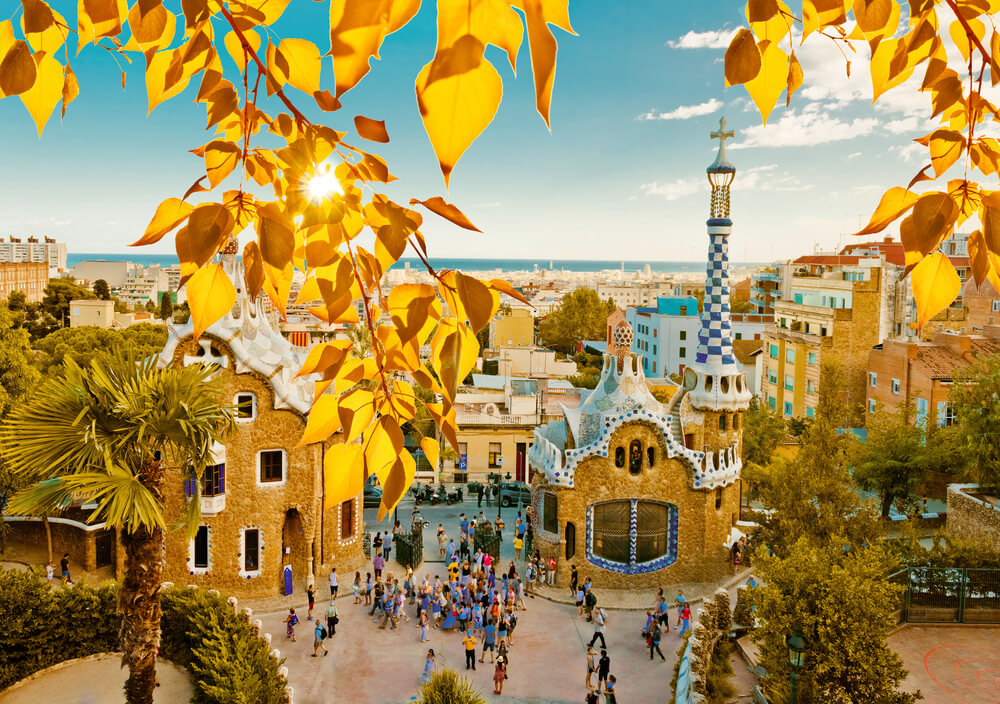 Park Güell on the hill of Carmel resembles a fairytale land with its colorful design. In 1984, Park Güell was added to UNESCO's World Heritage List. At the beginning of the 1900s, the construction was started by architect Anton Gaudi at the request of Eusebio Güell. Park Güell is one of the most unique places you should visit when you're in Barcelona.
Montjuic Hill
Montjuic Hill is located on a hilltop that can be reached from Barceloneta by taking the Montjuic cable car, and many important attractions can be visited back to back. Botanical Garden, Tropical Garden, Montjuic Cemetery, Montjuic Castle, Joan Miro Museum, Olympic Area, Mossen Cinto Verdaguer Park, Laribal Garden, Museum of Archeology and Ethnology are some of the main attractions of this place. 
Joan Miro Museum
The museum exhibits the works of the famous Spanish artist Fundacio Joan Miro. There are 240 paintings, 175 sculptures and about 8,000 drawings in the building. Opened in 1975, the museum is one of the most visited tourist attractions in Barcelona.