You can witness a lot of aspects from the Arabic culture and see magnificent places. Here is a list of places you must see while you're there.
Salvation Tower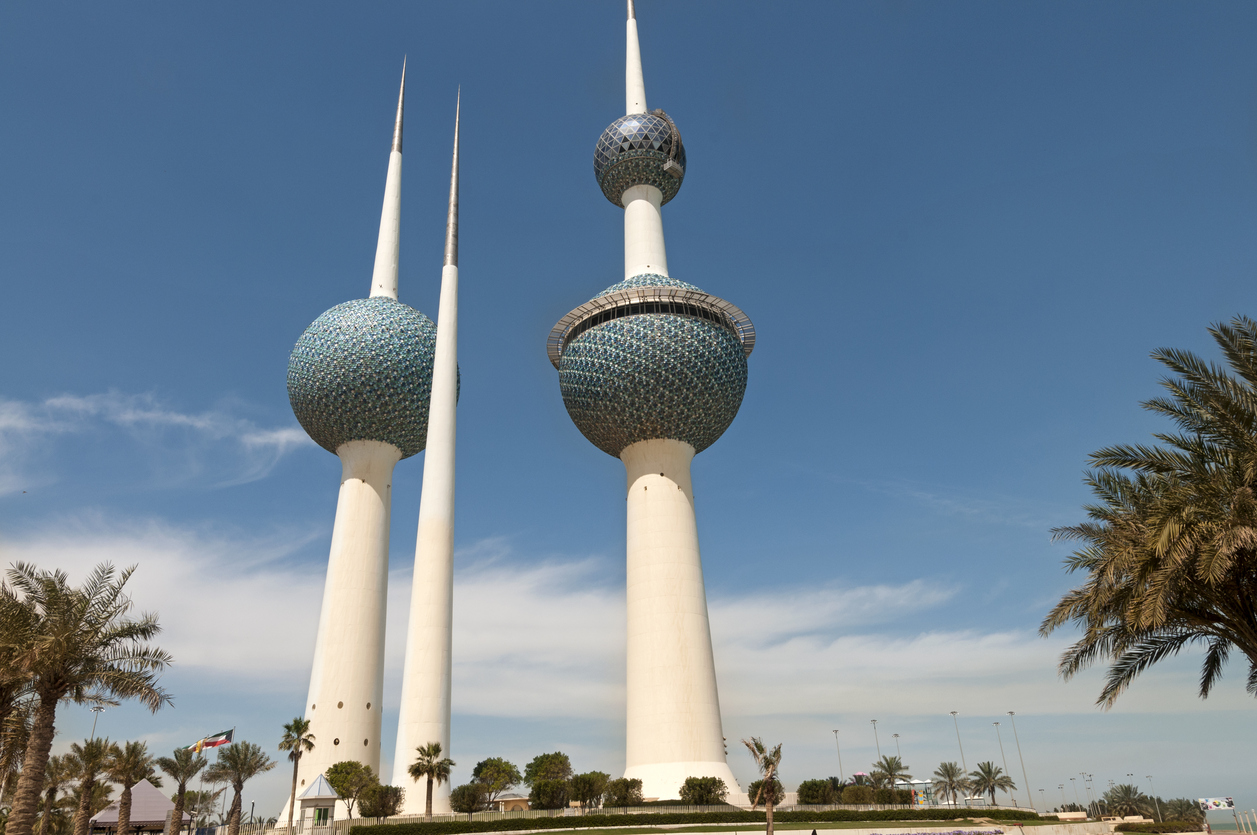 Salvation Tower is a TV tower that has 400 mt height. During the evenings it is lighted and ornaments the city.
Souk Al-Mubarakiya
Souk Al-Mubarakiya is a historical marketplace where you can do shopping.
Kuwait Towers 
Kuwait Towers are the buildings where you can enjoy stunning view and take a sip from your coffee.
Kuwait National Museum 
Kuwait National Museum is where you can find evidence and information about the history of Kuwait.
Lady Palace 
Lady Palace is a palace that was constructed in 1986, where Emir of Kuwait officially lives.
Kubbar Island
Kubbar Island is a sandy island where you can enjoy the beach and sea. You can observe the underwater life around the island as well.
Kuwait Museum of Science and Natural History
Kuwait Museum of Science and Natural History is where you can obtain information about not only science and natural history, but also technological experiments. It has several divisions, such as natural history, space science, machine, planetarium, electronic, zoology, aviation and health.
Seif Palace
Seif Palace was built in the 20th century by Sheikh Mubarak Al Sabah, who is one of the most important people of Kuwait, and today it is located right across the Grand Mosque.