Adana is a great city to explore in every way. The city's distinctive cultural qualities will never cease to surprise you. There are also many natural and historical attractions that are scattered around the city.
Stone Bridge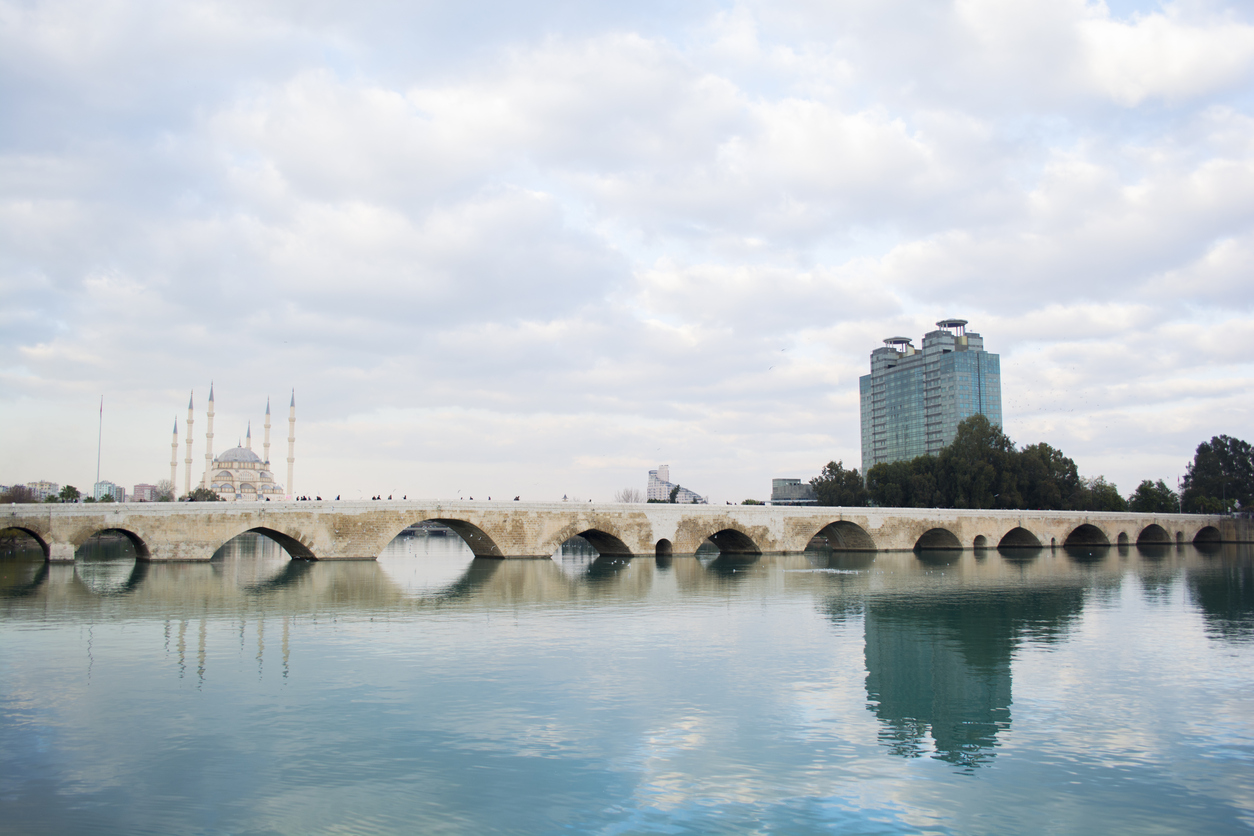 Stone Bridge (Taşköprü) is the most famous historic landmark of Adana. The bridge is built on the Seyhan River during the Roma reign. The bridge is located in the center of the city near the Adana Sabancı Central Mosque. 
Adana Cinema Museum
Adana has produced plenty of directors, actors and producers who contributed greatly to the development of Turkish Cinema. Adana Cinema Museum exhibits their works and parts of their professional lives. The museum is located on the west side of the Seyhan River and is only a walking distance away from the city center.
Great Mosque
Great Mosque was built in the 16th century by the Ottoman Empire and embodies the influences of Mamluk and Seljuk empires. It was the largest mosque of Adana until the completion of Sabancı Central Mosque in 1998. The mosque also has a madrasah next to it which used to be the home to many dervishes. 
The Great Clock Tower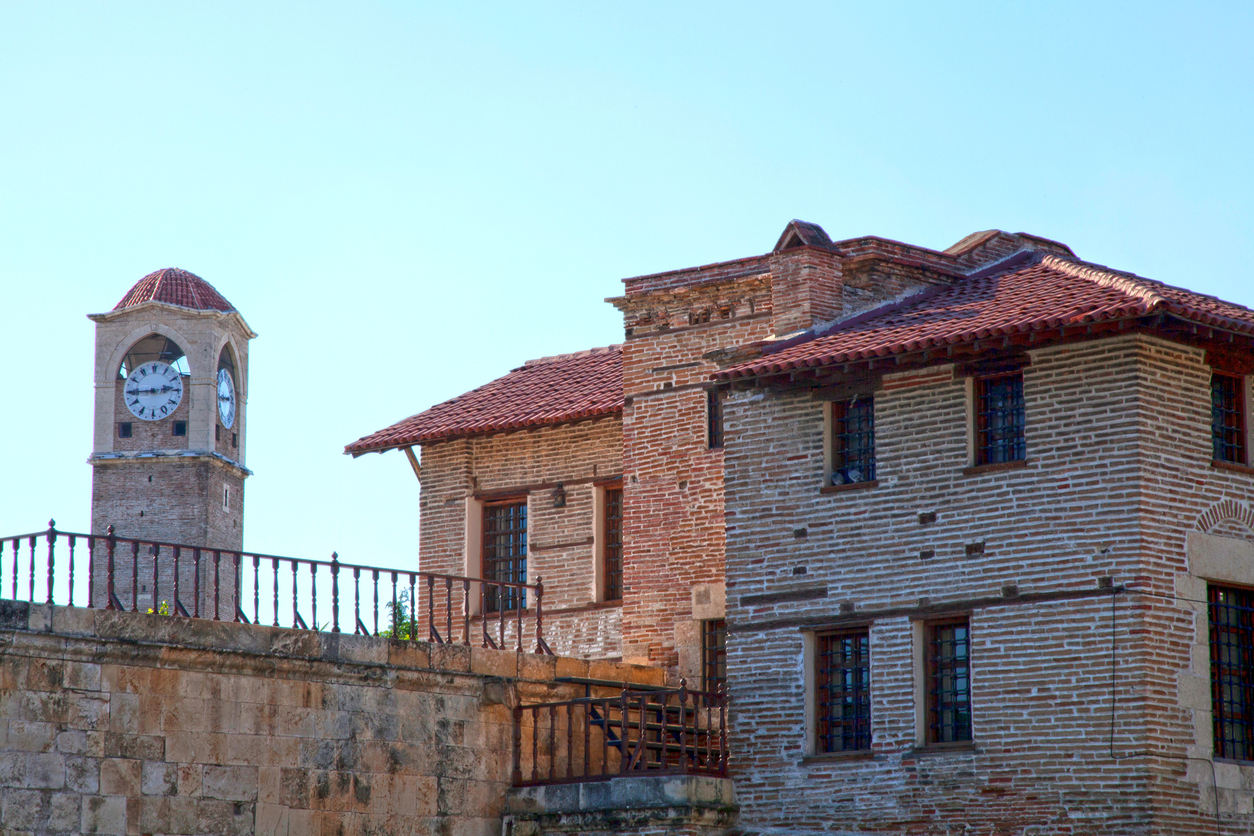 The Great Clock Tower is the tallest tower clock of Türkiye and was built in 1882. The tower has a height of 32 meters. The tower is located in Ulucami district. 
Adana Sabancı Central Mosque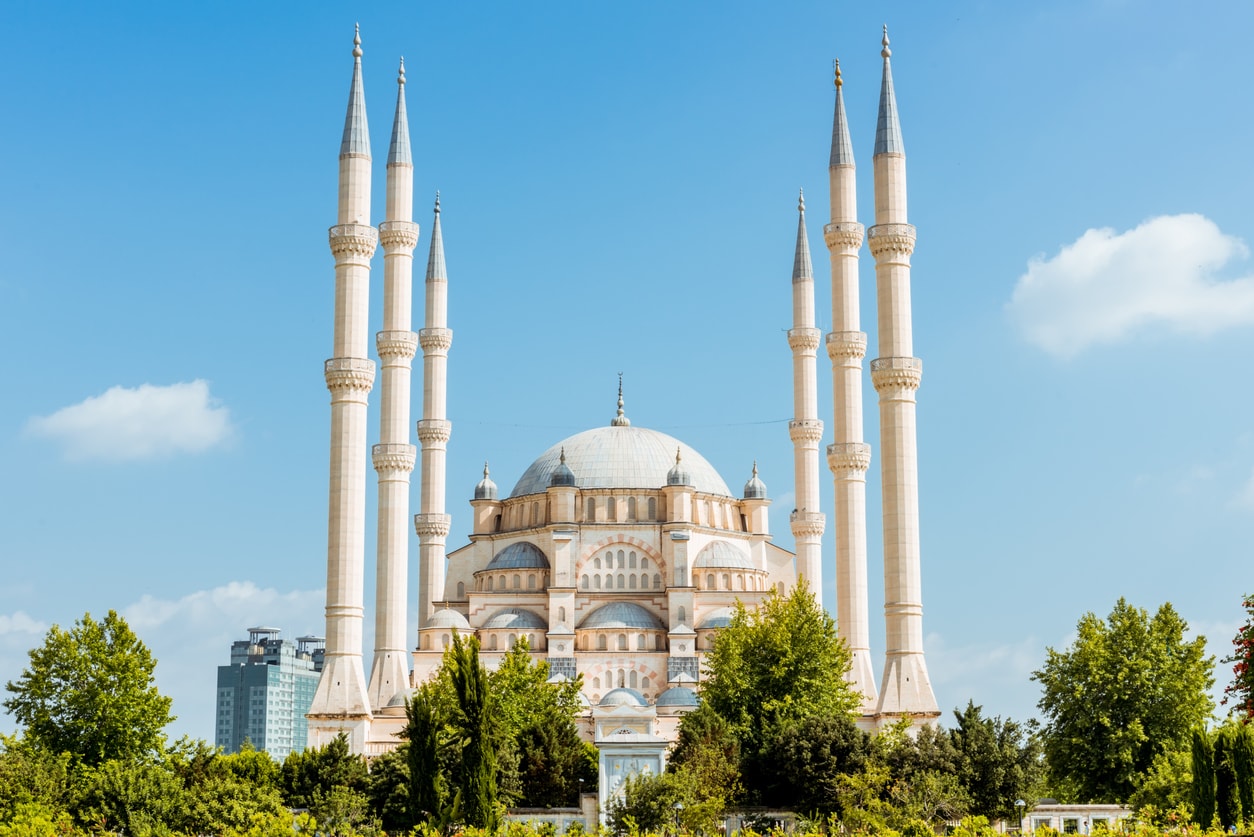 Adana Sabancı Central Mosque is a great example of modern Turkish architecture. The mosque is located in the heart of the city and a tough one to miss. There is a lovely city park around the mosque where locals love to spend their leisure time.