Being the capital, there are many places in Ankara that are historical for the country. The museums are great places to get to know the history of the land. You can also check out the popular streets if want to experience the local life.
Anıtkabir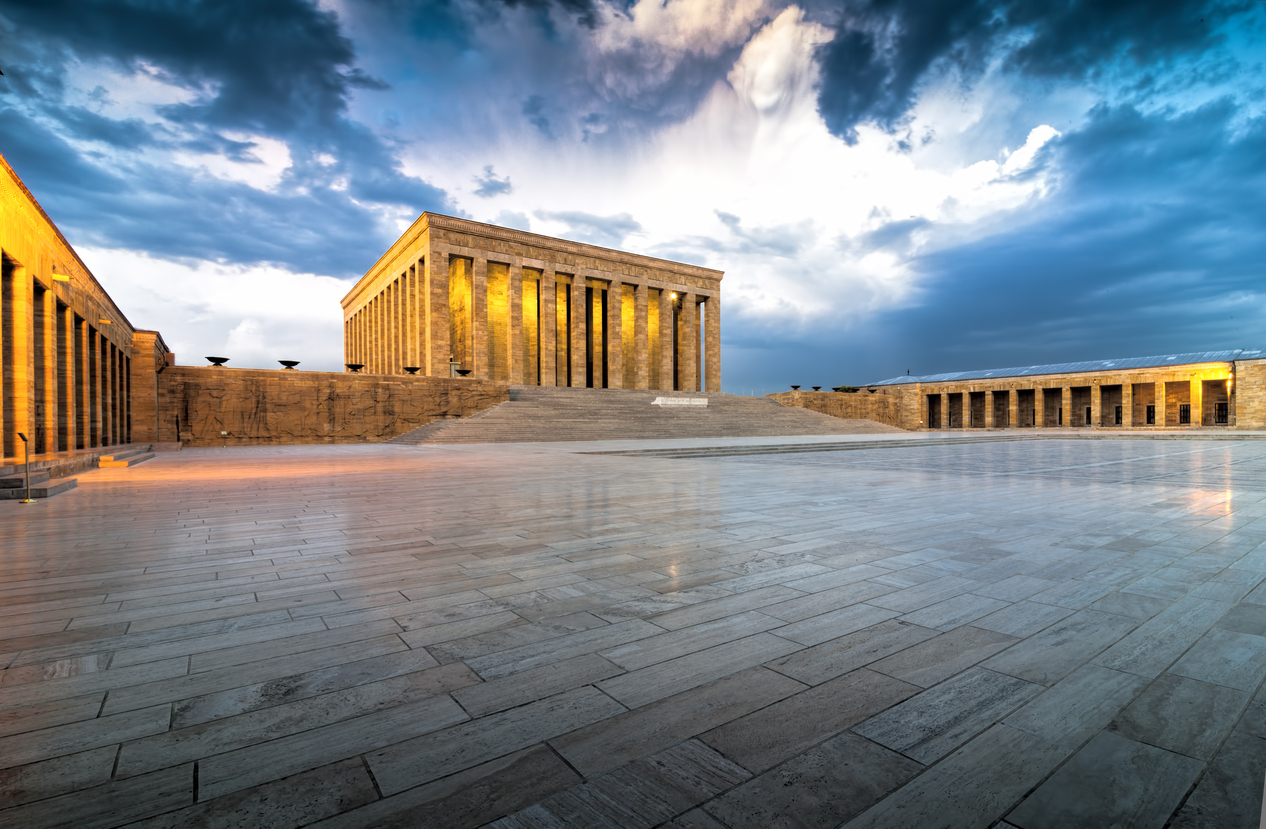 Anıtkabir is the mausolea of the founder of Türkiye, Mustafa Kemal Atatürk. There you can find historical aspects of the city, as well as the Turkish War of Independence and the legacy of Atatürk.
Ankara Castle
Ankara Castle is the historical castle that was used by several empires for thousands of years. Do not forget to walk down those narrow streets and to enjoy the astonishing view from the castle. Also, there are a variety of interesting museums around the Castle, waiting to be explored.
The Museum of Turkish War of Independence
The Museum of Turkish War of Independence, which previously served as the First National Parliament of the Republic of Türkiye is a must-see in Ankara.
Segmenler Parkı
Segmenler Parkı is the most popular park where you can meet the younger generations of the city, such as university and high-school students, hang out with them and experience how the youngsters live in the city.
Anatolian Civilizations Museum
Anatolian Civilizations Museum is one of the most important museums in Türkiye, where you can witness the ancient history of Anatolia, housing a countless number of civilizations throughout the centuries.