Located on a high plateau, Bingol promises its guests a remarkable journey with its natural beauties as well as its rich history. Here are some of the places to see in Bingol.
Floating Islands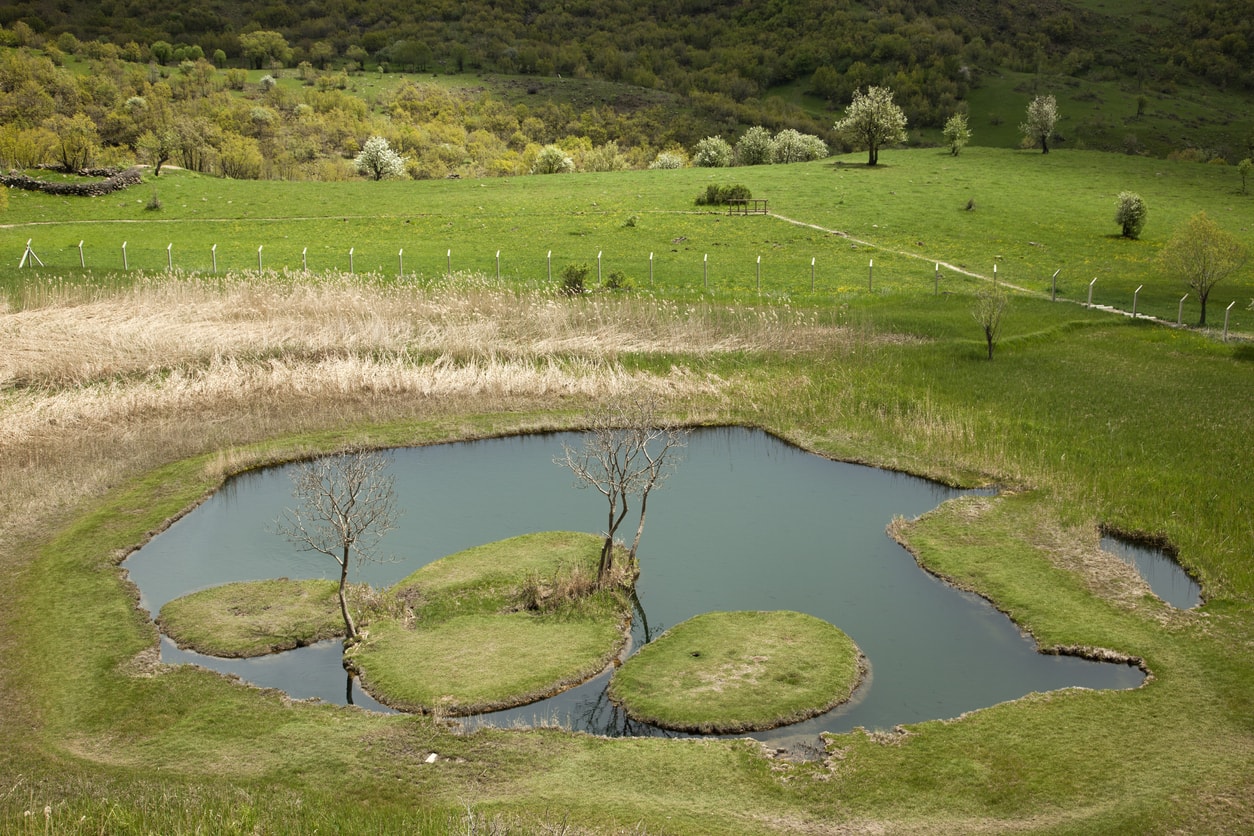 Popularly called as the Floating Islands, this touristic destination is located on the crater lake of Turna. Three small islands that are swinging on the lake were formed by the separation of soil fragments and the ground. The islets move by pushing, but also can move with the effect of wind. Floating Islands are located in Hazarşah village of Solhan District. 
Cir Waterfall

Cir Waterfall is a wonderful natural beauty worth visiting. The movement of the water that looks almost like dancing as it pours is quite fascinating and many people visit this waterfall every year. The surrounding area is also covered with wonderful views. You can come here to have a picnic and cool off or go hiking. Don't forget to take plenty of photos of the amazing landscape. 
King's Castle

King's Castle is located in Genc district of Bingol. It is one of the most beautiful districts of Bingol that lay on Murat Valley with its fascinating landscape. The exact date of construction of the Castle is unclear, although it is thought to have been built by the Persian King Dara for his beloved daughter. The original name of the castle is Darahini, which means Dara's Fountain. 
Castle of Kigi

Located in the district of Kiğı whose history dates back to 3000 years ago, the Castle is a Byzantine structure. Hittites, Urartians and Persians respectively settled in the region until it came under the sovereignty of Macedonian, Roman, Sassanid and Byzantine rulers. It was controlled by the Seljuk Turks after 1971. The Castle's position on the steep hills make it very difficult to climb up there. It is mostly in ruins today. 
Cave of Zag

The Cave of Zag is located on a steep cliff between Gökçeli and Yenidal villages, on the banks of Murat River. The side facing the Murat River is 200-300 meters above the ground and carved from the rocks. The cave consists of many rooms on three floors connected by the round chimneys between them. It was ruined throughout time, but there are still 17 rooms that preserved their structure today.