Denizli is a unique city with unique attractions. The city attracts more than two million international tourists thanks to its well-preserved natural and historical attractions such as the Travertines of Pamukkale or Hierapolis Ancient City.
Travertines of Pamukkale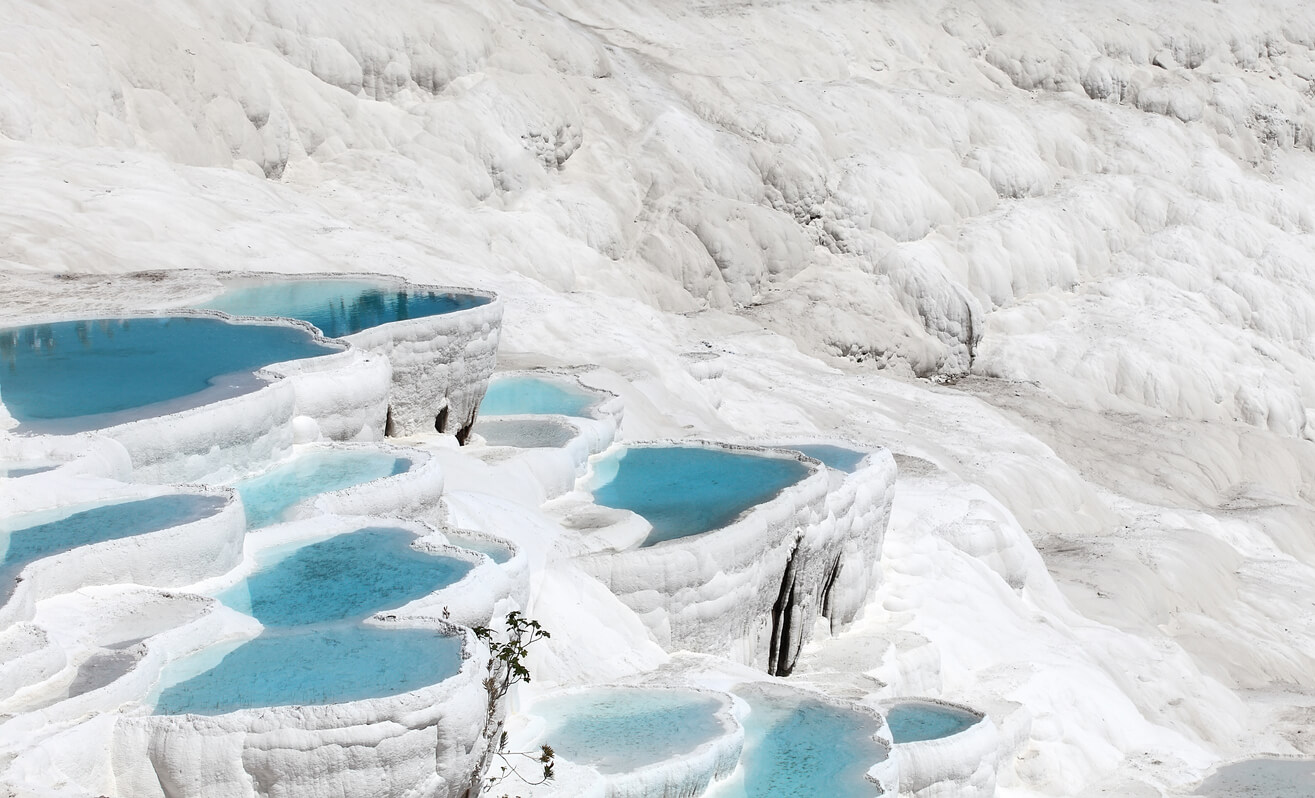 Travertines of Pamukkale are the iconic symbol of the city and visited by millions of tourists every year thanks to its one of a kind thermal waters, unique water, and multifaceted slopes. Travertines of Pamukkale are a sight to see with its dreamy atmosphere. Pamukkale, which literally means "Cotton Castle", is located 52 kilometers away from the city center.
Hierapolis Ancient City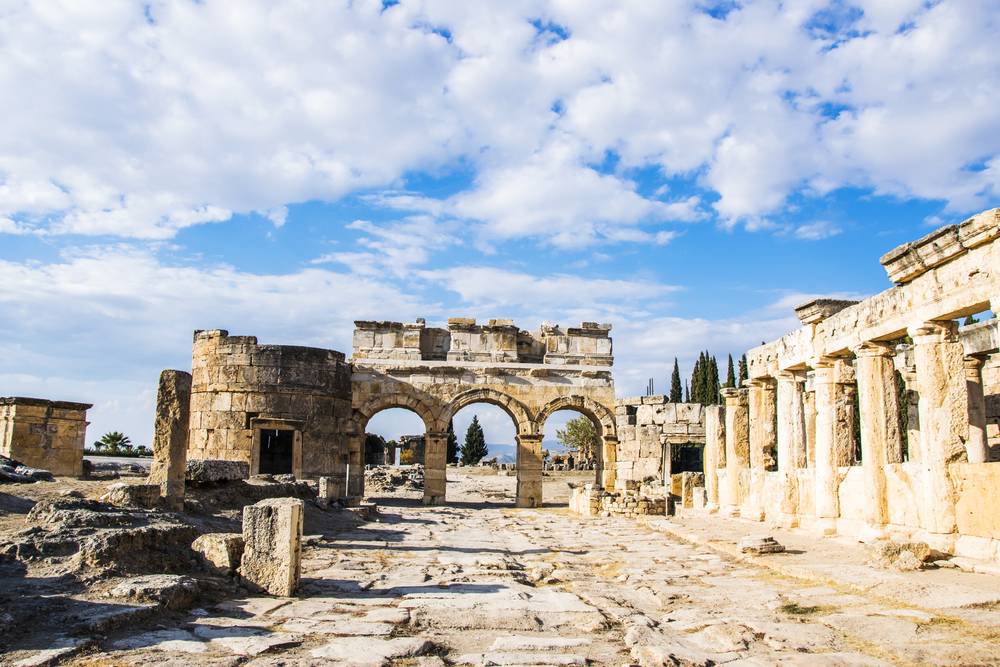 Hierapolis Ancient City was founded on hot springs in the 2nd century BC. The ancient city is located next to the Travertines of Pamukkale and is one of the most well-preserved ancient cities in its region, especially its iconic theatre.
Cleopatra Pools
Cleopatra Pools is the authentic attraction of Denizli where you can bath in thermal waters that are surrounded with ancient ruins both above and underwater. Cleopatra Pools are located walking distance away from the Travertines of Pamukkale.
Denizli City Park
Denizli City Park is the largest natural park in the city and located 10 kilometers south from the city center. There are many old trees, fountains, and recreational areas in the park.
Laodikeia Ancient City
Laodikeia Ancient City was founded in the 3rd century BC and is home to numerous ancient theatres, stadiums, gymnasiums, temples, and churches. The ruins are not as well as preserved like Hierapolis and yet Laodikeia still unique spectacular sceneries. Laodikeia Ancient City attracts thousands of international tourists every year and is located 9 kilometers away from the city center.