Due to its stunning natural beauties and historical heritages to see. Regardless of the season you visit, we have top places to visit for you.  
Nene Hatun National Park
Nene Hatun is one of the most important women of the entire Turkish history. She was leading a group in order to retake the place taken from themselves. This park is built on Mecidiye and Aziziye redoubts, where they tried to retake.  
Tortum Waterfall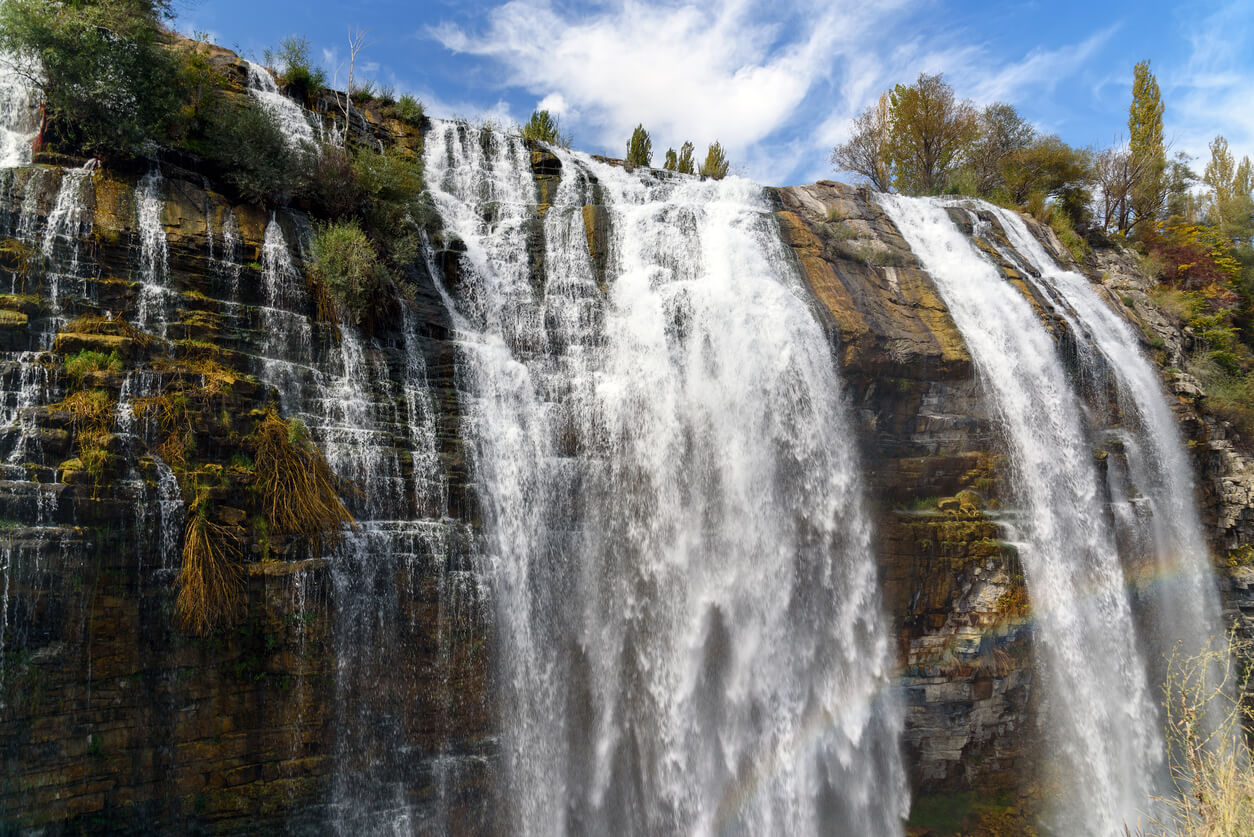 Tortum Waterfall is only one example of natural beauties of Erzurum. You can enjoy astonishing view and relax yourself while swimming in the lake.  
Coruh Valley
Coruh Valley is a place where you can try nature sports, such as rafting, trekking, or mountain climbing.  
Skiing at Palandoken Skiing Resorts
Palandoken is the most popular destination for winter tourism in Turkey. You can try every kind of winter sport and enjoy the refreshing atmosphere.  
Erzurum Castle
Erzurum Castle is built by Byzantines centuries ago. Today, unfortunately it is destructed mostly, but what's remained is protected strictly.