Jeddah has always been an important city throughout its history thanks to its proximity to sacred cities as well as being a significant trade city. Today, Jeddah attracts millions of tourists every year not only because of its location, but also for its unique attractions such as Al-Rahma Mosque or Bait Al Balad.
Jeddah Corniche
Jeddah Corniche is the must-go place of the city. In Jeddah Corniche, you can enjoy the cities spectacular Red Sea sceneries as well as many sculptures, fountains, and recreational areas. The cornice stretches about 30 kilometers with an uninterrupted walking path. 
Al-Rahma Mosque
Al-Rahma Mosque is one of the most visited mosques of the city. The mosque has spectacular Venetian-Style architecture and also known as "The Floating Mosque" and "Fatima Al-Zahra Mosque". The mosque was built in 1985 on the edge of Jeddah Corniche. 
Abdul Raouf Khalil Museum of Jeddah
Abdul Raouf Khalil Museum consists of a mosque, castle and a museum that exhibits Saudi Arabian, Islamic and Pre-Islamic artifacts. Abdul Raouf Khalil Museum of Jeddah is one of the most beloved museums of the city and is located in King Fahd Street in the city center.
Mecca Gate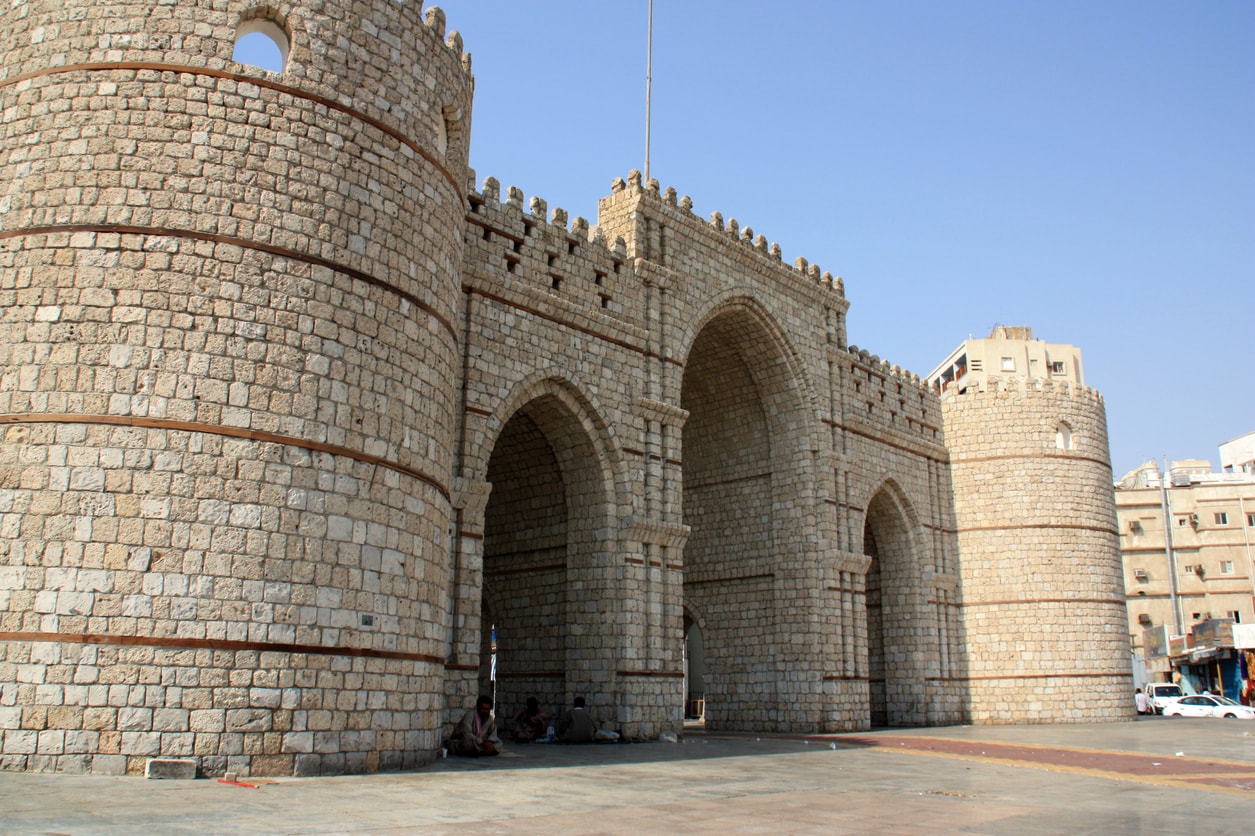 Mecca Gate is also known as "Qur'an Gate" and is an arch gateway monument located on the Jeddah-Mecca highway. It was built in 1979 to resemble the holy Qur'an for passengers that are traveling to Mecca for their pilgrimage.
Bait Al Balad
Bait Al Balad is the local history museum of Jeddah. The museum was used as a British headquarters until the mid-1930s and has a striking Hejazi architectural style. Bait Al Balad is located in the city center, next to famous Red Sea Palace.