Enriched by the fascinating Russian architecture, the city is full of cathedrals, churches and monuments. The small city of Mineralnye Vody manages to captivate you with its historical buildings and natural beauties.
Cathedral of the Holy Virgin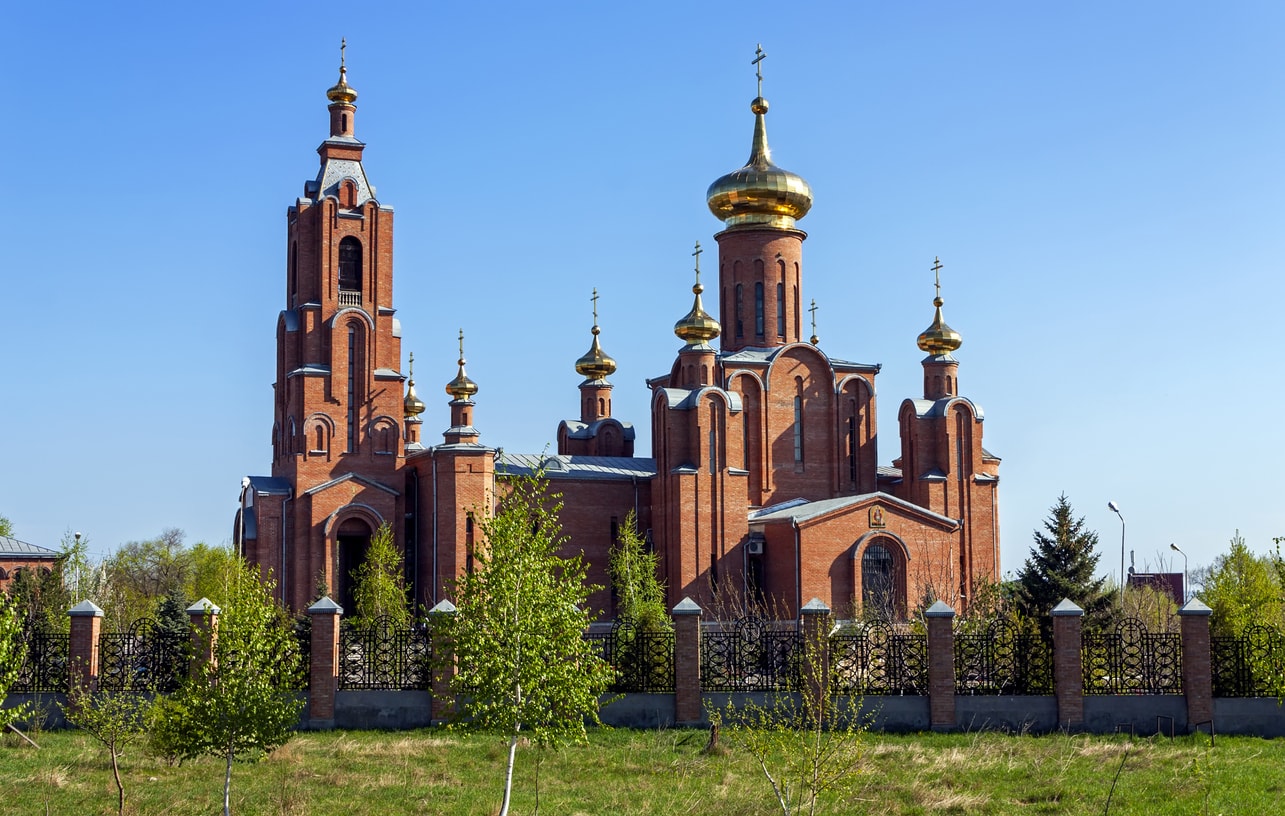 Like Saint Basil's Cathedral, the cathedral is inspired by the classic Russian architectures. With its gold coloured domes and colourful structure, Cathedral of the Holy Virgin is quite important for Orthodox sect.   
Terskiy Horse Ranch
If you want to have an unforgettable memory in your Mineralnye Vody visit, it would be a great idea to visit Terskiy Horse Ranch to experience horse riding. The horses in Terskiy are specially trained. 
Monument to the General Yermolov
One of the most important generals of the Russian military, General Yermolov lived in 18th century. The monument was devoted to this great military man and in time, the place became the symbol of Mineralnye Vody. 
Ogon Vechnoi Slavy
Devoted to those who lost their lives in war, Ogon Vechnoi Slavy is a must-see place to have a glimpse at Russian history.