Prague is frequently listed in must-see places in the world with its one of a kind historical landmarks, natural wonders and cultural heritage. The city's narrow streets filled with history and offer a sight to see with its characteristic architectural texture all around.  
Old Town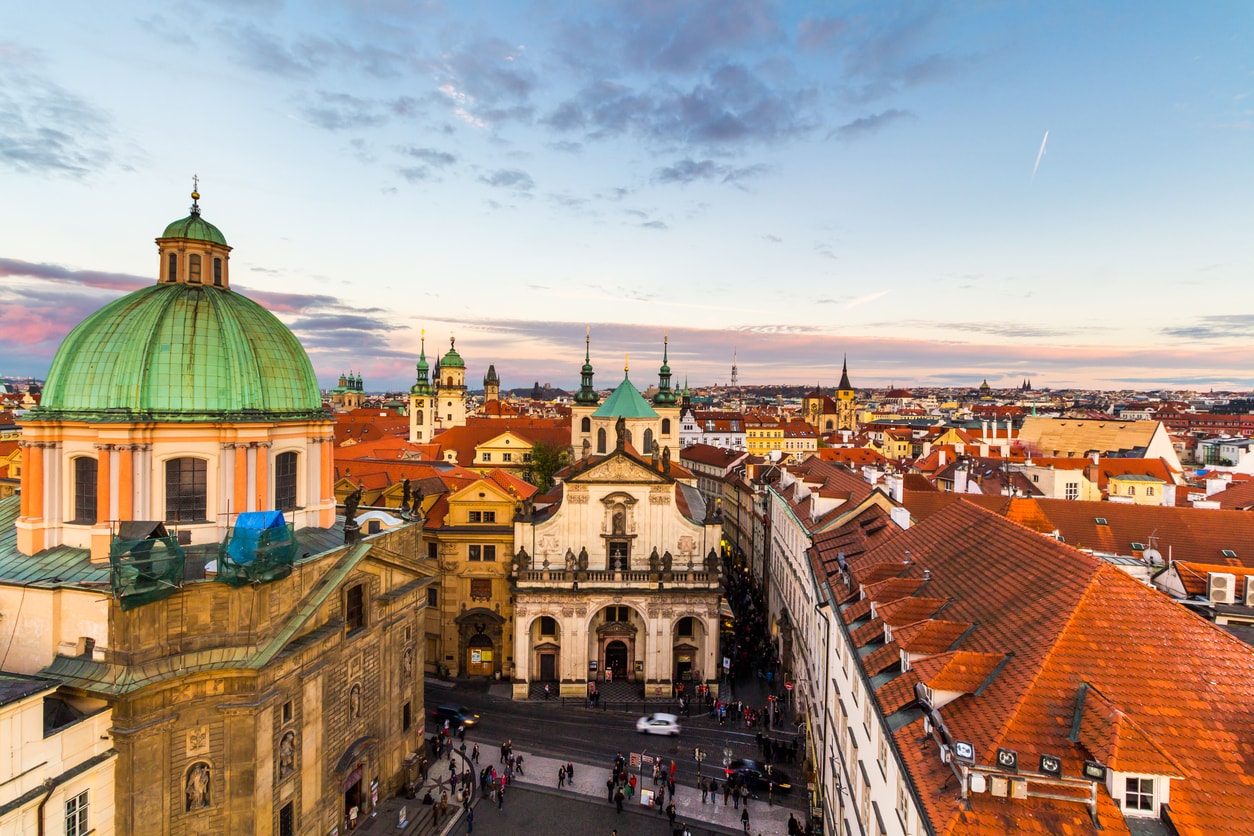 Old Town of Prague is the historical center of the city and considered as the best districts of Europe with greatly preserved buildings and monuments. Most significant ones are the Church of Our Lady in front of Tyn, The Old Town City Hall and the Baroque church St. Nicolas. The Old Town City Hall is a spectacular architectural work and dates back to 1338. Old Town of Prague is swarming history and is the must-go district of the city. There also many great restaurants, cafes and shops scattered around it.   
Prague Astronomical Clock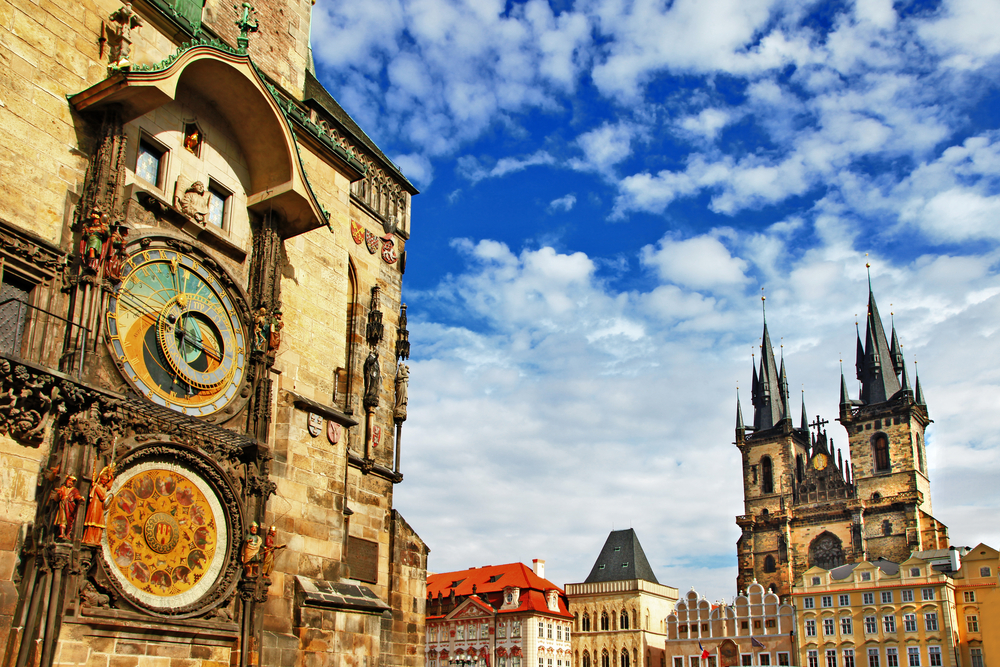 Prague Astronomical Clock is a worldwide attraction of Prague. Hundreds of people gather in front of the clock to witness its elaborate installation every hour. The clock's history dates back to 1410. 
Prague Castle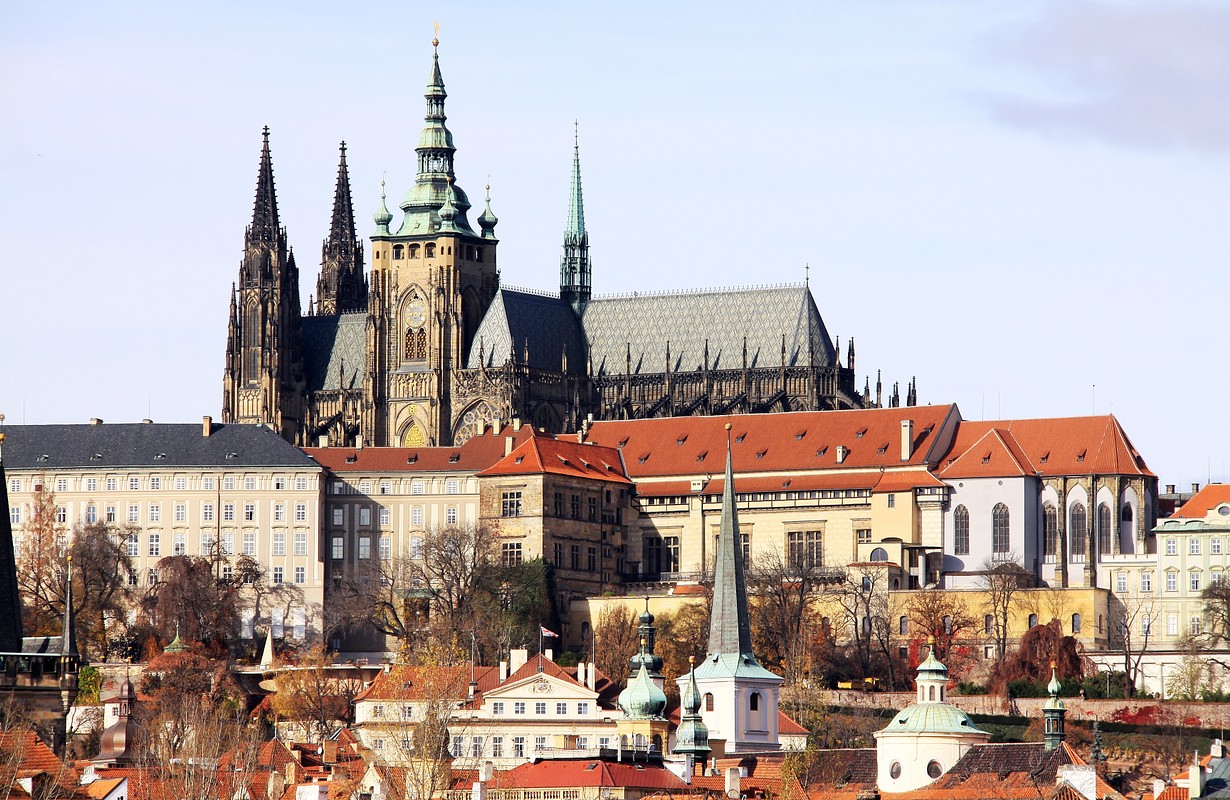 Prague Castle is a huge castle complex that built in the 9th century and covers 70.000 m².  The castle is a popular and well-liked destination among international tourists. Prague Castle is also home to many museums and historical artifacts.
Charles Bridge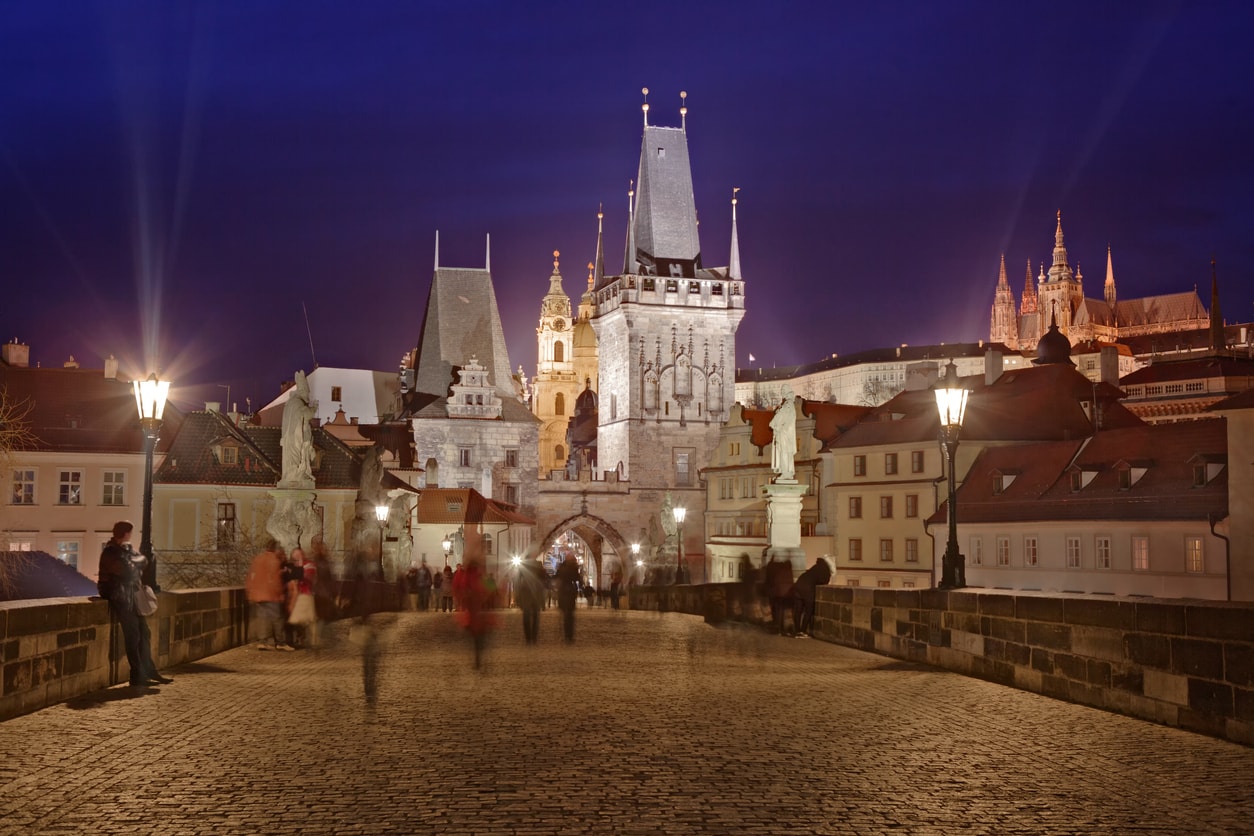 Charles Bridge is a spectacular gothic bridge and its construction began in 1357. The bridge connects the Old Town to Malá Strana. There are many baroque statues of Christian saints erected on the bridge. Charles Bridge is a pedestrian-only zone and is swarming with tourists every day of the year. 
St. Vitus Cathedral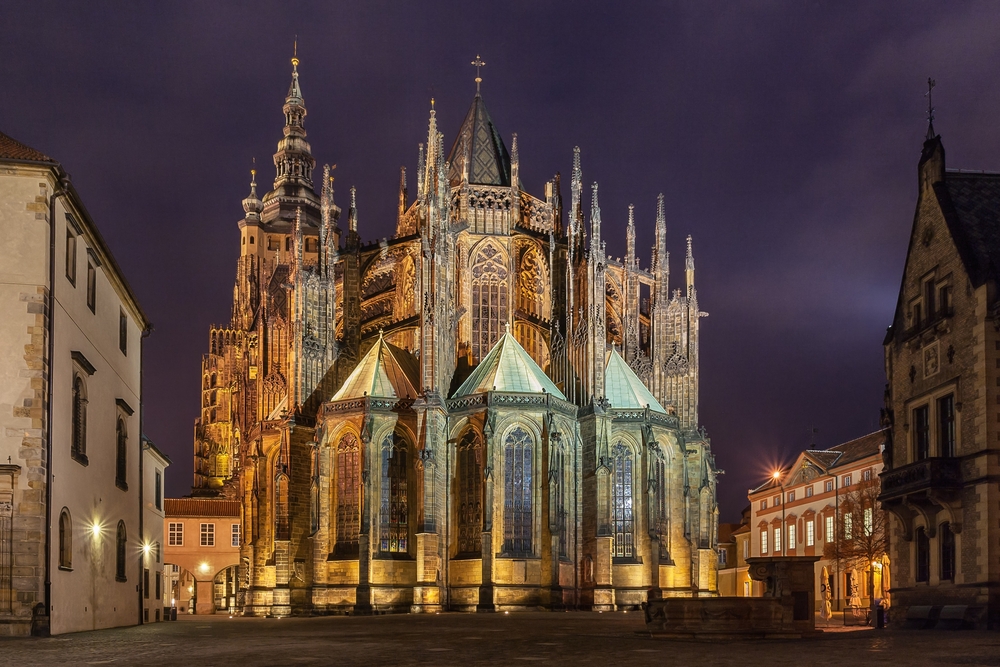 St. Vitus Cathedral is the largest and most prominent church in Prague. Its construction began in 1344 and has always held great importance to Czech people throughout history. Visitors can enter the first part of the church without an entrance fee.