Although Rotterdam is a historical city, the city is blooming with unique modern architectural landmarks and vibrant cultural scene. The city is a must-see place to understand the dynamics of Western Europe's social life.
Erasmusbrug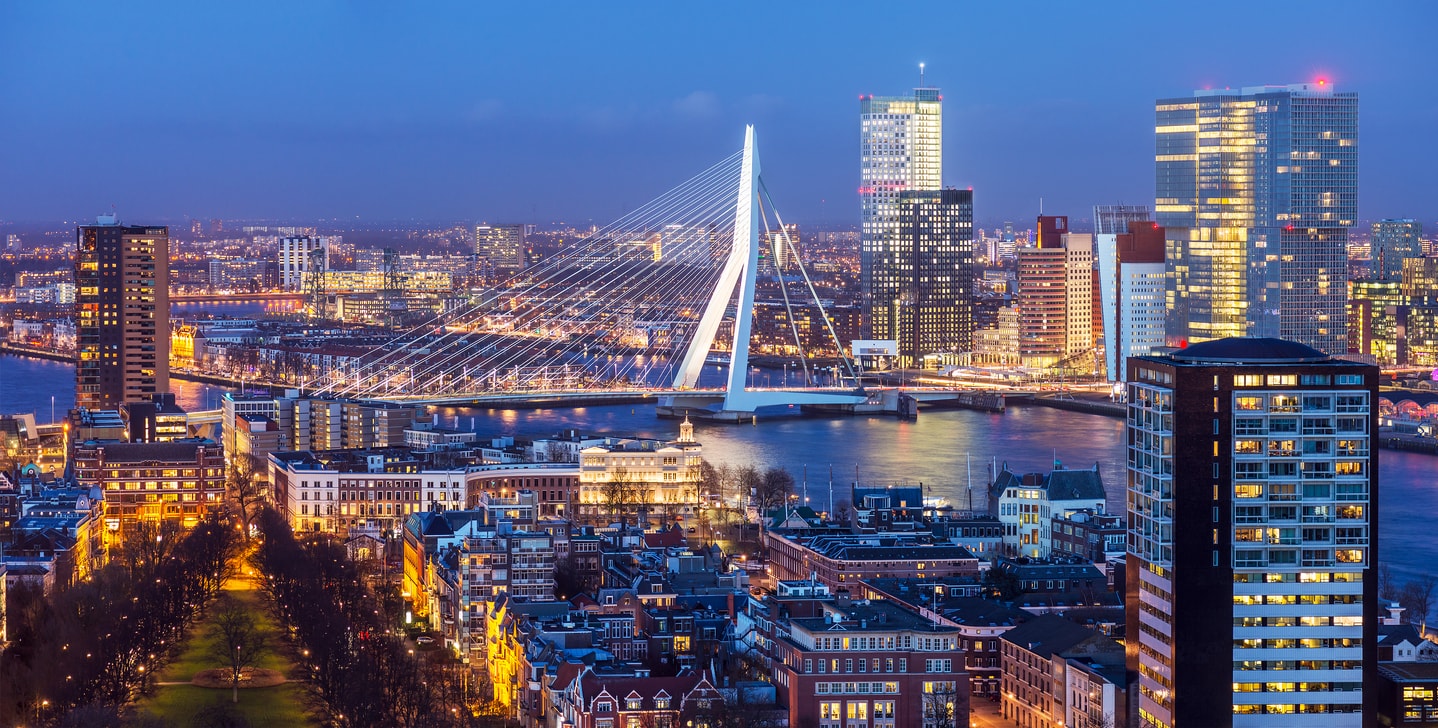 Erasmusbrug ties the north and south sides of Rotterdam together with a modern fashion and was built in 1996. Since then, Erasmusbrug stands as the iconic symbol of the city. The bridge is 800 meters long and creates spectacular scenery. The shape of the pylon gave the bridge its nickname, The Swan.  
Cubic Houses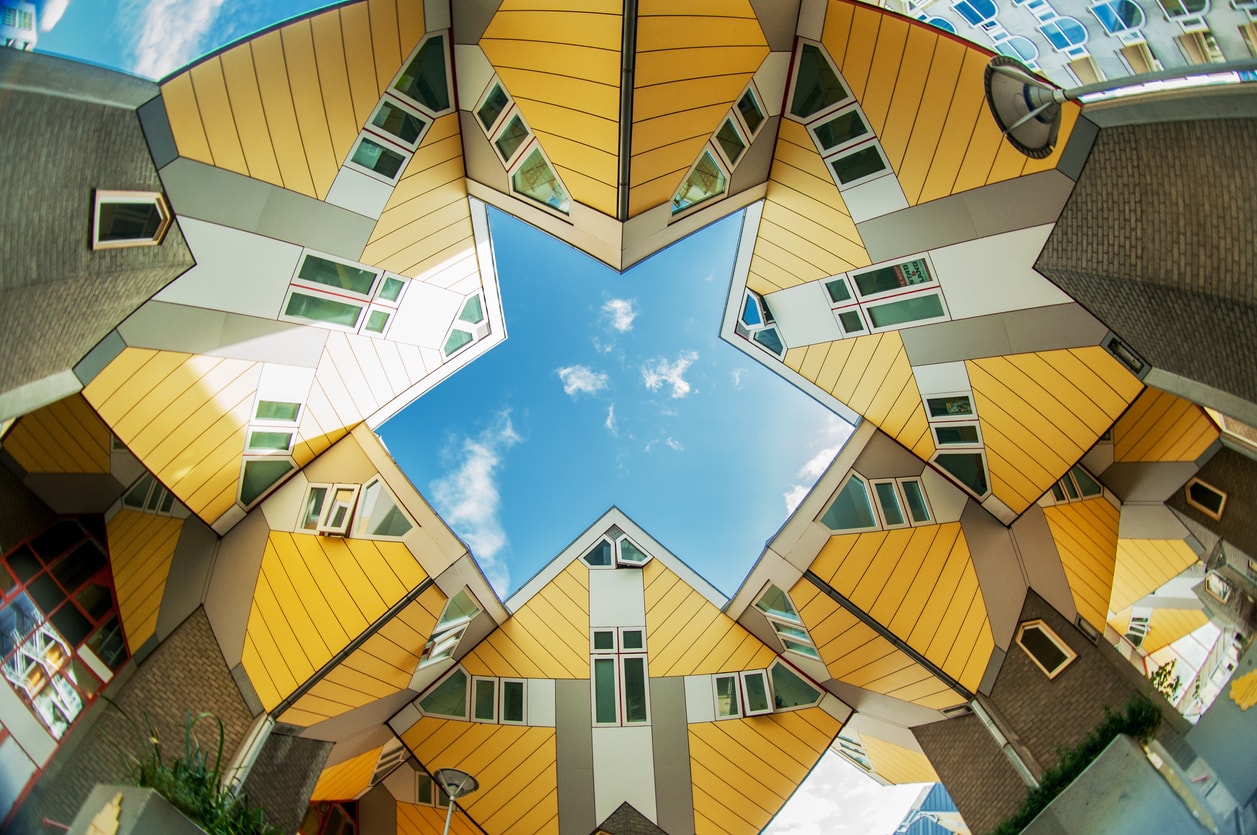 Cubic Houses are the modern, peculiar, and spectacular architectural wonders of Rotterdam. They were constructed by architect Piet Blom in 1970s. Renowned houses are located in the city center near the Rotterdam Blaak station. 
Museum Boijmans Van Beuningen
Museum Boijmans Van Beuningen is one of the most comprehensive museums of Netherlands. Its collection offers a complete survey of Western Art from middle ages to the present day. 
Euromast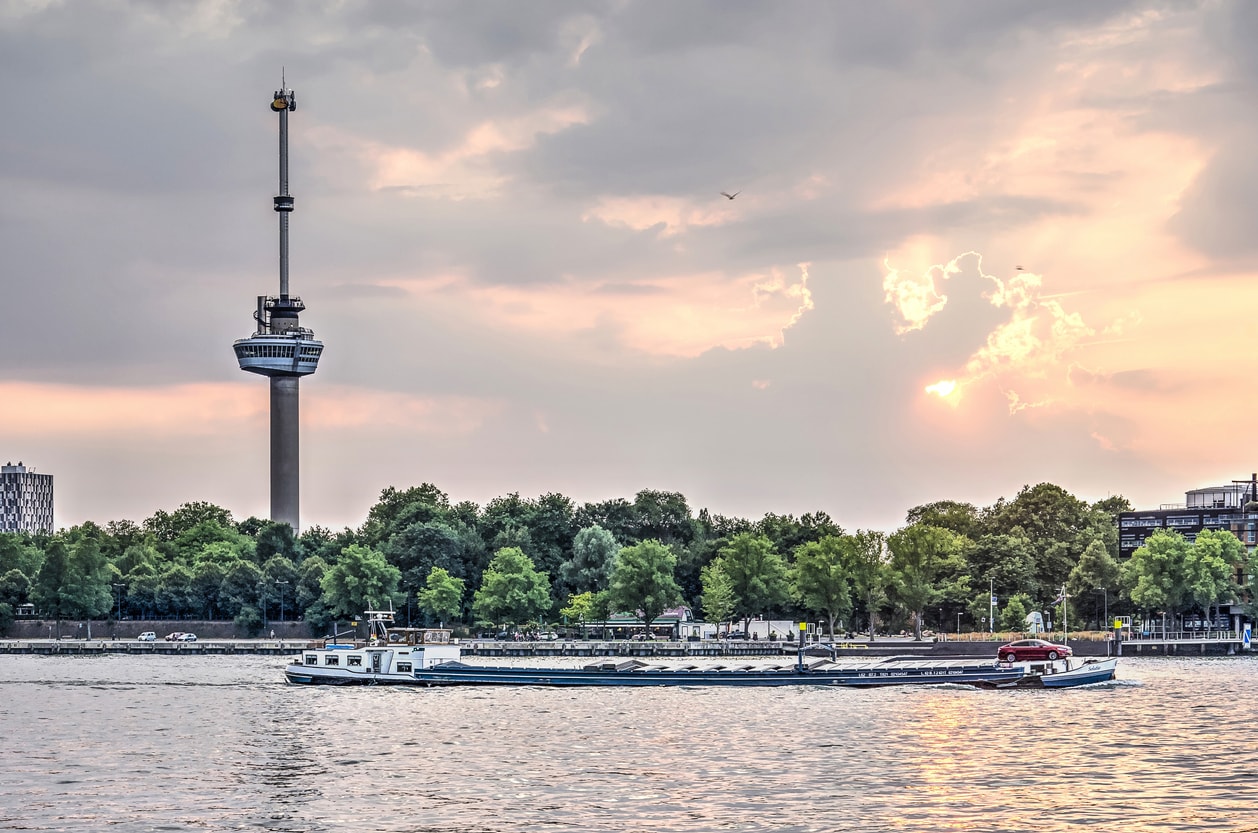 Euromast is an observation tower located in the city center and was built in 1960. The tower is a popular destination among visitors and offers great quality food and drinks with spectacular scenery.
Grote of Sint-Laurenskerk
Grote of Sint-Laurenskerk was built between 1449 and 1525 and is the only remnant of medieval age in Rotterdam. The protestant church was heavily damaged during WW II and restored entirely after the war. Grote of Sint-Laurenskerk is walking distance away from the Cubic Houses.