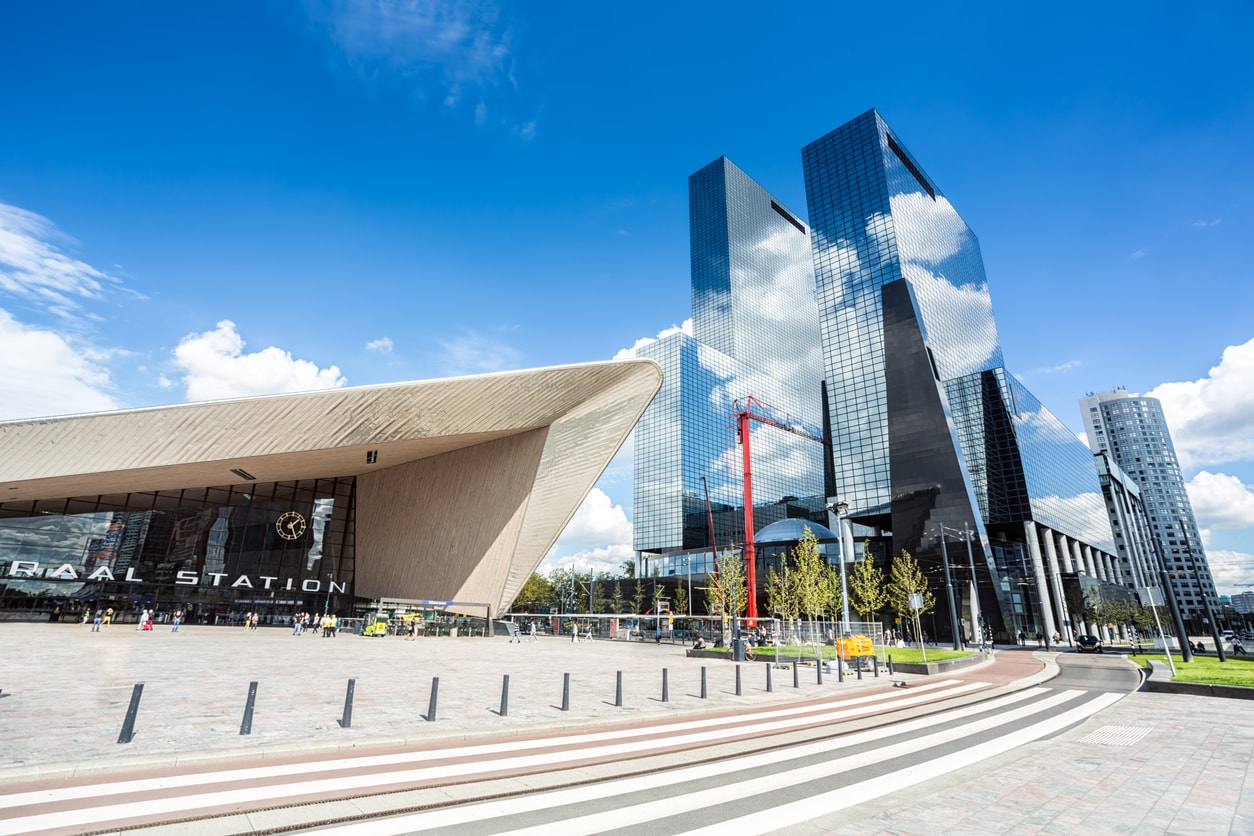 Rotterdam has an extensive and convenient public transport system. You can use buses, trams, subway and taxis to get around in the city. You need to buy a rechargeable card in order to use them. The cards are available in almost every station and kiosk. The city also offers special tourist cards with varied prices and durations. 
You can click here in order to check timetables, routes and fares of each public transport. The site is available in English.
You can also use taxis to get around in Rotterdam. Taxis cost 3 euros per kilometer but some taxi firms apply their own pricing.