With all of its historical landmarks and its heritage there are many places to see in Sanliurfa. Here's a list of places you should see while you're there.
Göbeklitepe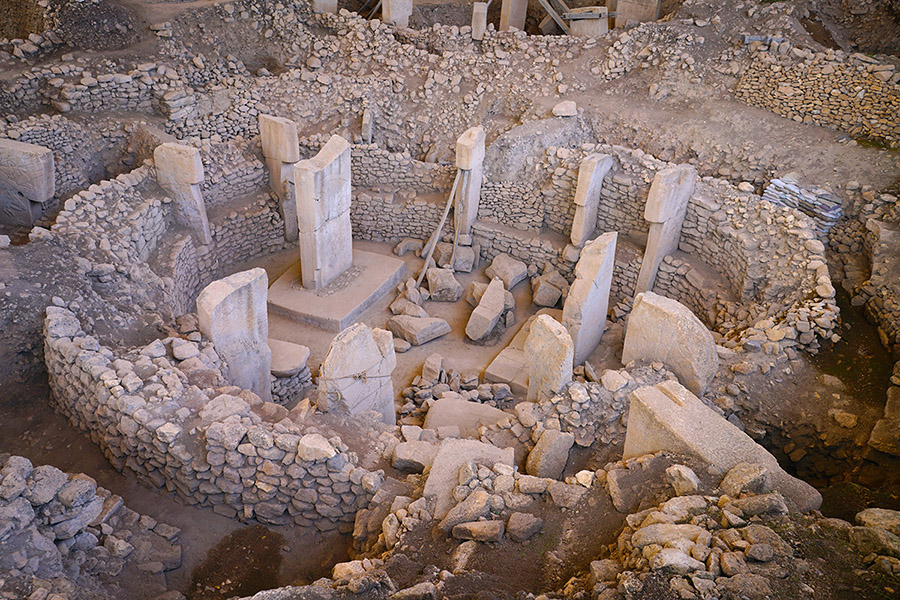 Discovered in the 1990s, this place is the world's oldest religious temple site known to mankind. Going back to 10,000 BC, there are Neolithic pillars and carved depictions of animals. This discovery turned our understanding of Neolithic culture and we now know that they had religions and beliefs back then. You should take a full day tour of Gobeklitepe to get the most out of it.
Sacred Fish Ponds Area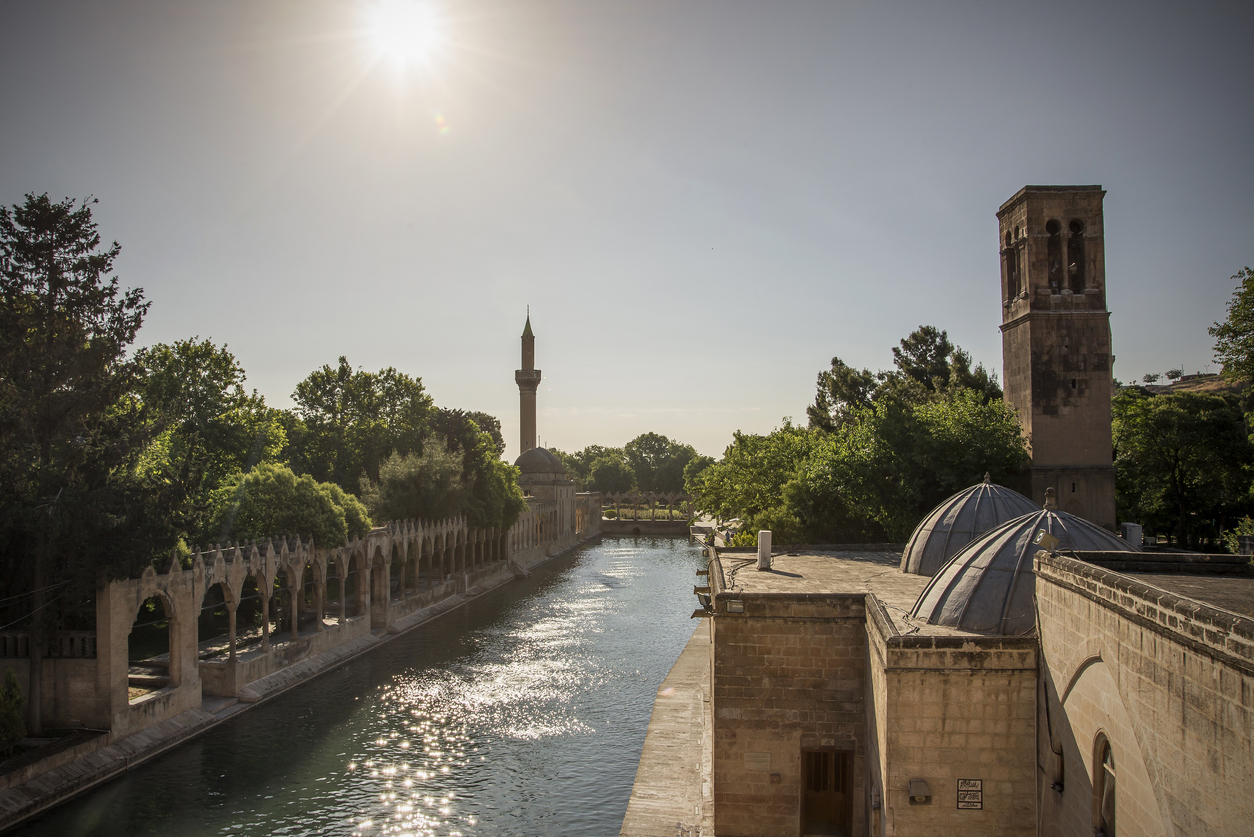 This place is in the center of the city and it's one of the most important tourist attractions. According to the legend, King Nimrod had Abraham thrown into the pyre, but God intervened to save him, turned the pyre into the water and the embers into fish. You may feed the fish during your visit here. 
Archaeology & Mosaic Museum
In Sanliurfa Museum, apart from the artifacts from the excavations in Harran, the cultural assets uncovered in the other mounds and the old settlement areas in the region are displayed in chronological order. In the section of ethnographic artifacts, clothes belonging to the region, silver and bronze jewelry, examples of handcrafts, and artifacts of calligraphy are on display.
Grand Mosque (Ulu Camii)
The Grand Mosque is located in Divanyolu Street in the city center. It was built in place of an old church called "Red Church". The courtyard walls, columns, column capitals and bell tower of the old building are still available. It is estimated that it was built by Zengils in 1170-1175.
Bazaar
The city has one of the most authentic bazaar areas in Turkey and this place is heavily visited by locals, also tourists. With the unique smell of this place, you can shop anything comes to mind from handmade leather works to antiques. There are tea shops for you to enjoy as well.