If you like seeing historical or natural places, Sinop has both kinds of touristic attractions. Since it is a historical city and is also by the sea, you can visit the museums and castles but also the beautiful beaches in Sinop.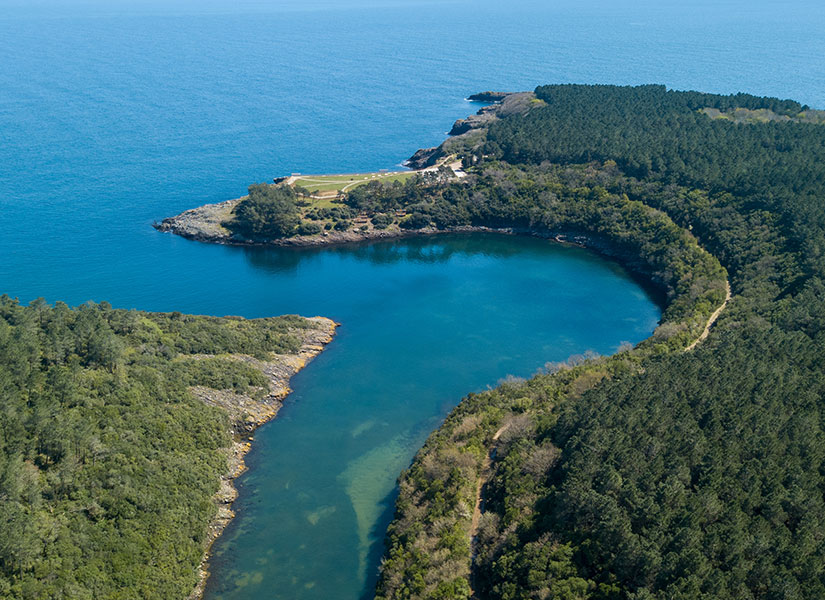 Sinop Castle
Located in the seaside, Sinop Castle stands proudly and captivates the tourists with its strong walls. The exact date of the building is yet to remain unknown. Throughout the years, Sinop Castle has been attacked numerous times by different nations. It is possible to find some information about the castle's history.
 The total length of the castle walls is almost 3 kilometers. At the top of the castle, there is a café with a beautiful view. Where you can sit and have a breather while admiring the beauty of Sinop.
The Statue of Diogenes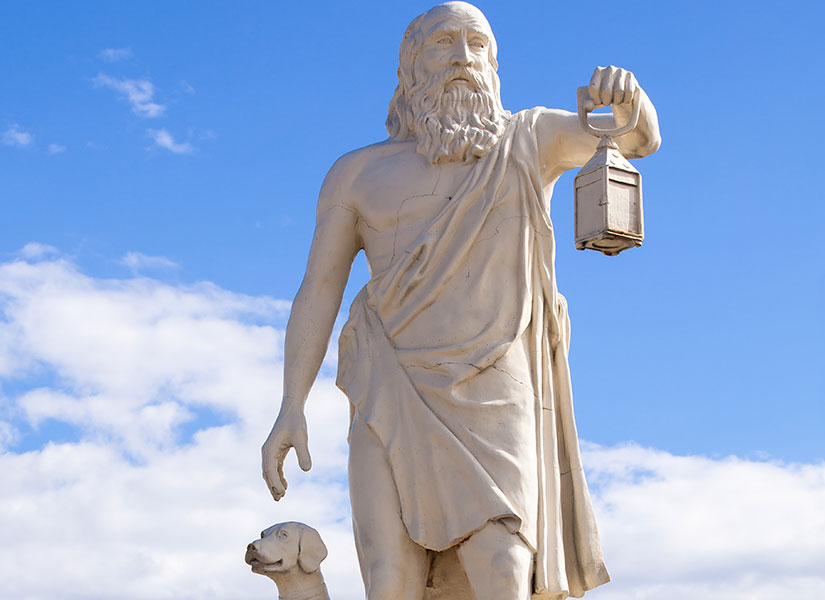 The famous philosopher Diogenes was born in this unique city. While the cultural treasure of Sinop is quite ancient, this statue commemorating Diogenes is fairly modern, as it was erected by the municipality in 2006. Still, the statue, depicting the cynic philosopher with his famous barrel, is a must-see.
Sinop Ethnography Museum
Located in the center of Sinop, the ethnography museum is an old, traditional mansion with three stories. Displaying the culture and life in Sinop, the ethnography museum reflects the folklore of the city.
Arslan Torun Mansion
This historical mansion, with its unique and artful architectural and decorative elements, is a must-see for history buffs as well as architecture admirers. The mansion is also a small museum, where you can discover the culture and history of Sinop.
Inaltı Caves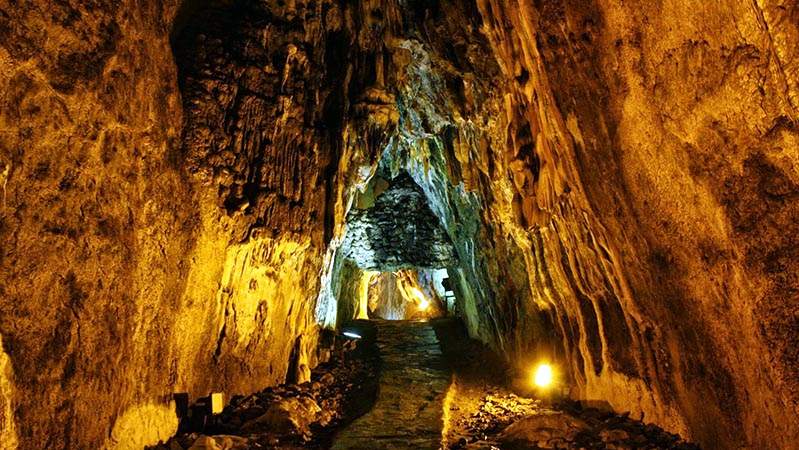 When it comes to natural beauties, Sinop manages to surprise the visitors again. Located in Inaltı village, 40 kilometers away from Ayancık; Inaltı Caves display an amazing view and leads you into the heart of our world. The entrance is free, and the caves can be visited from 09.00 to 20.00. 
Ertefelek Falls
Sinop is also the home of the astonishing Ertefelek Fall, where you can easily travel to this natural wonder and enjoy the beautiful nature with multiple small and bigger falls, while tasting unique food of the region. 
Karakum Beach
Even for a peaceful vacation in Sinop, fun is always required. You can have fun and swim in the clear waters of Sarıkum Beach, Karakum and Mobil Beach. Karakum is 3 kilometers away from the city center.
The beaches of Sinop are clean and visited by the locals. People of Sinop have the tendency to look after their landmarks. 
Inceburun Lighthouse
One of the most important lighthouses of Türkiye, Inceburun is in the northernmost region of Türkiye. Built in 1863, the lighthouse stands 38 meters above the sea. It is 22 km away from the city center. The view is amazing from there.