Skopje is an impressive city with its long history and rich cosmopolitan culture. It is a center of attraction for local and foreign tourists with its historical monuments. 
St. Ohrid Kliment Cathedral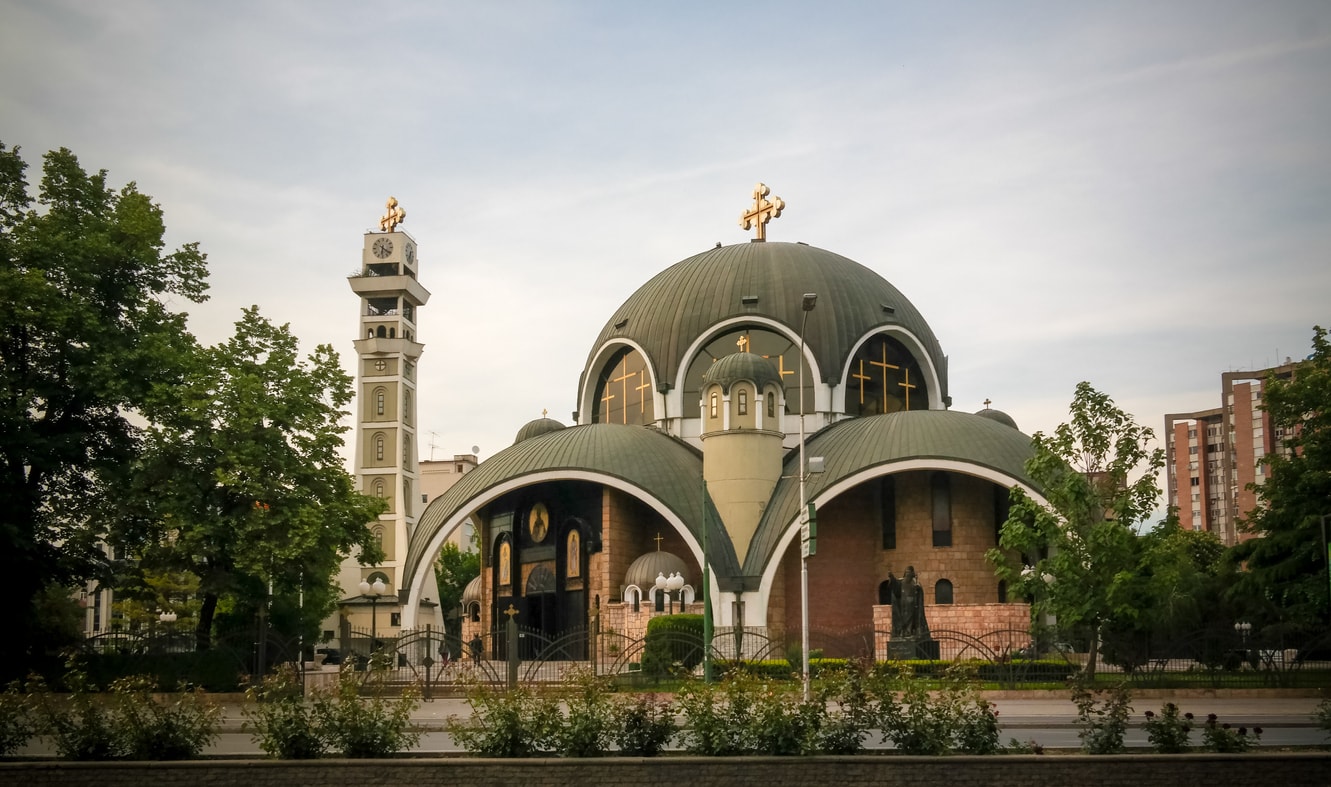 St. Ohrid's Kliment Cathedral was built by architect Slavko Brezovski in 1972. The Orthodox church consists of only the dome and arch, as one of the most interesting examples of the late Macedonian architecture. 
Bedesten

Bedesten means an indoor bazaar where valuable goods such as fabric and jewelries are sold. Skopje's Bedesten, which is located in the heart of Skopje Bazaar, was built in the 15th century by Gazi Ishak Bey who was the governor of Skopje at that time. It has become the most important trade center of the city due to its central location and maintained its importance until today. 
Mustafa Pasha Mosque

Mustafa Pasha Mosque was built by Mustafa Pasha, the Grand Vizier of Yavuz Sultan Selim and Bayezid II. The tomb next to the mosque has Mustafa Pasha's cist and the grave of his daughter Ummi Hatun. Just like Skopje Castle, the Mosque was damaged by the earthquake of 1963 but reopened in 1968 for public worship. Restoration works were also carried out by TİKA (Turkish Cooperation and Coordination Agency) in 2006-2011.
Matka Canyon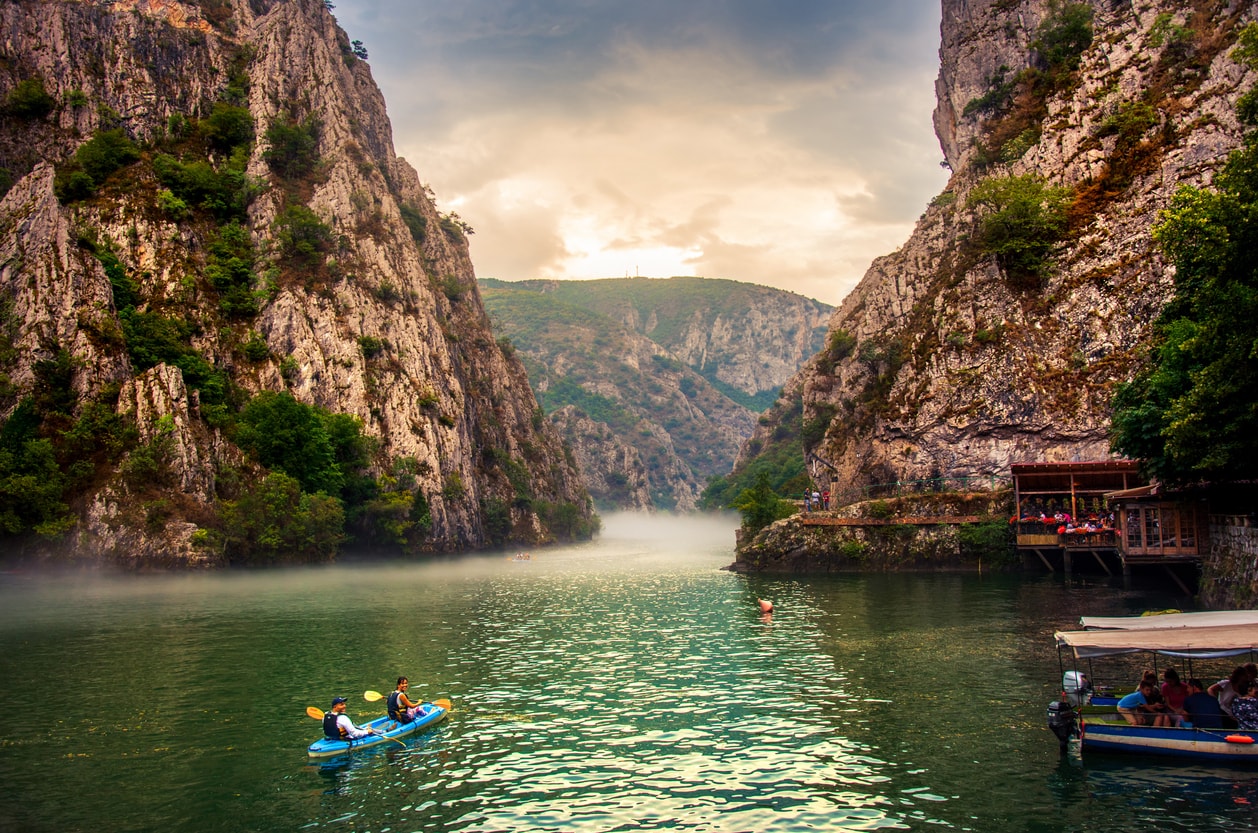 Matka Canyon is undoubtedly one of the most important natural beauties of the country. It consists of an artificial lake that fills up the valley between two mountain ranges. The most convenient way to get to Matka Canyon is by taking the city bus number 60, which departs from the main bus station, Transporten Centar.
Stone Bridge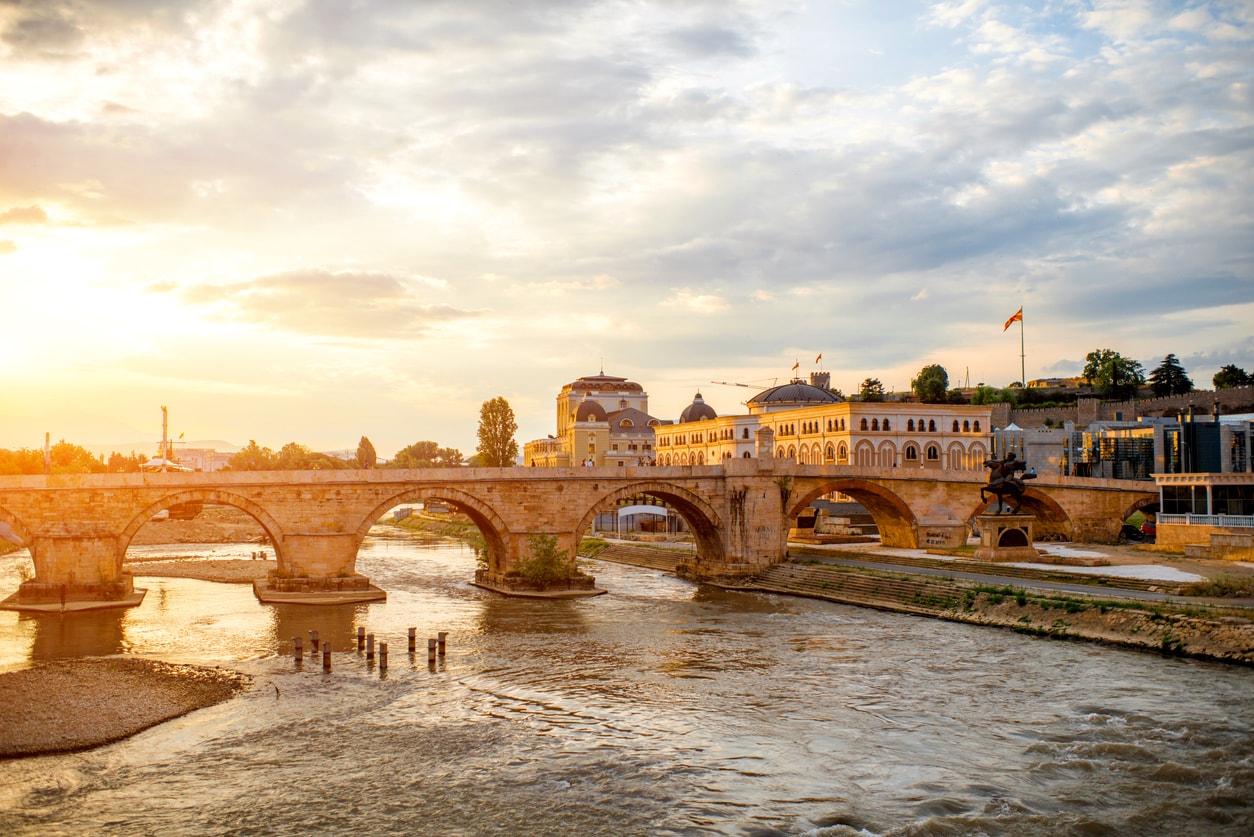 Stone Bridge is one of the most important symbols of Skopje. Although its exact construction year is not known, it is believed to have been built in 1451-1469 under the patronage of Fatih Sultan Mehmet. In some sources, the architect of the bridge is referred to as Mimar Sinan. Located on the Vardar River, in the middle of Macedonia Square and the Old Bazaar, Stone Bridge was used to provide transportation between the two sides of Skopje.
Old Bazaar 

Skopje Old Bazaar, previously called as Carsija, is known to be a significant center of commerce during the era of Ottoman Empire. Historically regarded as the Turkish Old Town, the neighborhood is home to many mosques, caravanserais and hammams. Despite the earthquakes and various other disasters, it endured throughout time as one of the oldest and biggest market places in the Balkans.