Tbilisi offers a lot of interesting places to discover with its long history and rich cultural background. Make sure to visit these places while you're there.
Tbilisi Old Town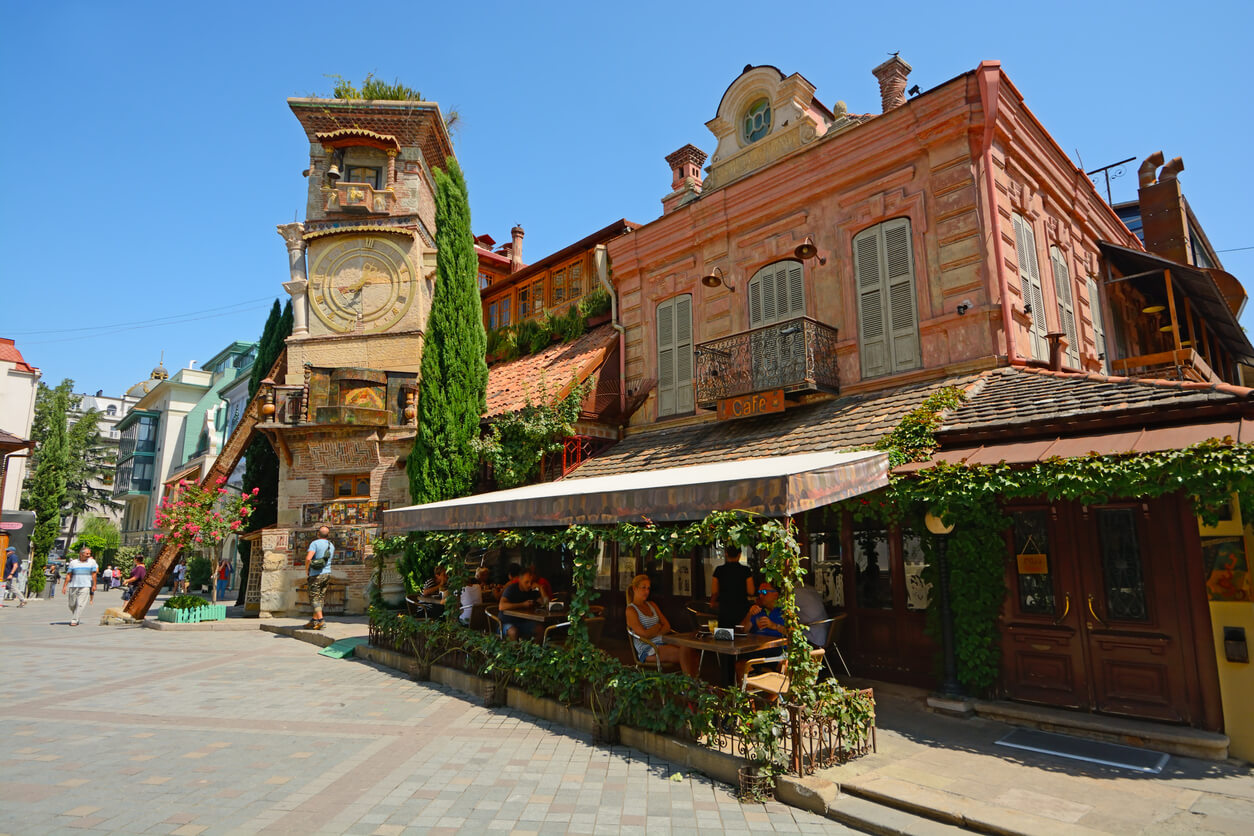 Tbilisi Old Town is the heart of the city which is filled up with many sightseeing spots such a historical churches and monuments. You can find numerous cafés, shops and restaurants in the tiny cobblestoned streets that will surprise you at every turn. 
Narikala Fortress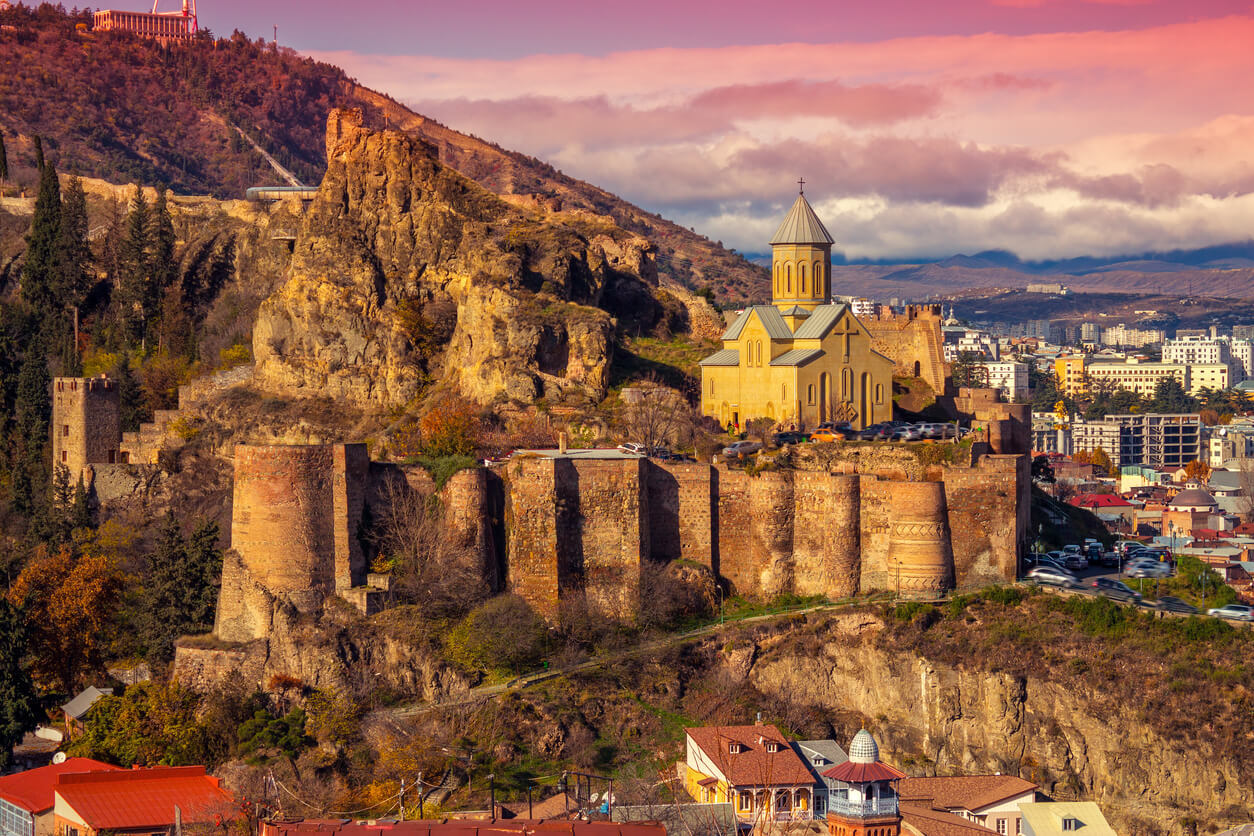 Narikala Fortress is one of the historical buildings of Tbilisi that dates back to the 4th century. It is situated on top of a hill which can be reached on foot or by the cable car to enjoy the splendid sunset. 
Sulfur Baths

Sulfur baths are among the most famous attraction points for those who are traveling to Tbilisi.  Abanotubani district in the Old Town is famous for its public bathhouses, which are usually located underground covered with brick domes. You can take a chill day in the hot springs and benefit from the healing waters of Tbilisi. 
Avlabari District 

Avlabari is a historical neighbourhood of Tbilisi that was inhabited by Armenians previously and is easily accessible by metro. It is a popular touristic area which is surrounded by old streets that are home to Metekhi Church, Sameba Cathedral, Armenian Theater and Rike Park. 
Freedom Square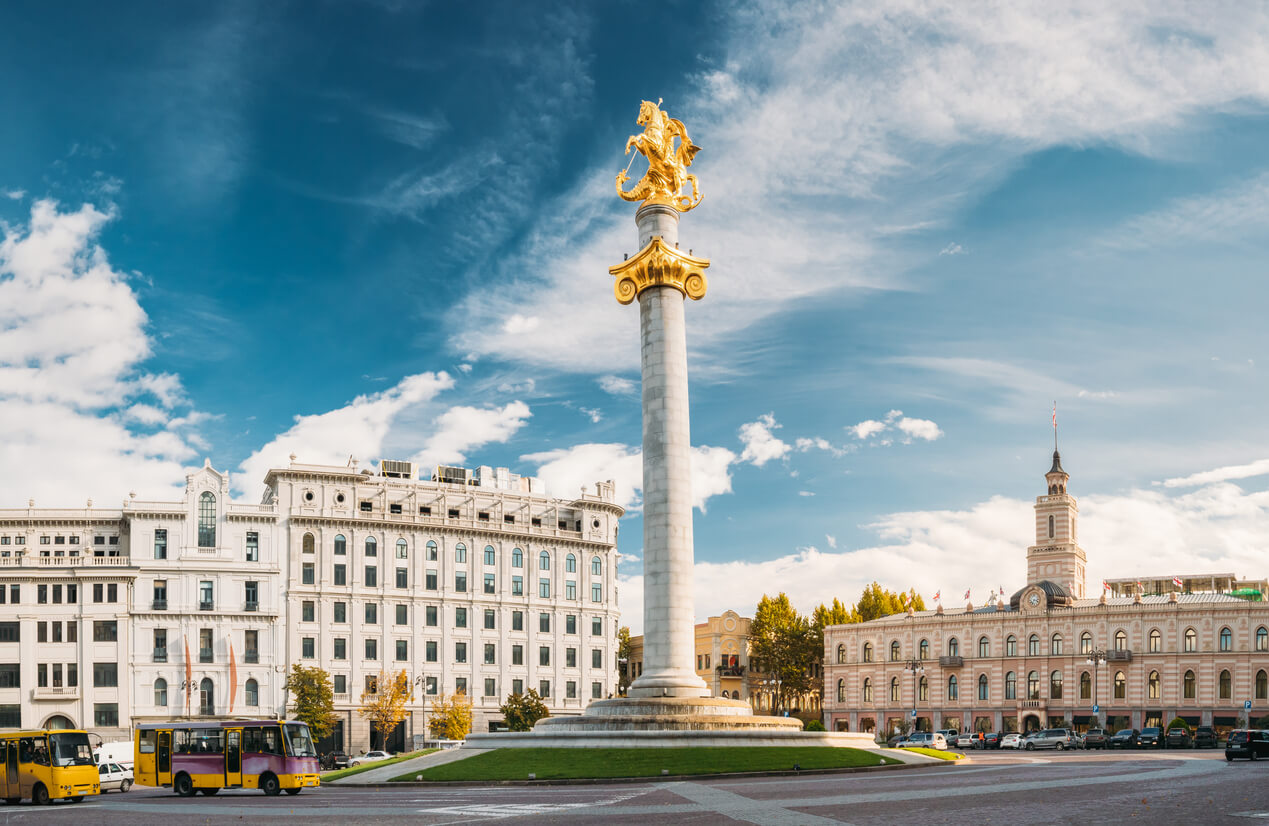 The Freedom Square has an important political and cultural meaning for the Georgians with its deep historical roots deriving from the Soviet period. Golden Statute of St. George, which was erected following the Rose Revolution, rises at the center of piazza and can be seen from almost anywhere in Tbilisi. It is regarded as the symbol of independence and peace in Georgia.