Van is a city with a very rich history and a beautiful nature. You may find yourself admiring its views while wandering around the streets. 
Van Castle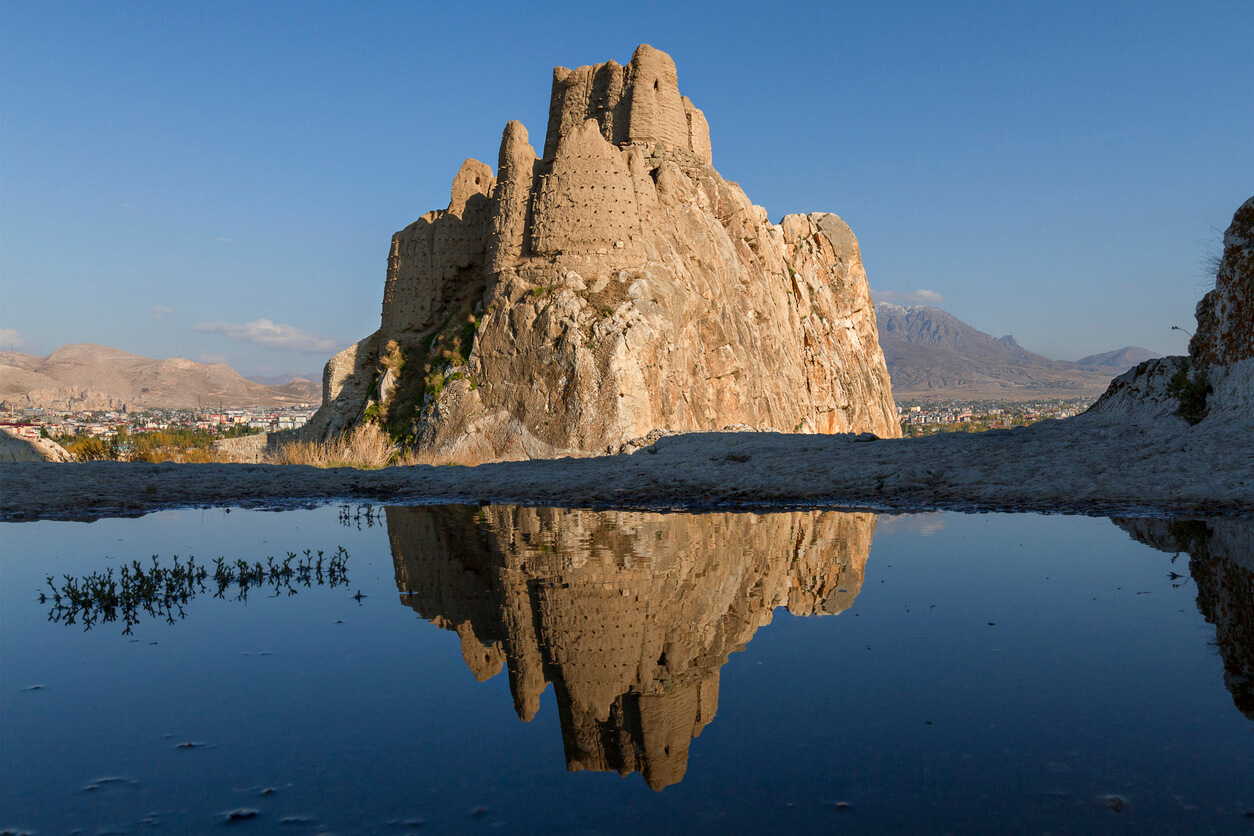 Van castle was built during the 9th century B.C by King Sarduri of Urartu. The beautiful structure, which is considered the symbol of Van, is constructed on a 100 m high rock. It's only 5 km away from the city center. It has an outdoors temple and contains tombs of Urartu Kings. You may also enjoy Van Evi (Van Hause) right next to the castle.
Hoşap Castle
This castle is built on a town called Gürpınar by Mahmudi Süleyman and it's 60 km away from the city center. The castle contains small houses, a cistern, a small temple, and dungeons.
Van Lake
While being the largest lake in Türkiye, Van Lake is also the largest sodic lake on earth. The only fish habituating the lake is chubs. There are four islands on the lake which are Akdamar, Adır, Kuşadası, and Çarpanak.
Akdamar Island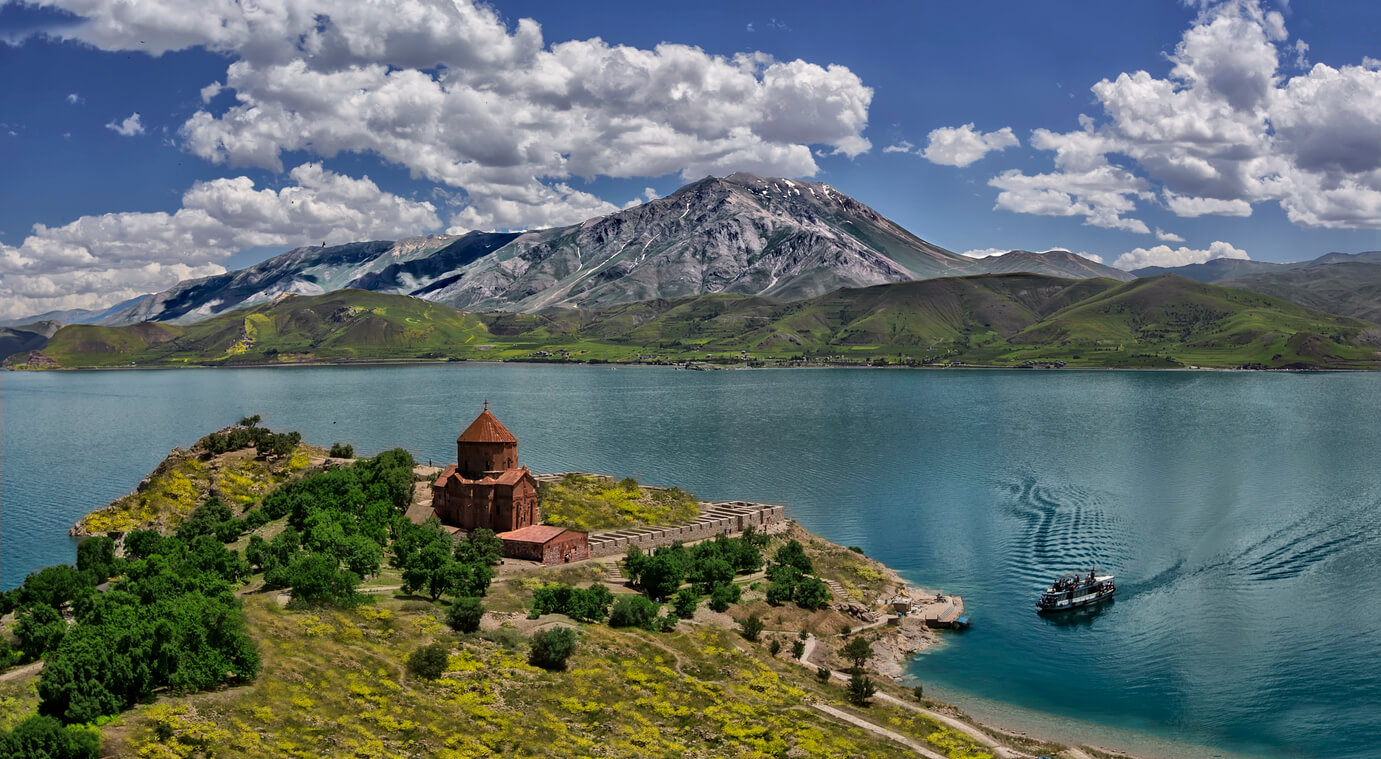 This beautiful island has a long history but its main attraction is the Church of Akdamar which is very important to Christian tourists from around the globe. You can take a ferry ride to visit the island.
Muradiye Falls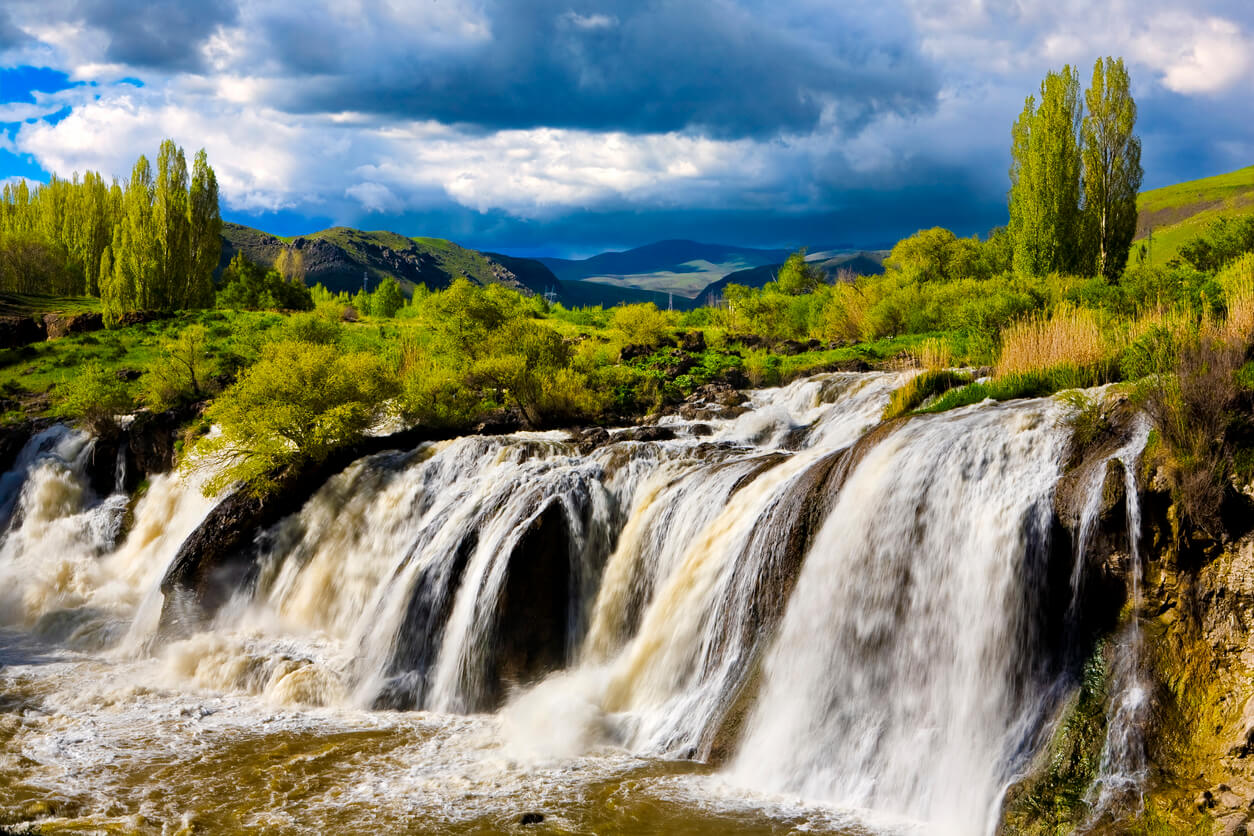 When visiting Van, this beautiful wonder of nature is must see. It's almost 50 m high and it gets its name from Ottoman Emperor Murat the 4th.