You can have the ideal vacation in Zurich in three or four days. Since the city is full of art and culture, there are many museums and galleries to visit. 
Church of Grossmünster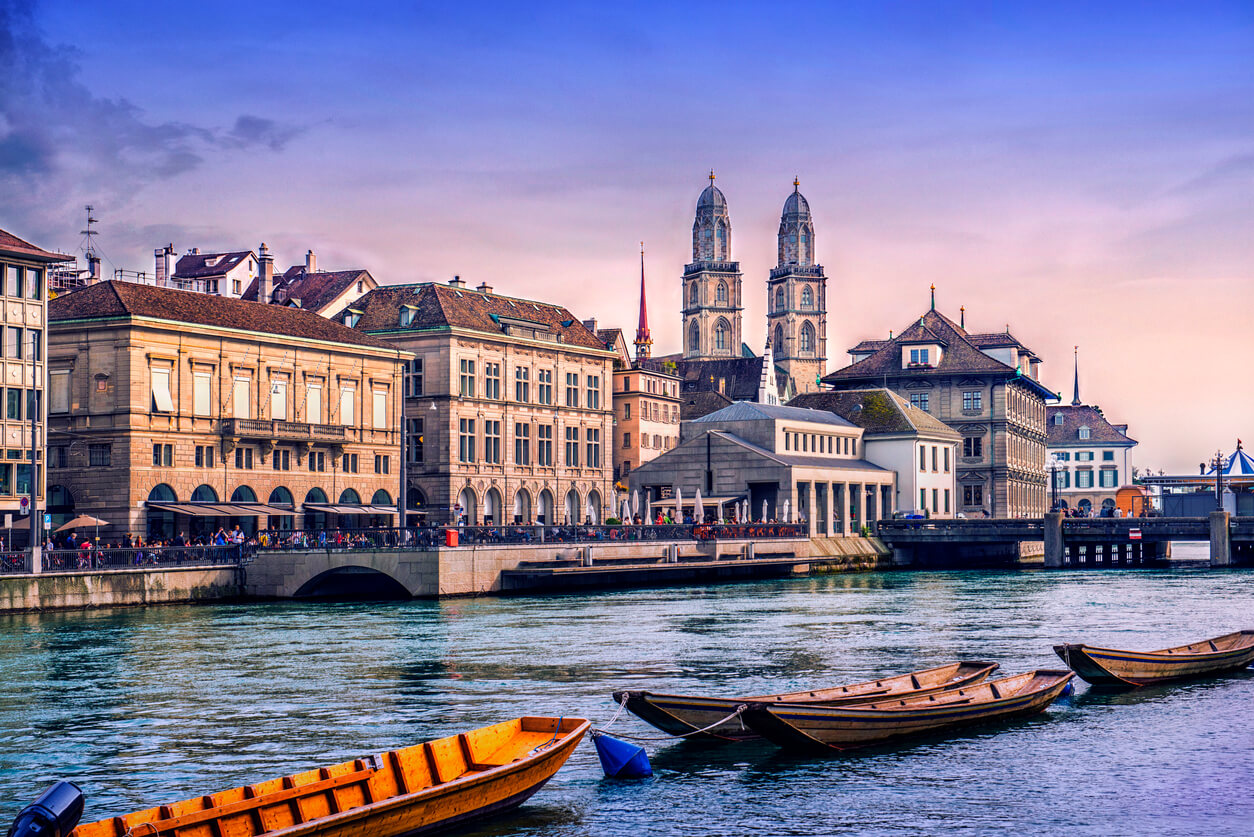 A protestant church, Church of Grossmünster has become a symbol of the city. The church is accompanied by a fascinating scenery and located just near a beautiful river. 
St.Peter's Church
Built in 8th century, this magnificent historical building is located in the southern part of River Limmat. The clock on its tower is known to be the biggest clock in Europe. It is one of the most important churches in the city. 
Kunsthaus
Translated as Art House, the museum has been active since 1910. One of the most important museums in the city, the museum offers an amazing journey to the history of art and contains many precious art pieces. 
Church of Our Lady
Also known as Fraumunster was built in 9th century and was visited by noble German ladies. With its naive architecture, it characterizes a Biblical stance. The cost to visit the church is 5 CHF (2019).
Swiss National Museum 
The architecture of this wonderful museum is inspired by a French castle. Located near River Limmat, the museum invites everyone to a long trip from the Middle Ages to present day.