There are many places to eat in Amsterdam and you can most certainly find your favourite food if you don't like experimenting. However if you'd like to try some of the local favourites, here are some suggestions.
Bitterballen is a pub snack. These deep-fried meatballs served with mustard traditionally. Thick Dutch fries are also a pub snack and served with onions, peanut satay sauce, and mayonnaise.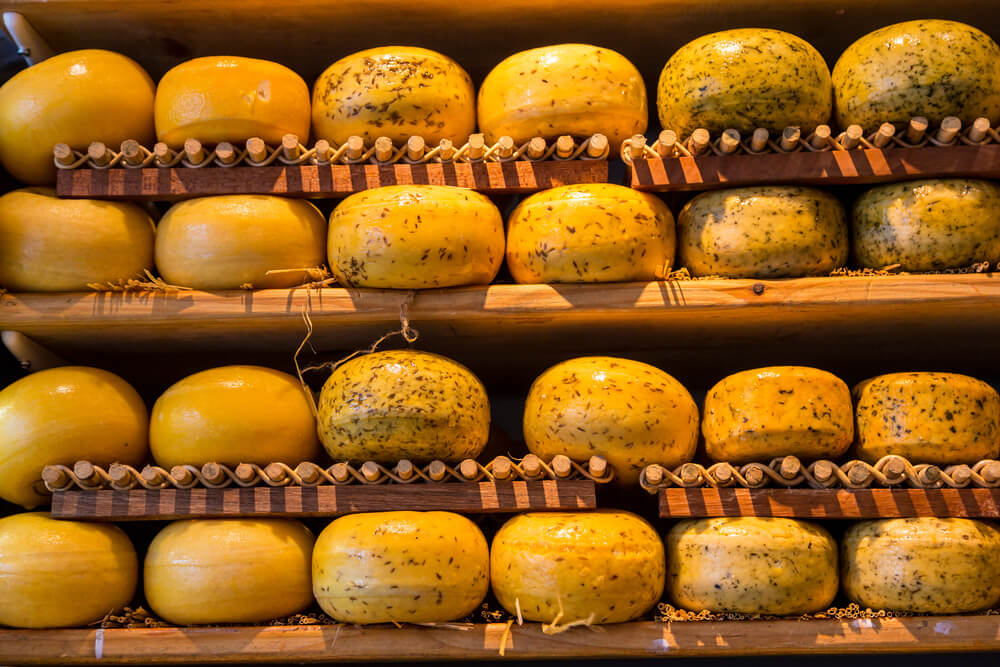 Raw herring is street food. You'll see some carts all around the city called harringhandels that sell this interesting sandwich. It's served with pickles and onions. 
Stoopwafel is a sweet treat served mostly with coffee but you should try it from a bakery. 
Also, don't forget to taste Amsterdam's famous cheeses at the Cheese Museum.