Amsterdam is an interesting city with its canal houses, parks and well-known museums. If  you'd like to do more than walking around and the canal tours, here are the places you must visit while you're there.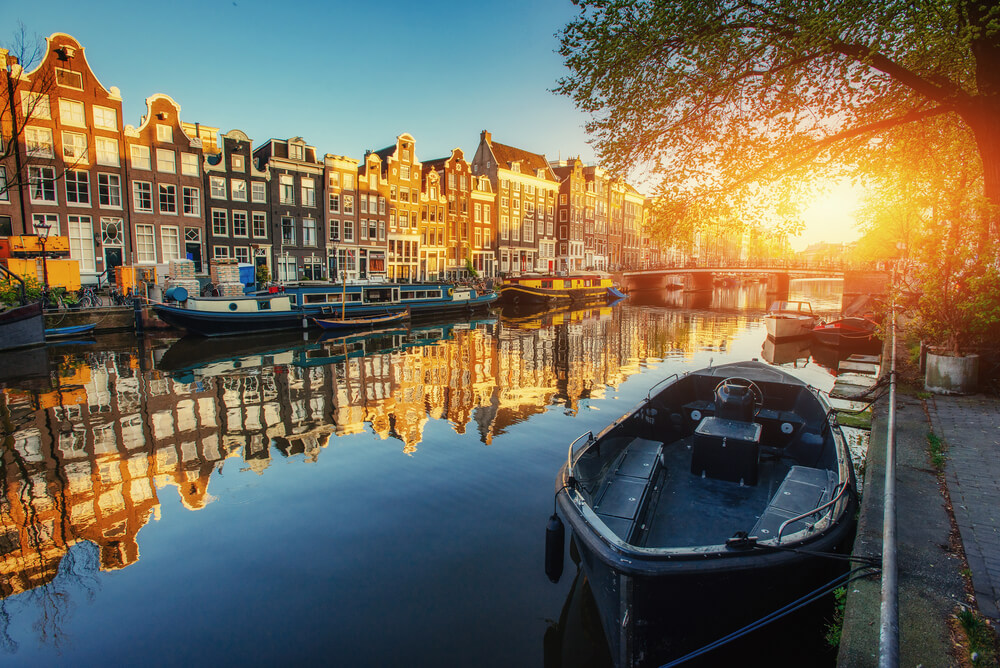 Van Gogh Museum
The museum has one of the largest collections of Van Gogh's work of body, with more than 200 paintings and more than 500 drawings. The building, which was opened in 1973, has been expanded and modernized over the years. It is a must-visit place to see Vincent Van Gogh's inspiring portraits and landscapes.
Vondelpark
It is the largest city park in Amsterdam. The park, located near the Van Gogh Museum, attracts more than 10 million visitors every year. There are free concerts and events in the park during the summer months. The sculptures inside the park are also worth seeing. The most popular sculptures are Vertigo, Vondel, and Pavilion.
Anne Frank House
The museum is the house where Anne Frank was hiding for two years during World War II. Many memorabilia which belongs to the hiding Jewish people during the war, documents and photos can be seen in the museum.
Dam Square
This square, which is a five-minute walk from Central Station, was built in the 13th century during the dam built to prevent the Amstel River from swallowing the city. It is possible to see the iconic and historical buildings of the city in the square. Madame Tussauds Museum and Royal Palace of Amsterdam are some of among the historical sites you can visit while there.
Royal Palace of Amsterdam
Built by Jacob van Camper as a town hall in the 17th century, the building has been home to many kings throughout history. It is located on Dam Square in the center of Amsterdam. Today it is being used for receptions and diplomatic events. You can visit the palace every day except for Mondays.