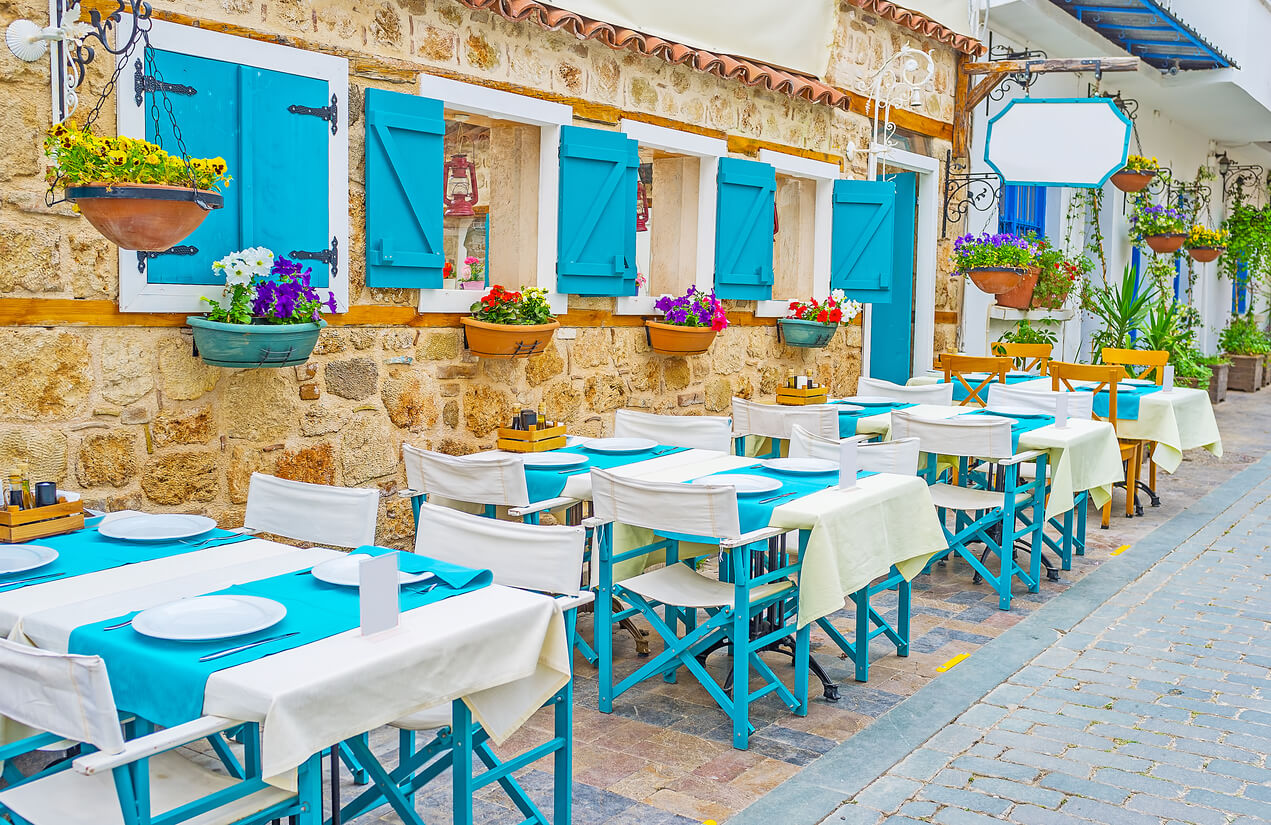 Antalya is rich for not only its overwhelming touristic elements but also its local dishes. In Antalya you can find a wide range of dishes from different cuisines.
  Toros Salad -

Adana Kebapçısı
The name of the salad comes from the mountains of the region. Toros Salad is made of local fresh vegetables, eggplants, pepper, fresh mint, sweet basil, garlic vinegar, lemon juice, and olive oil. With its light and refreshing taste, Toros Salad will be a delightful appetizer for you.
Hibesh is one of the most popular appetizers all around the region. It is made of a spread of tahina, cumin, lemon juice, and red pepper flakes. Moreover, you can eat Hibesh not only as an appetizer but also as a dip sauce or crème.
  Yoruk Kebab -

Yörük Park Restaurant
Yoruks are the Turks who used to- some of them still- live at Toros Mountains which is located and lengthen at the southern coast of Turkey. With their natural and exclusive recipe, you can taste delicious local kebab all around the city.
  Kebab cooked in a seated clay pot -

Sıralı Kebap
Unlikely to Yoruk Kebab, kebab cooked in a sealed clay pot. You will be amazed by its unique preparation process and presentation.  In addition to those local dishes, you can try tasty local sweeties, such as aubergine jam, citrus jam, and burnt ice cream.