Doha is an unforgettable city from the moment you step in with its award-winning, future-oriented, modern and cultural architecture, colorful social spaces and wide shopping, sports and entertainment opportunities brought by developing tourism. 
The Souq Waqıf
From the moment you step into The Souq Waqif, you will go back in time and feel the history and cultural richness of Doha. The labyrinth of small shops offers different spices, clothes, and handmade souvenirs. You can dine in the restaurants where you can find regional dishes of different tastes and continue your trip by visiting local art galleries and falconry market.
The Pearl Qatar
The Pearl Qatar is a man-made island that has become a symbol of luxury and wealth. The Pearl Qatar is a man-made island that has become a symbol of luxury and wealth. On the island, also known as the Arabian Riviera, you can dine in the luxurious restaurants along the beach where World Cuisine is located and you can spend a day tasting the delicious food.
The Doha Corniche
The Doha Corniche is the perfect way to capture the most beautiful views of Doha Bay and take unforgettable pictures while enjoying the tour alongside the beach. The corniche with the panoramic view of the skyscrapers of Doha is another corner where you can feel the spirit of the city. There are many restaurants and cafes around to have dinner or a drink with an amazing view. 
The Katara Cultural Village
The Katara Cultural Village, also known as the Valley of Cultures, is a place of interest for artists, art and architecture enthusiasts from around the world. Although Qatar's cultural heritage is exhibited in this area, it has become a place where many different cultural values and art have been exhibited and shared. In this place where you can see Qatar culture and different cultures, you can visit art galleries and participate in different music events.
The Museum of Islamic Art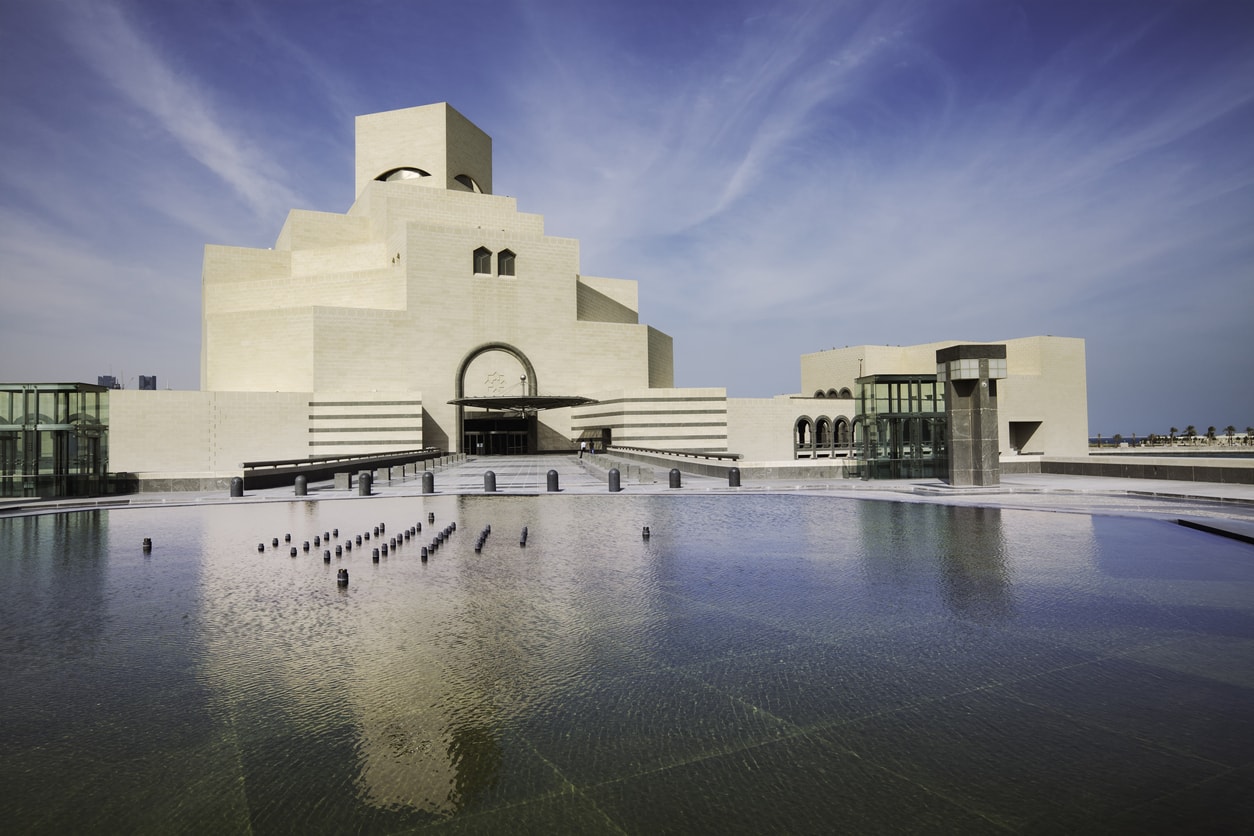 The Museum of Islamic Art is considered the most important cultural center of Qatar. The museum hosts many historical artifacts and treasures from different parts of the Middle East and dates back to 1400 years. The museum, which is also close to the city center, creates a cultural atmosphere for its visitors with its architecture and city views.