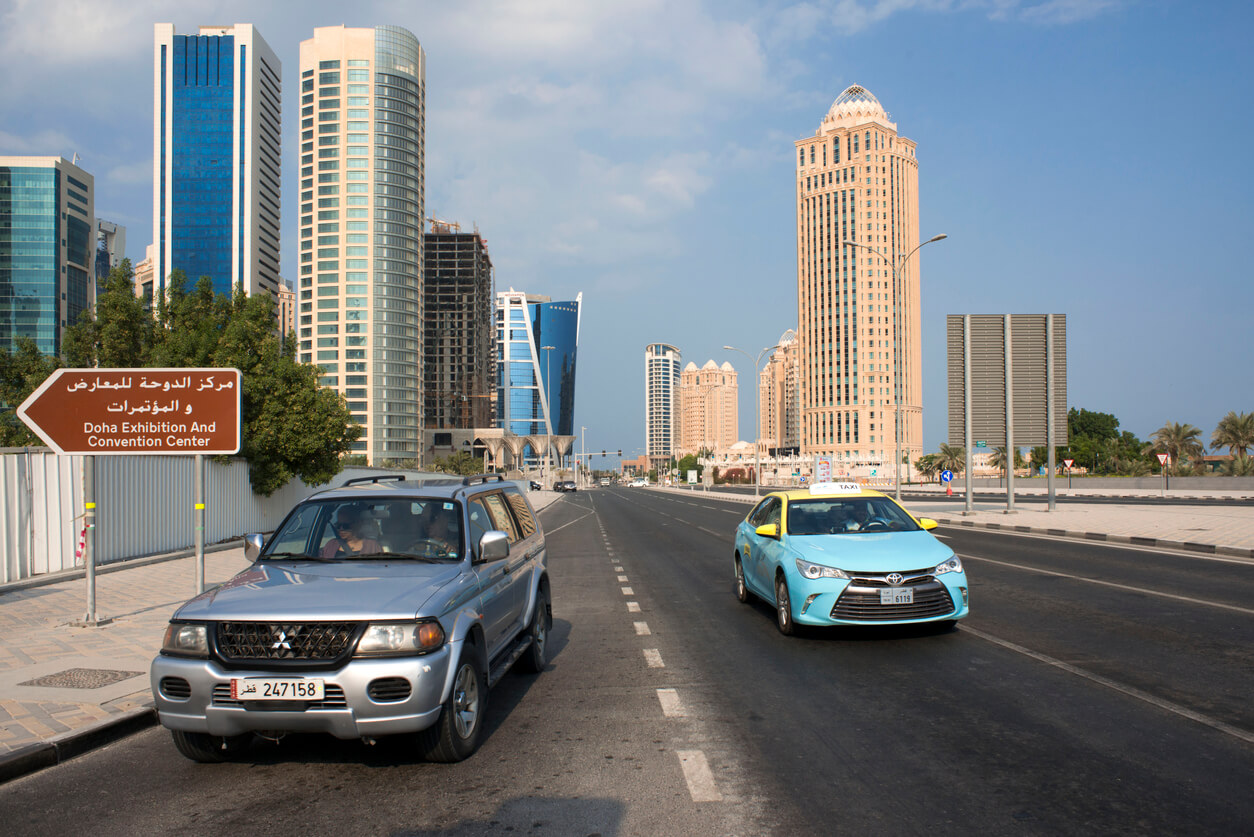 In Doha, buses and taxis are the most commonly used public transportation vehicles.
You can find a detailed city bus network and schedules here or you can visit the website of Mowasalat which is a special company for public transportation in Doha. As you arrive at Doha you can find smart tickets called Karwa in the airport where the bus pavilion is or you can buy it from Doha Bus Station, the Pearl Qatar, Qatar Mall and at Partner Merchants outlets. Karwa offers different types of smart cards, which are rechargeable for a long term of usage (cost: QR 30), unlimited use within 24 hours (cost: QR 20) or two times usage within 24 hours (cost: QR 10).
Taxis and exclusive luxury limousines are among the other options you can use to travel around Doha thanks to its improved highway and road network. Taxi services can be found anywhere in the city as you can find in the Airport as well. With a flag fall of QR4, a minimum taxi fare per trip is QR10. Taxi fare per kilometer is 1.6QR in daytime and 1.9QR in the nighttime.