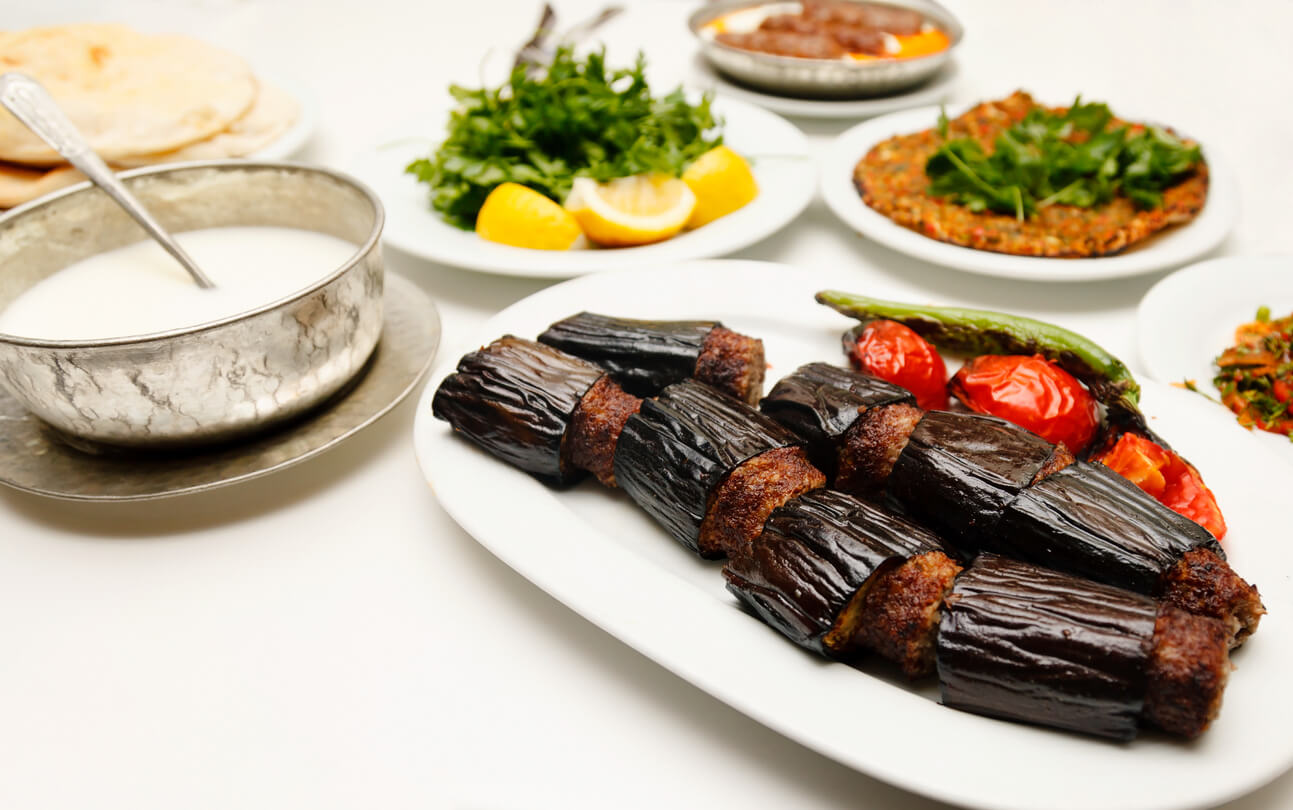 Not only the architecture and the urban texture, but the cuisine of the city is also inspired and enriched by Silk Road and many cultures. Due to Mardin's location, the eastern and the western culinary art are combined in the most delicious way.
Mardin's cuisine is not only famous in Türkiye but it is also famous around the world. The soups which you can find and taste in the traditional restaurants of the city, will be an experience you will never forget.
Genadir and lebeniye are the most famous soups of the city. Other meals of Mardin's cuisine are generally combined with meat. Meals such as kaburga dolması and ikbebet are delicious and quite healthy.  
Kebab: Kebapçı Rıdo

Traditional Food: Antik Sur Restoran

Authentic Food: Cafe Del Mar

Künefe: Sadık Künefe