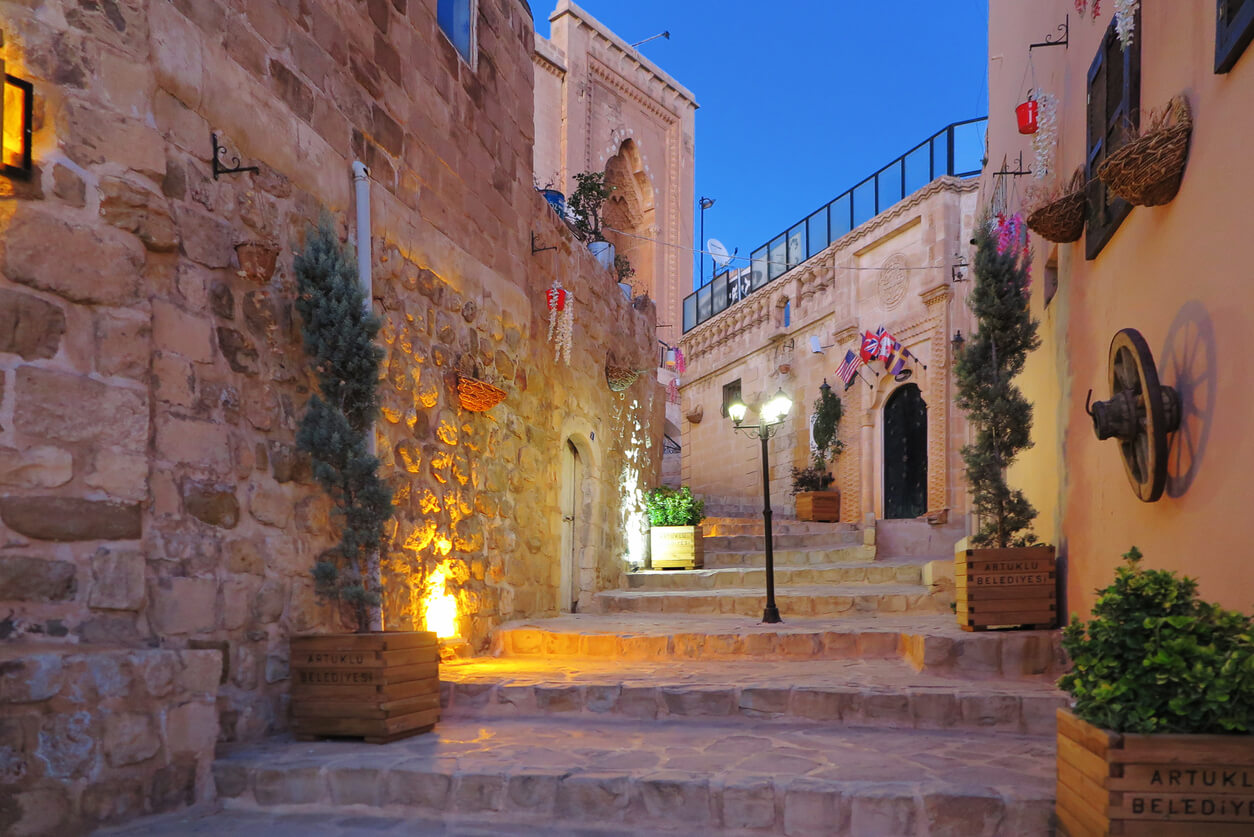 Mardin hotels are marked by traditional yet contemporary designs. Hotels of the city offer 5 star services and vary from apart motels to luxurious ones. 
Mitani Pension & Hostel offers a lovely and relatively cheaper stay. Adopted the concept of Mesopotamian hospitality, many hotels and hostels of Mardin offer suitable prices for any budget.
Darius Konağı is a special hotel with rooms full of high level products and services. The hotel has been known with its luxurious yet traditional understanding of providing accommodation. Darius Konağı  also offers the chance to watch the landscape of Mardin on its terrace.
Suitable for business and holiday trips, Grand Mardin Hotel features many services. Located 10 kilometers away from Mardin Airport, the hotel has conference rooms, open and closed restaurants.