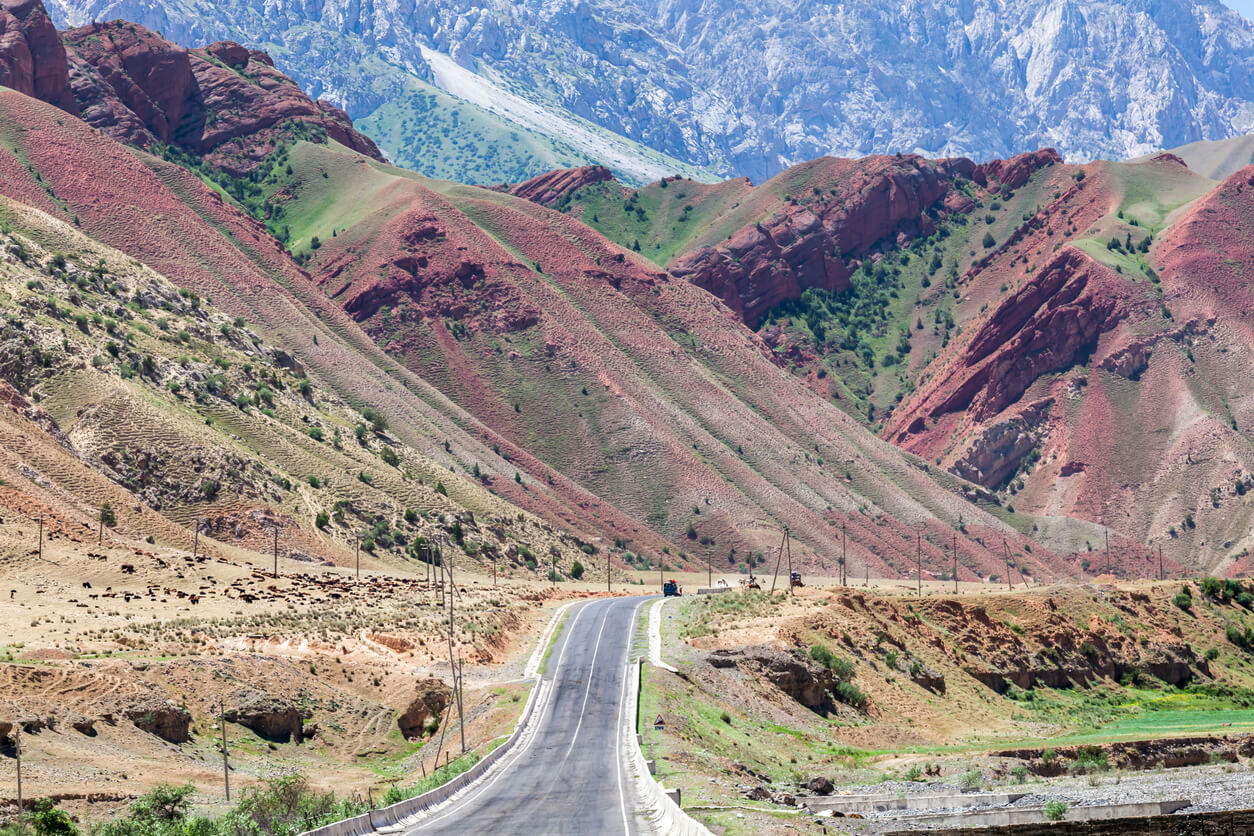 You are encouraged to walk in Osh since many of its tourism attractions are concentrated in the city center. Streets are wide and there are many beautiful parks to rest. You can also use marshrutkas and taxis to get around in the city.
Marshrutkas are effective, affordable and easy way to travel in Osh. They have fixed routes and fares. Many of them pass by the Jayma Bazaar and cost 10 SOM. They operate from 06.00 to 24.00. 
There are also many taxis available in the city center. It is recommended to download a taxi service application to avoid excessive fares.