Nuremberg is one of the significant cities in Bavaria region in terms of historical landmarks and cultural heritage thus the city attracts up to 2 million tourists annually. 
Imperial Castle of Nuremberg
Imperial Castle of Nuremberg is considered as the greatest military compound of Europe during middle ages. The castle is first mentioned in 1050 and is the iconic symbol of the city. Visitors can enjoy its huge imperial hall and historical rooms with an audio guide from 09.00 to 18.00 in April to September and 10.00 to 16.00 in October to March. 
Frauenkirche (Church of Our Lady)
The Frauenkirche was built in 1362 and contains many sculptures and artifacts. The church is home to amazing Christmas celebrations of the city since 1948. The Frauenkirche is located in the heart of the city next to the main open-air market. 
St. Lorenz (Lorenzkirche)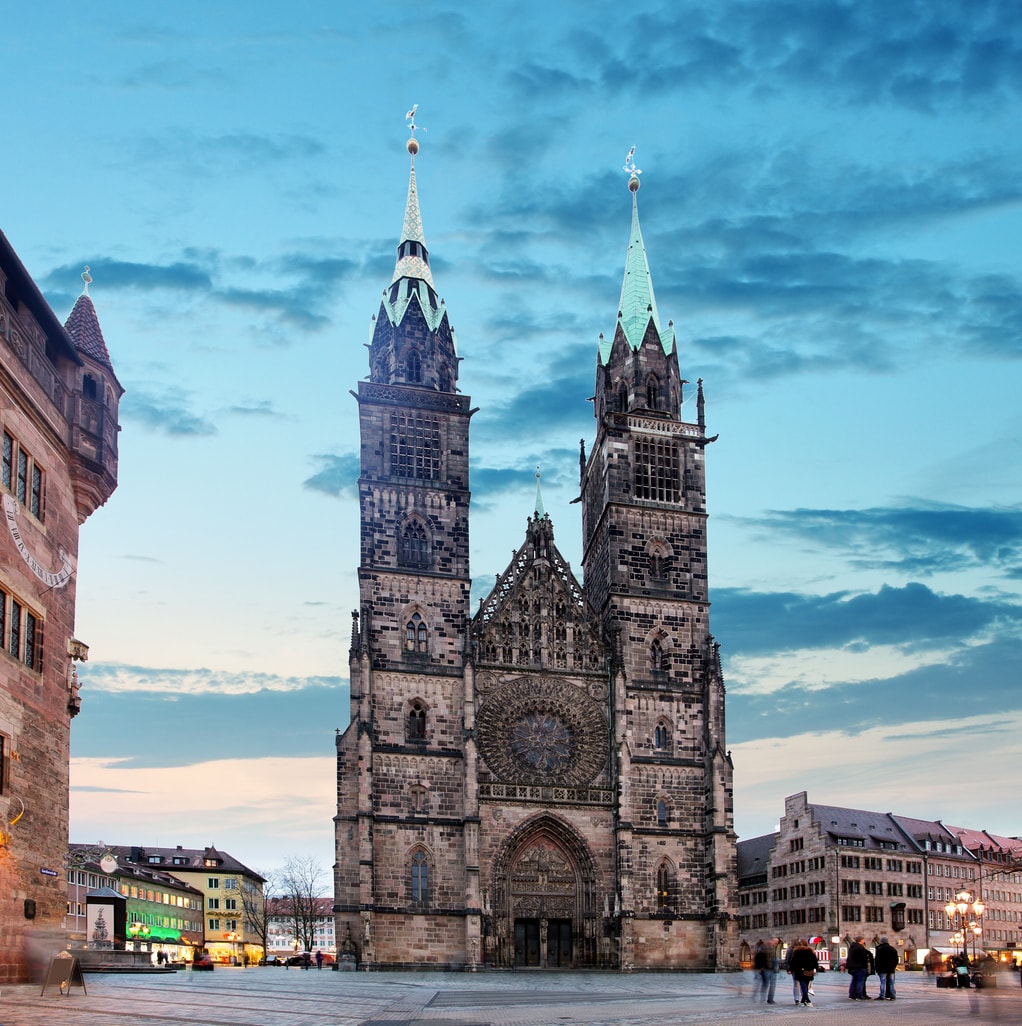 St. Lorenz was completed in the 15th century and is home to an extensive medieval art collection. Its west facade is greatly decorated to reflect the wealth of Nuremberg citizens. St. Lorenz is located in the city center near the main train station.
Germanisches Nationalmuseum
Germanisches Nationalmuseum is home to countless artifacts from ancient times to contemporary exhibitions and was built in 1852. The museum is Germany's largest museum of cultural history. 
Albrecht Dürer's House
Albrecht Dürer's House was home to great German Renaissance artist Albrecht Dürer. He worked in this house for nearly 20 years and created spectacular woodcut prints, paintings and books ahead of his time. The house is located walking distance away from Frauenkirche.