Trabzon is where the glorious green and peaceful blue meets. Throughout the year tourists visit Trabzon for its both natural beauties and historical heritages. 
Trabzon Castle
First of all, Trabzon Castle should be at the top of your list. It was built in the 5th century. It is one of the most interesting landmarks of the city with its Roman architecture. It is located in the green nature and is visually impressive.
Maçka 
Another place where green and history meet is Maçka region. This is not only one of the most beautiful places in Trabzon, Türkiye. It is home to many different places such as the National Park and Kuştul Monastery. You should also taste the famous rice pudding.
Uzungöl
In order to see natural beauties in Trabzon, you must visit tablelands and Uzungol, where you can feel that you are alive in nature. You can have a boat trip at Uzungol and take impressive photos from the boat. Every year, Uzungöl attracts thousands of local and foreign tourists.
Sümela Monastery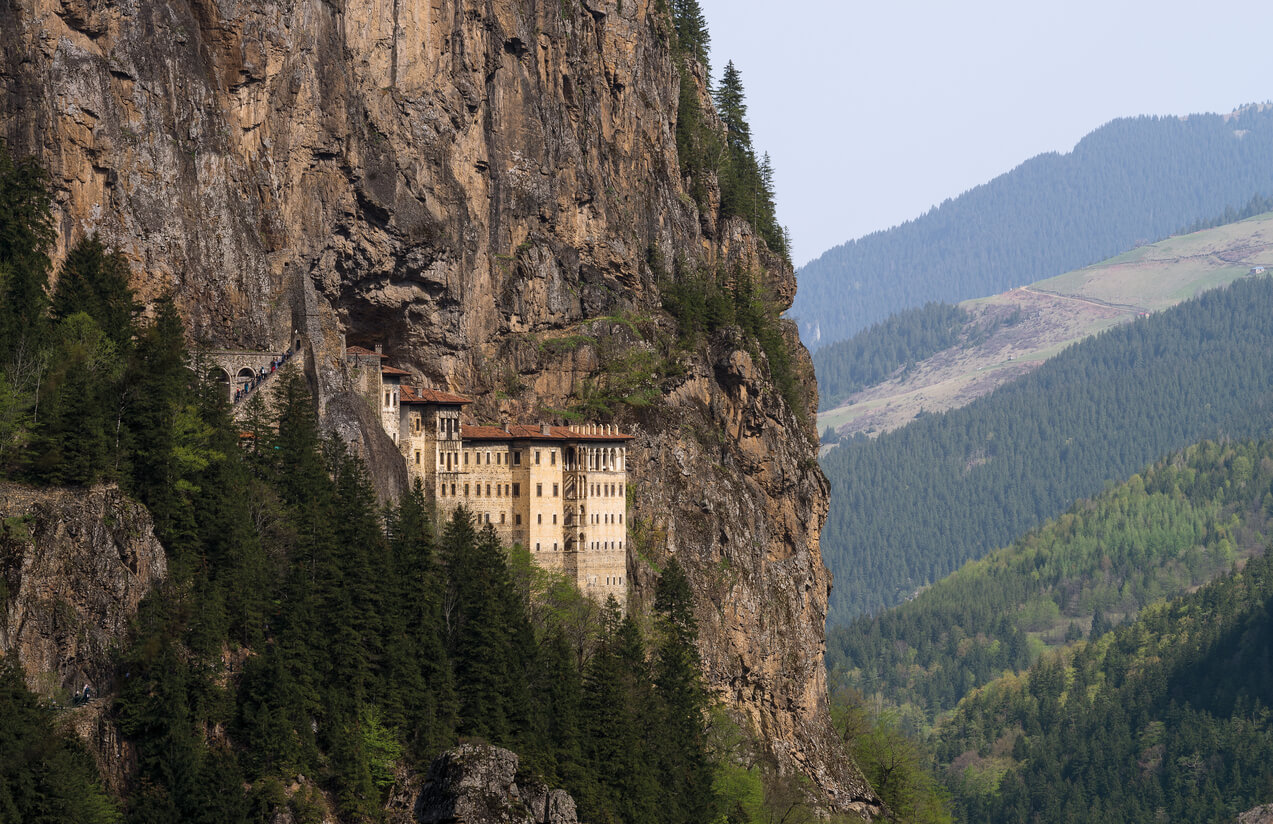 If you are a visitor who likes to visit historical ruins, you can visit Sumela Monastery. Sümela is located in Maçka district of Trabzon. The road takes about 1 hour from the center, but after you leave your car in the parking lot, you continue walking to Sumela. From here you have to walk about 20 minutes down a path. Do not think that the road is over when the footpath is over, to reach Sumela after that you need to climb the steep stairs. Sumela, Greek Orthodox Church and Monastery complex built in 395 AD, at an elevation of 1,150m above sea level. It is impossible not to think about how they built this monastery on the slope of Mount Zigana, on the condition of that time.