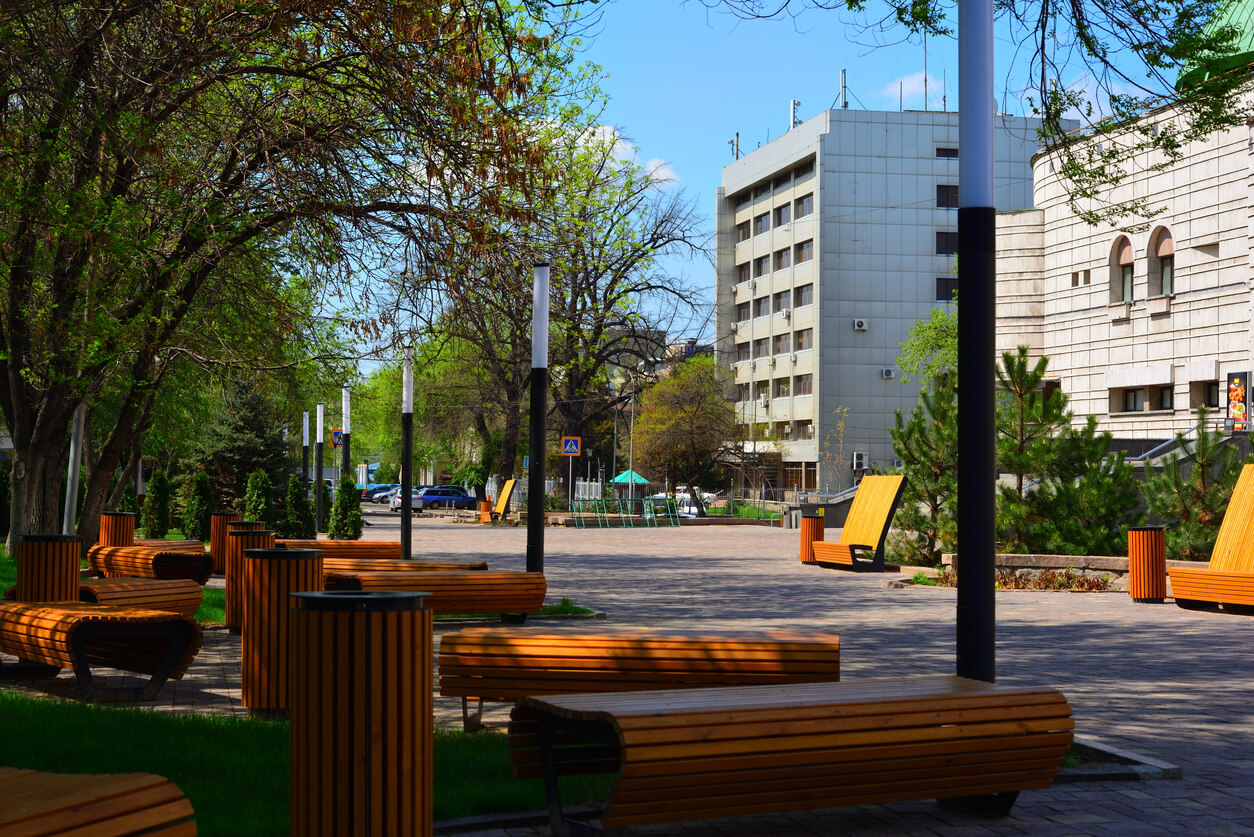 Almaty is a well-organized city has an extensive public transportation network. You can get around the city with busses, trolleybuses, metro and taxis. You can click here to learn about their official schedules and routes.
You can buy a rechargeable "ONAY" card in order to use public transportation with ease. The card is available in airport, railway and metro stations. You can also pay in KZT and get a paper ticket back which you need to hold onto the end of your trip. 
There are also many taxis available in the city center. It is recommended to download a taxi service application to avoid excessive fares.