Almaty is the main tourism destination of Kazakhstan and its popularity growing each year. The city gradually became an amazing blend of Kazakh, Russian and Western culture. There are many contemporary exhibitions held in Almaty every season. Almaty is also home to many natural beauties as well as numerous green parks located in the city center.  
Central State Museum
Central State Museum is Almaty's most visited museum and has many intriguing exhibitions in an array of topics ranging from Genghis Khan to modern Kazakhstan. The museum is one of the largest museums of Central Asia. Central State Museum is open to visitors 9.30 to 17.30.
Kök-Töbe
Kök-Töbe is the highest mountain peak of Almaty that oversees the whole city. The mountain is reachable through an enjoyable cable car ride and has many recreational outdoor activities as well as some of the finest restaurants in Almaty. 
Big Almaty Lake
Big Almaty Lake offers the best nature sceneries of Almaty. The lake has great landscapes for every season. Big Almaty Lake located 1 hour drive away from the city center.
Ascension Cathedral
Ascension Cathedral is a Russian Orthodox cathedral that was built in 1907. The cathedral is a very colorful structure and the world's second tallest wooden building. Ascension Cathedral is also known as Zenkov's Cathedral.
Almaty Central Park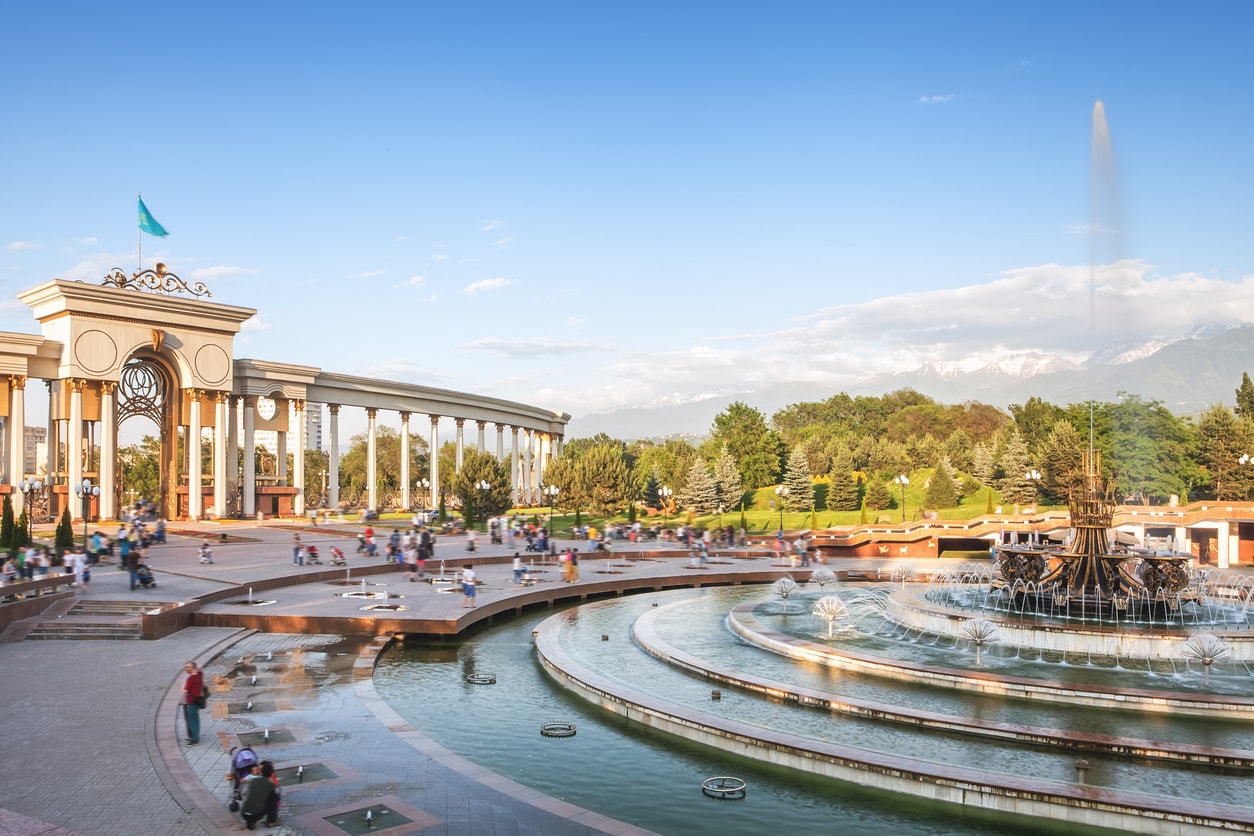 Almaty Central Park is the largest public park of Almaty. There are many recreational activities you can enjoy in the park as well as a small lake. Almaty Central Park is located in the historical hub of Almaty and favorite place of locals to spend their leisure time.