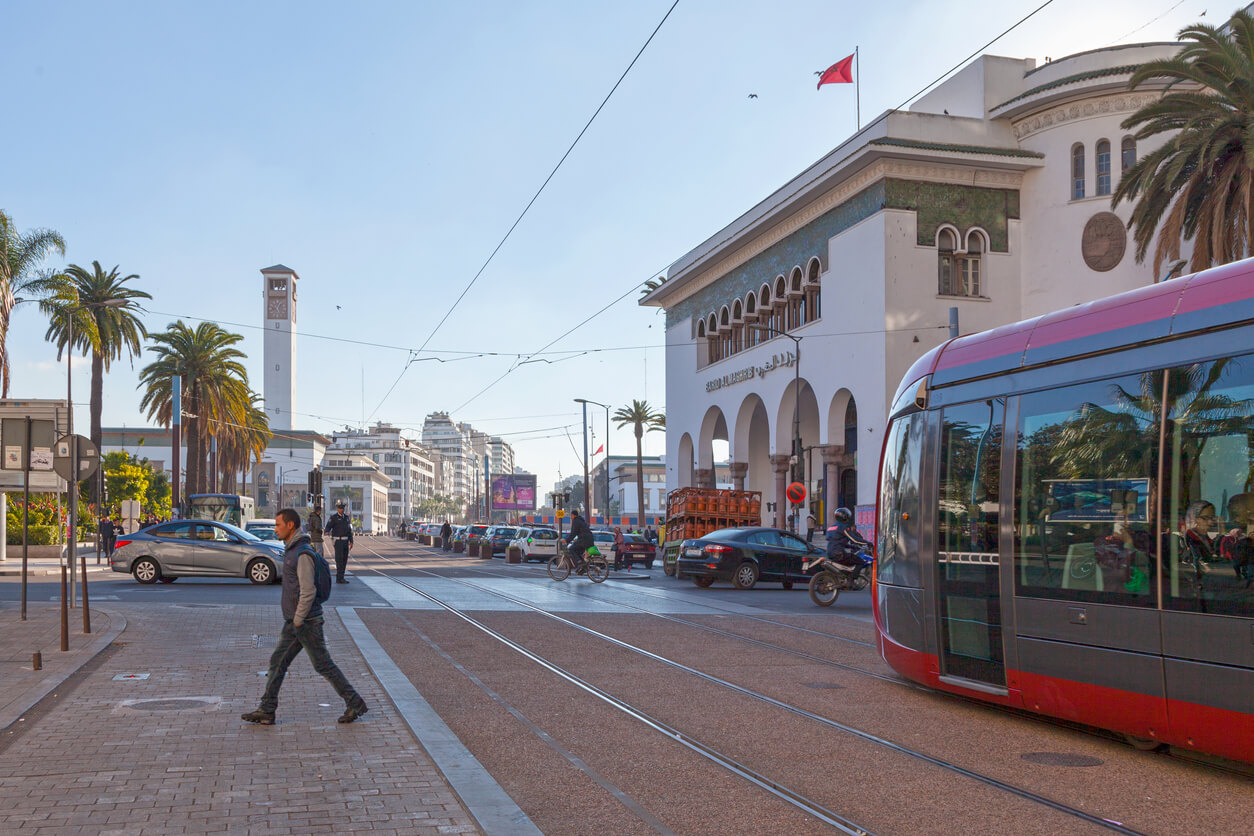 You can use trams, busses and taxis to get around in Casablanca. 
There are two tram lines in Casablanca that travel through the city. You need buy a prepaid card or rechargeable ticket in order to use trams. They are available almost in every train stop starting with 6 Moroccan Dirhams.
T1 is available from 06.00 to 00.47 and travels from Lissasfa to Ennasim with 36 stops along the route.T2 is available from 6.00 to 23.27 and travels from Sidi Bernoussi to Littoral with 30 stops along the route. They are both available for every 10 minutes including weekends. 
Busses cost 5 dirhams regardless of the stop. They are available from 06.00 to 24.00 for the most routes. 
There are two types of taxis in Casablanca. Grand taxis are functioning like a bus and colored in white. They have a certain route and a fixed price. Petit taxis are shared four passenger taxis and colored in red. At night, the price is %50 higher.