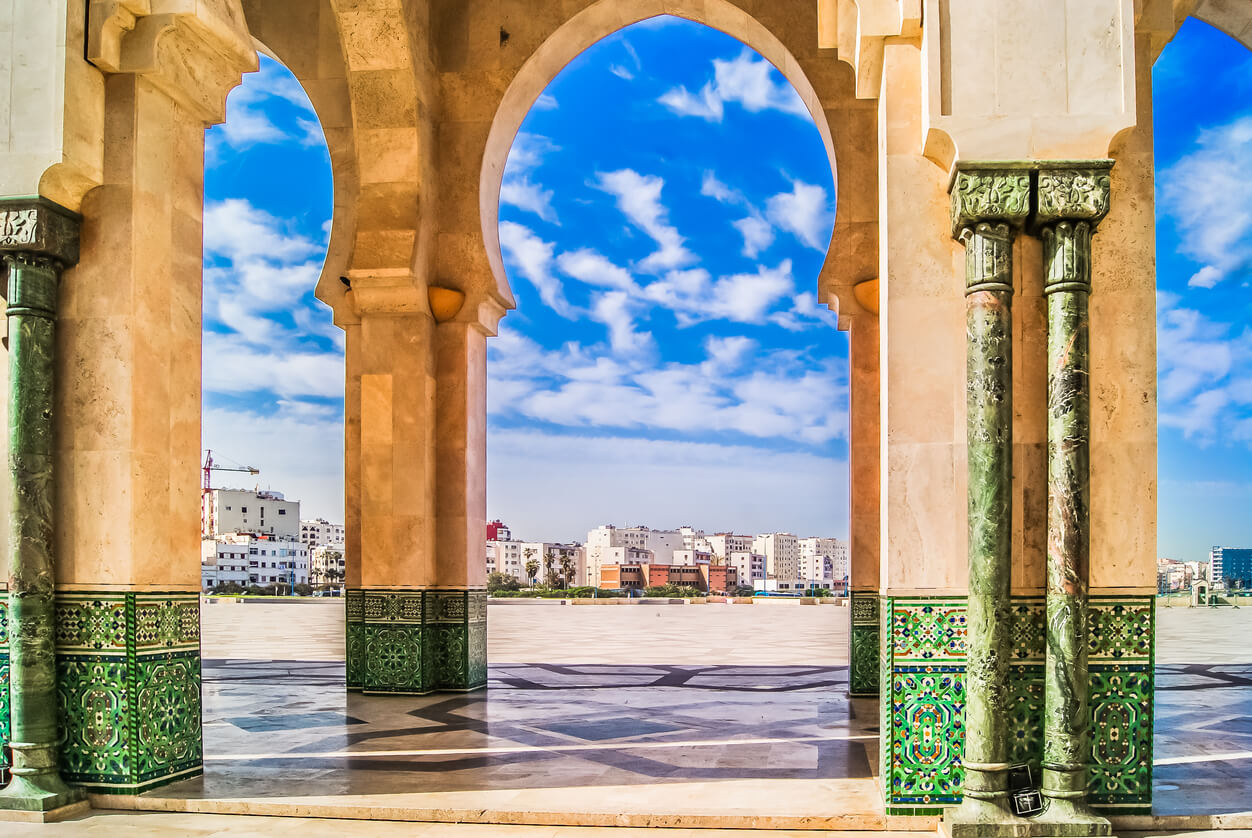 There are many accommodation options for every budget in Casablanca. Many of the hotels are located in Old Medina neighborhood.
If you are planning to stay in Casablanca more than a week, it is probably best for you to stay in hotels located in Old Medina. That will help you to discover everyday life and culture in Casablanca. 
If you are here in a few days, it is best to find a hotel located in the "Boulevard de la Corniche". The boulevard stretches along with the Atlantic Ocean and has the best view of the city.