The other name of Milan is the City of Fashion. The city is famous for its love for fashion as it is home to different brands and designers. 
The Fashion Quadrilateral contains the most elegant shops in the city. With hundreds of shops and clothing displays, Montenap and Spiga streets are colorful and they host famous brands all around the world. Even if you are a budget traveler, it would be very nice to walk by these shops as they are really prestigious and look wonderful.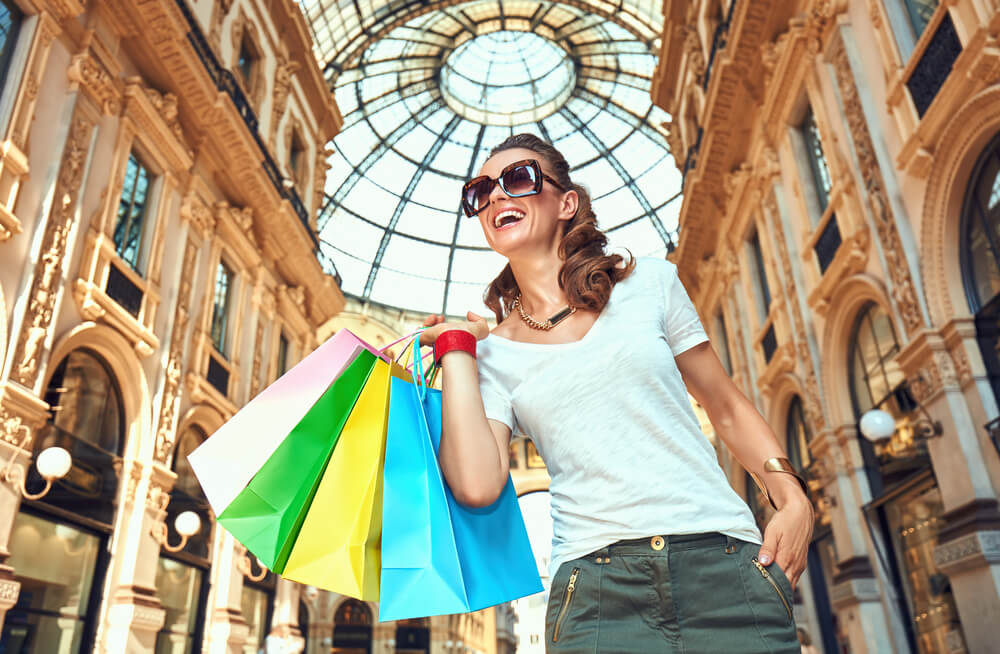 Galleria Vittorio Emanuele II as mentioned before is a great place to shop and buy some souvenirs for friends and family. Corso di Porta Ticinese provides economic shopping opportunities as well.