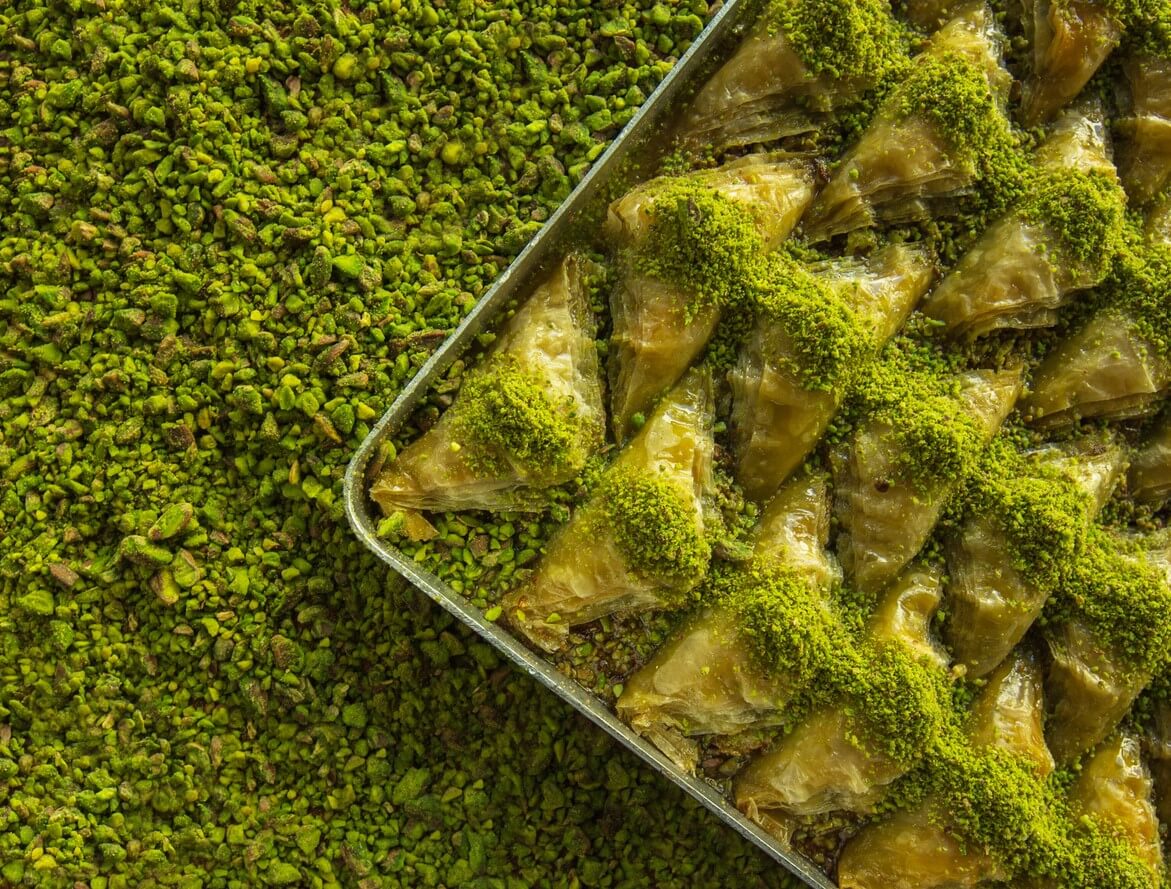 As a city of gastronomy, Gaziantep is famous for its cuisine. Due to its historical background and location, Gaziantep has always a great destination for those gluttons. With its limitless (literally) options of dishes, Gaziantep guarantees that you will not leave unsatisfied. 
Whether you prefer delightful desserts, such as baklava, katmer, kunefe, or worldwide dishes like kebabs, stuffed meatballs, kebab with eggplant, bagel kebab, and more, you can find them all in Gaziantep!
Here are our top picks for you:
Lahmacun, Baklava, Ali Nazik,

Baklava,

Breakfast,

Katmer,

Kusleme.