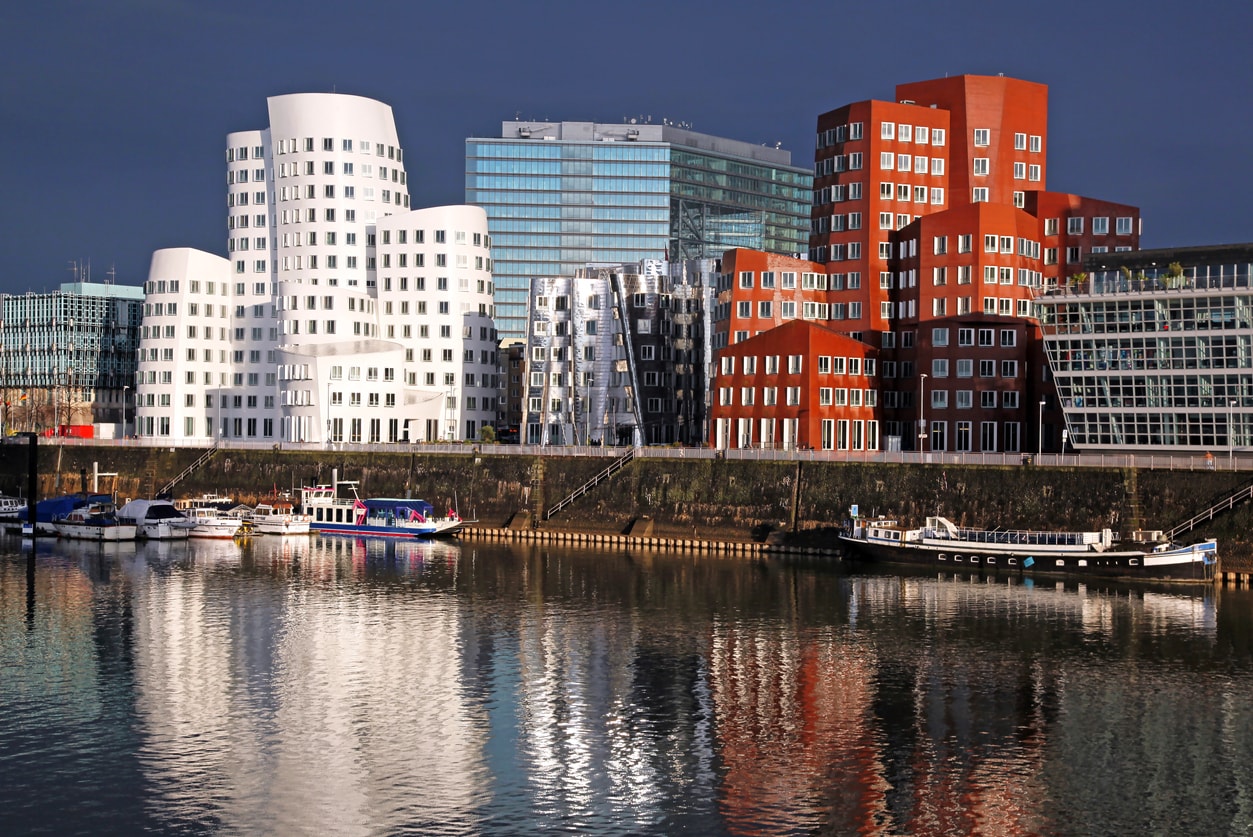 Düsseldorf offers a variety of accommodation options to its visitors. 
If it is your first time in Düsseldorf, it would be best for you to stay hotels that are located around the "Altstadt" district. "Altstadt" means "Old Town" in German and there are many historical landmarks and top-notch museums in the district. 
If you are looking for a fun and culture-filled vacation in Düsseldorf, backpacker hostels and luxury hotels in the western part of Stadtbezirk 1 district would be the best option for you.