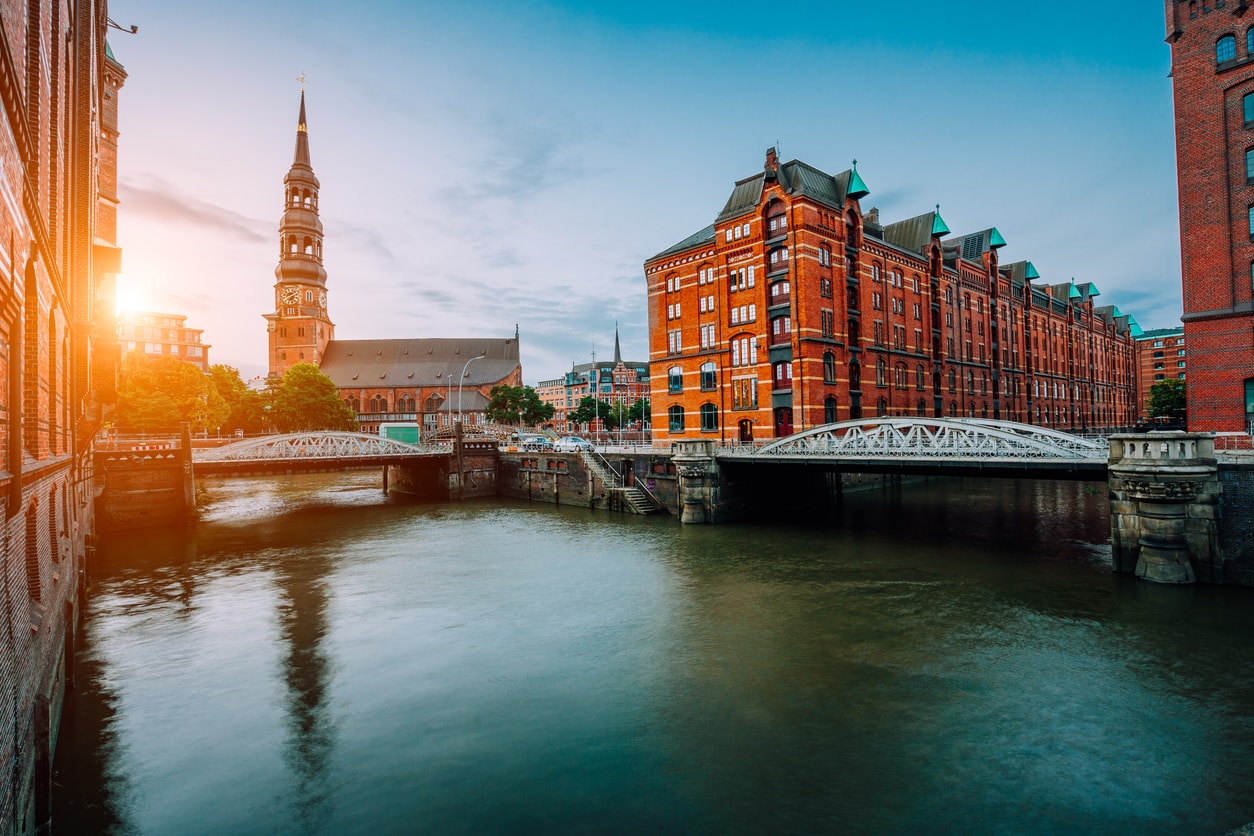 Hamburg offers a variety of accommodation options for its visitors ranging from international backpacker hostels to luxury hotels. 
If you want to enjoy Hamburg in a luxury hotel with beautiful scenery all around, Fairmont Hotel Vier Jahreszeiten offers the best experience possible. The hotel is located on the Neuer Jungfernstieg Street. 
If you are in Hamburg with a budget, St. George neighborhood has many great backpacker hostels and affordable hotels. The district is walking distance away from the heart of the city. 
If you are in Hamburg to enjoy its amazing nightlife scene, hotels in St. Pauli neighborhood would be the best choice for you. The district is filled with niche cafes, bars and pubs. Most of the hotels in St. Pauli are around Reeperbahn Street. 
The city also has interesting designer hotels that promise an enjoyable stay such as 25Hours Hotel Hafencity and HENRI Hotel.